Interview - Stephen - The Compassionate Kitchen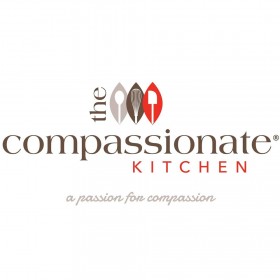 Established in response to the lack of plant-based dessert options for their family, The Compassionate Kitchen is now a fully-fledged business that offers exquisite cakes, cheesecakes, slices and cookies for retailers and foodservice businesses. We spoke with co-owner Stephen who gave us some insight into the range and why it's so important to the family.
FFW: Who is behind The Compassionate Kitchen?
THE COMPASSIONATE KITCHEN: Husband and wife team Stephen and Joanne started the business in 2014 to bring sustainable and ethical products to market.
FFW: What inspired you to create your business?
THE COMPASSIONATE KITCHEN: Cafes were not offering enough plant-based alternatives and we wanted to make a positive change. Our children were our inspiration because there were never any options for them to enjoy a treat at a café or restaurant.
FFW: What are the products you offer?
THE COMPASSIONATE KITCHEN: The Compassionate Kitchen offers an extensive range of cakes and desserts to suit everyobody, whether you're a café or a high-end restaurant or hotel. TCK have modified classic recipes like sticky date, melting moments, carrot cake, pecan slice, apple blueberry crumble, hedgehog and many more to be plant-based and therefore suitable for a wider audience, with many gluten free options available. We have also developed a range of desserts and cakes that are decadent and elegant. Our range of kid-friendly products are a valuable addition to any café menu.
FFW: What are your brand's health and quality virtues?
THE COMPASSIONATE KITCHEN: Planet-friendly ingredients. Sustainable. 100% vegan business.
FFW: Do people buy your products even if they don't follow a vegan or gluten free diet?
THE COMPASSIONATE KITCHEN: Absolutely. For example, we have our gluten free sticky date on the menu of La Porchetta restaurants nationwide. It's vegan and gluten free but served on the regular menu.
FFW: You established your business to provide cruelty-free foods; how did you also come to incorporate a lot of gluten free items?
THE COMPASSIONATE KITCHEN: The feedback we got from customers over time was always for more gluten free so we spent a long time developing gluten free products that are very close to originals. In 2019 we were awarded an Australian Food Awards medal for our gluten free Choc Ganache Mud Cake.
FFW: Your creations are so beautiful to look at! Why is presentation so important?
THE COMPASSIONATE KITCHEN: Because customers buy with their eyes, we have given much thought to not only selecting great flavours and textures but also the importance of having a beautiful colour range for the cake cabinet.
FFW: Why have you mostly stuck with traditional/classic varieties such as Cookies & Cream, Red Velvet and Choc Hazelnut?
THE COMPASSIONATE KITCHEN: About half our range are classics but we also have modern innovative creations like fairy floss cake, caramel mocha tartufo, honeycomb cheesecake, peanut butter cheesecake and blue lemonade cake. Coming soon is a Fanta cake!
FFW: Do you supply chilled or frozen?
THE COMPASSIONATE KITCHEN: Frozen. We blast freeze and store frozen.
FFW: What's the shelf life of your products?
THE COMPASSIONATE KITCHEN: They can be stored frozen for 6 months. Once defrosted, shelf life ranges from 3-7days.
FFW: What kinds of retailers are selling your products?
THE COMPASSIONATE KITCHEN: Our current range is mostly suited for foodservice or as a cabinet or cookie jar item at the register. We are working on a retail range of cake mixes, cookie dough and nut bars.
FFW: What need do your cakes, cheesecakes and desserts fill in restaurants?
THE COMPASSIONATE KITCHEN: Our products are good enough to be on any menu and allow business owners to service more customers with more options with one product. Customers who are not vegan or gluten free will enjoy our range without even knowing. Business owners will be pleased to not be turning customers away.
FFW: And what kinds of foodservice businesses would you like to see offering your range to their customers?
THE COMPASSIONATE KITCHEN: Cafes, restaurants, hotels, events and venues.
FFW: What would you say is the personality of The Compassionate Kitchen?
THE COMPASSIONATE KITCHEN: Fun, compassionate and helpful.
FFW: What quality and customer service virtues do you promote as part of the company's high standards?
THE COMPASSIONATE KITCHEN: Our strong environmental and sustainability principles are what set us apart from the rest, from our compostable and plastic-free packaging to our plant-based ingredients. We are award-winning and flexible and we have the capacity to scale up our production to large volume.
FFW: What's your favourite product from your range?
THE COMPASSIONATE KITCHEN: That's a hard one to pick but we are pretty proud about our Black Forest Cheesecake. The unique cherry jam centre set in the silky smooth choc cheesecake oozes out and the gluten free biscuit base always gets great feedback. For something that is dairy free and gluten free, it always amazes anyone who tastes it. You just can't go past our sticky date either. Getting the butterscotch top to be a dairy free self-saucing component was challenging but we never gave up because this was a childhood favourite for both of us.
FFW: As an artisanal food producer, do you happen to admire any other food or beverage producers who deserve a mention?
THE COMPASSIONATE KITCHEN: As far as innovation and disruption in the savoury industry, plant-based cheese manufacturers Hello Friends, Yay Foods and AVS Organics all produce impressive cheeses and savoury pastries. For our desserts, we often draw inspiration from chefs like Darren Purchese who creates some the most elegant desserts in Melbourne.
FFW: If you'd like to discuss or order the wonderful vegan and gluten free treats on offer from The Compassionate Kitchen, get in touch today.
---
Contact details for The Compassionate Kitchen
---