Interview - Theresa de Castella - Deeks Health Foods
Deeks Health Foods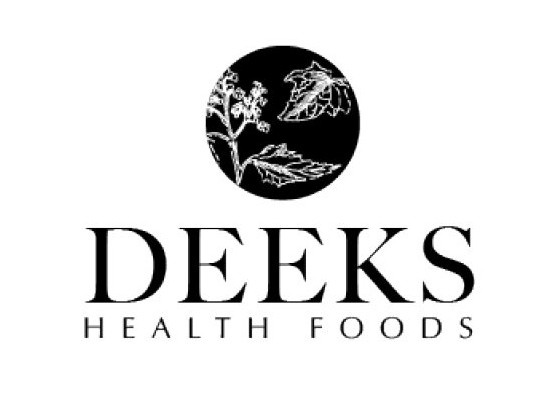 More Images
Deeks Health Foods produces an extensive range of wholesale gluten free and grain free baked goods, suitable for coeliacs and the gluten intolerant. Established in 2005 by Olympic marathon runner Robert de Castella (aka 'Deeks'), the company places huge importance on quality and flavour, with no compromise on either. We spoke with Managing Director Theresa de Castella and learned more about the products and the heart behind the brand.
FFW: Who are the two names behind the Deeks Health Foods brand?
DEEKS HEALTH FOODS: The first of the originating forces behind the business was Bill Giles, Australia's only practicing clinical biologist specialising in immune-related illness. It was through his thousands of clinical trials and research in human evolution and ecology that the idea of a grain-free bakery was conceived. Bill sought the partnership of a close friend and health advocate, Robert de Castella. Together they established the world's first grain and gluten-free bakery.
FFW: What made you decide to go not only gluten free but also grain free?
DEEKS HEALTH FOODS: Gluten is only one of the many proteins that protect plants from natural predation from insects, moulds, fungus, bacteria, animals, etc. Other grains that don't contain or have minimal gluten (like rice and corn) have proteins with similar defensive function to gluten and are also related to causing adverse effects on the immune system. It therefore makes sense to reduce and indeed eliminate foods that make those with already poor health even more vulnerable. There were other factors of course including the results from Bill Giles' clinical trials almost a decade ago; negligible nutritional values in grains, inflammatory response, leptin connection and a whole host of other negative responses to the consumption of grains. The most telling was the amount of customer requests for non-grain products.
FFW: The company was established over 10 years ago; have you noticed a significant increase in demand for gluten free, grain free foods in that time?
DEEKS HEALTH FOODS: The gluten-free market continues to grow markedly in Australia alone. The Coeliac Society Australia claims that 1 in 100 Australians are affected by coeliac disease but that approximately 75% currently remain undiagnosed. This equates to 160,000 Australians who have the disease but don't know it yet! The bulk of our customers are either intolerant to grains or have family and/or friends that need to grain-free for health reasons.
The burgeoning Paleo movement, which advocates a grain-free diet, impacts tremendously on the grain-free and gluten-free market. Our recipes are seed based and ideal for a variety of customers with special dietary requirements.
FFW: Do you use organic ingredients in your products?
DEEKS HEALTH FOODS: Our aim is to use as many organically certified products as we can.
FFW: Do you address any other food intolerances such as dairy, nuts and soy in your products?
DEEKS HEALTH FOODS: All our breads are dairy-free with the exception of our Onion and Parmesan Focaccia. We tried to take it off our list of products but the demand for it was too great, so we've kept it on for our special customers. You know who you are! We do use almonds, pistachio, walnuts and hazelnuts in some of our food but we don't use peanuts at all. Soy is also a fundamental ingredient in our products but we are researching other ingredients as an alternative to soy. Not an easy task if we insist on making tasty as well as highly nutritious products. However, our Besan Loaf and YSF Rolls (Yeast, Soy & Dairy-free) are both soy-free.
FFW: Who creates your recipes so that they taste as good – or better than – similar mainstream foods?
DEEKS HEALTH FOODS: All our recipes have been and will continue to be developed in-house. I think that the general public do not have a good appreciation of how difficult it is to make quality, delicious, texturally good, naturally nutritious seed-based food. There are many gluten-free products on the market that use cheap ingredients that give their bread (for example) the binding properties that ordinary wheaten breads have. The special combination of seeds that we use simply doesn't work that way. I tip my hat to the Deeks bakers who lovingly hand-make all our breads, pastas and sweets. They are true artisans in their own right.
FFW: Do you receive feedback about the comparison between Deeks and non-gluten/grain free products?
DEEKS HEALTH FOODS: Yes we do. Some of the comments we get from customers who are neither gluten nor grain intolerant are:
"…this is so soft. Are you sure it's grain-free?"
"This food has saved my life. I don't know what I would have done if Deeks wasn't available."
Others are simply reduced to tears when they come into the shop and realise that they can eat any of the food we have in the shop. Our community focus is the principle driver of our business.
FFW: Why is it important to reduce or eliminate grains from our diet?
DEEKS HEALTH FOODS: Qualified researchers, nutritionists and MDs are best to answer this question, so if readers want to follow it up, visit David Perlmutter's website: http://www.drperlmutter.com/about/grain-brain-by-david-perlmutter/
FFW: Has the de Castella name been a drawcard for the business?
DEEKS HEALTH FOODS: Yes, in some respect it has been a draw card because Rob is such an advocate of health and fitness that those now ascribing to a healthier lifestyle seek us/him out for 'safe', energising and nutritional food.
FFW: What kinds of products are you selling to foodservice businesses?
DEEKS HEALTH FOODS: Just about everything that we sell to retail customers is available to existing and potential food service customers as well. It's interesting that you should mention pizza bases. We currently sell rectangular pizza bases but we're in the process of making round bases too.
FFW: What kinds of retailers are stocking your products?
DEEKS HEALTH FOODS: We supply to a number of different establishments including supermarkets (eg. Coles, Supabarns, IGAs and Foodworks); health food stores; restaurants; cafes; green grocers/organic food stores; and independent distributors. We also supply products to personal trainers and dieticians.
FFW: How do you make it easy for your retailers and foodservice operators to do business with you?
DEEKS HEALTH FOODS: We provide a suite of point-of-sale and 'behind the counter' informational material for all our operators including ingredient lists, nutritional panels, wholesale pricing and some reduced shipping rates. We also provide samples, support, a feature on our website and posts on our social media (blog, Facebook and Twitter).
FFW: Have your products won awards?
DEEKS HEALTH FOODS: We actually haven't entered our products into any competitions. Positive feedback and thanks from our customers whom we know can't have anything else is reward enough.
FFW: How do your products have a long shelf life if there are no added preservatives?
DEEKS HEALTH FOODS: The individual qualities inherent in all the natural ingredients that we use, combined with the unique blending proportions tend to prolong the product's shelf life. Keeping the products in a cool, dry environment helps as well.
FFW: What are the biggest sellers and does it depend on the time of year?
DEEKS HEALTH FOODS: Without a doubt, our Quinoa Loaf is our best seller as far as breads go. The Pumpkin Loaf is second with the Multiseed Loaf in hot pursuit. The Pizza Bases are to die for and very quickly get snapped up. Now that we're selling a variety of Quinoa seeds, they too are tremendously popular.
FFW: What are your favourite products to enjoy with a cup of coffee?
DEEKS HEALTH FOODS: A slice (or four) of toasted Choc Log … with the chocolate on the verge of melting! Other than that, just about anything else on the Deeks list savoury or sweet.
Obviously it's not necessary to be coeliac or gluten intolerant to enjoy Deeks' gluten and grain free baked foods. Why not treat your customers to a surprising alternative and order your first delivery from Deeks today?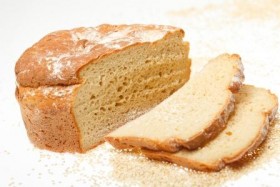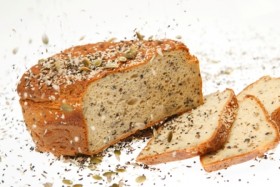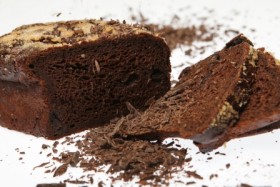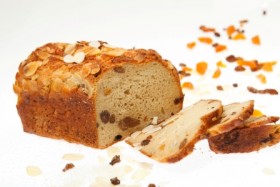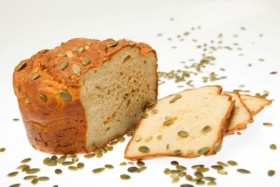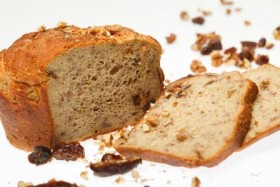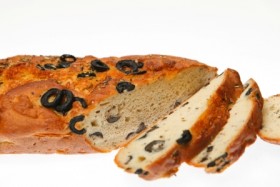 ---
Contact details for Deeks Health Foods
---