Interview - Thor Bergquist - PS Sodas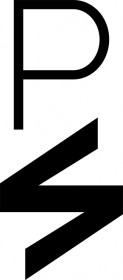 Soft drinks were never like this! Never mind the gorgeous bottles, it's what inside that counts. The award-winning range of flavoured sodas from PS Sodas includes such out-there options as Bush Tonic, Blackstrap Ginger and Wattle Cola. We spoke with Thor Bergquist, 'Director of Bubbles' and discovered a whole new taste sensation.
FFW: Who are the people behind PS Soda?
PS SODAS: The company started at PS40 Bar in Sydney by Thor Bergquist, Livia Lima and Michael Chiem. Thor is in charge of flavour development and bubble control. Liv does everything visual from branding to the photoshoots while Michael runs PS40.
FFW: What can you tell us about the company itself?
PS SODAS: Our aim was to create a soda company that truly represented Australia. We work with nearby producers and suppliers and use Australian native ingredients to create something unique, local and intrinsic. Everything is natural, cooked from scratch, by hand in Sydney. We are independent and a 100% Australian owned.
It all began back in 2015, when we first opened our cocktail bar and soda bar, PS40, in Sydney. We first started experimenting with sodas and how to use them in drinks and eventually started bottling and selling the product from the bar.
During this time, we started to develop and continued to tweak recipes for our core range flavours based on feedback from our guests. PS40 has since won numerous awards and is recognised as a leading figure globally.
PS Soda only launched officially in 2018, supplying bars, restaurants, hotels and cafés and as of 2020 we have launched into retail.
Recently, we have moved our production out of PS40 into a new site we call 'The Bubble Verse' in Banksmeadow so we can continue to grow and create new exciting flavours.
FFW: What would you say is PS Soda's brand personality?
PS SODAS: Mostly BUBBLY, but also fun, unique, approachable (but we will challenge you a little), conscious, ethical, aware and experimental.
We don't take ourselves too seriously, but we do take making soda seriously. We like to have fun, test unique flavour combinations and work collaboratively with our friends and colleagues. We take inspiration from the culinary and art worlds and love hearing feedback about our products. We work seasonally, locally, reuse old bottles and keep waste to a minimum.
FFW: What are the one common denominators with all your products?
PS SODAS: All sodas use real, local and natural produce from Australia. All sodas are unique creations, made by hand. We cook our recipes from scratch before carbonating them.
FFW: What makes PS Sodas' beverages completely different from others available?
PS SODAS: Aside from the above, we use local, native, real produce and ingredients and we do it all by hand. We don't try to imitate any other brands, use anyone else's ideas or do anything that's been done before, every idea is born with us.
FFW: What goes into your flavours?
PS SODA: Time! It took five years to create, tweak and finally be happy with our core recipes. Our seasonal flavours are always are being tweaked and improved. For example, we just found out that adding strawberry gum leaf to our PS Honey Gentian and Grapefruit recipe elevated its flavour in ways we could not have imagined.
FFW: Can your sodas be used in cocktails and other mixed drinks?
PS SODAS: Our background revolves around cocktails, but we wanted to create sodas that worked well both for use in bars and at home. They are complex and thoughtful enough without being over-powering. We recommend trying as mixers first as the soft drinks have the layers and complexity of a cocktail on their own. But in saying that, people have created amazing cocktails with them. Restaurant Bennelong came up with a watermelon and PS Wattle Cola recipe that tasted amazing and was a combination that never crossed our minds.
FFW: Do you think your sodas are unsuitable for children?
PS SODAS: PS Wattle Cola and PS Blackstrap Ginger are rich and approachable so it wasn't a surprise that kids really liked them, but we thought our most challenging flavour, the PS Smoked Lemonade would not suit a child's palate. To our surprise, when selling our product at some Carriageworks markets we had children and teenagers falling in love with it. We can't speak for all children of course, but those experiences made us realised their palates can be much more advanced than ours when we were at that age!
FFW: How did you come up with some of your more 'out there' flavours such as Green Ant Soda and Crumpet Soda?
PS SODSA: PS Crumpet Soda was inspired by Russian Bread Kvass, which is a lovely, cola-like ferment; we switched out the bread for buttery crumpets and fermented for five days. It worked out surprisingly well; buttery, spicy, and bready. It was a fun project for us.
We like to get pretty weird when it comes to limited runs and special editions as see how far we can push the boundaries. Apparently pretty far!
The PS Green Ant Soda idea was all from Scout Bar in Sydney. We just helped them realise their creation. So, we are not the only ones pushing pretty far.
FFW: Do you offer recipes and serving suggestions?
PS SODAS: We are always posting suggestions of recipes and ideas on what we like to do with our sodas on our website and Instagram account, but we encourage people to challenge us. We never thought gin and our PS Smoked Lemonade would work well together until a guest at PS40 tried it, loved it, and told us about it. It's been our biggest seller ever since.
A couple of other favourites are:
PS Wattle Cola/Watermelon/Apple Cider Vinegar
PS Myrtle Soda/Grapefruit Shrub
PS Bush Tonic/Cold Brew Coffee
FFW: Do you ship Australia-wide?
PS SODAS: Yes! You can always contact us by email and you will be able to buy sodas from our site from the end of March 2020.
FFW: How does your company help clients to promote your products in store?
PS SODAS: We offer workshops and training where we come in and talk about how you can use the sodas and offer serving suggestions, mixes and garnishes that are unique to your clientele. We will soon be offering an eBook with our favourite combinations and recipes.
FFW: How would you suggest retailers promote PS Soda?
PS SODAS: Taste tests but mostly sharing our story. We are the small, independent guys with lots of ideas trying to shake the soft drink world by challenging production methods and ingredients used. We are creating a real and fresh drinking experience.
FFW: What kinds of foodservice businesses are ideal to serve PS Soda?
PS SODAS: Any business that appreciates Australian produce, flavours and native ingredients; businesses that support local, ethical businesses and that are interested in offering a product that is memorable and leaves an impression (we aim for a smile).
FFW: Do you know of any other food/beverage manufacturers that you admire and would like to tell us about?
PS SODAS: Six Barrel Soda Co in Wellington, NZ are amazing. They have this fantastic Celery Soda and have built their business from scratch, much like us.
Seedlip and ALTD are great non-alcoholic spirit brands, Seedlip from UK and ALTD from Australia. They're changing the way we look at non-alcoholic drinks.
FFW: Why not explore PS Soda's extraordinary range of non-alcoholic sodas? With such fascinating flavours and rich back-story, they're sure to be a talking point among your customers. Get in touch today.
---
Contact details for PS Sodas
---