Serve iced Bondi Chai in FREE acrylic glassware
When it's too hot for steamed milk drinks or it's too late in the day for a shot of caffeine, tempt your customers with a cold, refreshing iced chai from Bondi Chai. Not only will it cool them down on the inside and tame their sweet tooth but it's also gluten free, low fat (when made with skim milk) and totally satisfying!
Free iced chai glasses!
When you order from Bondi Chai, mention this article and you'll receive FREE iced chai glasses so you can serve gorgeous beverages in your café or restaurant. They're made from acrylic so they're lightweight, easy to handle in those frantically busy times and they're dishwasher safe. What more could you want?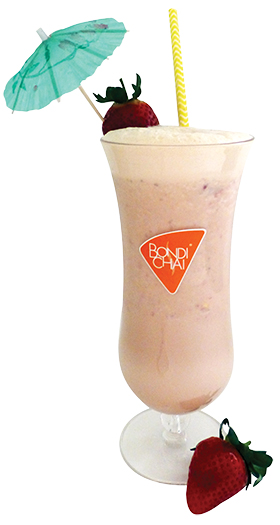 Here's a little inspiration so you can whip up glorious cold Bondi Chai drinks this summer.
Bondi Chai Frappe
Dissolve 3 heaped teaspoons of Bondi Chai Club Cinnamon in a little hot water.
Place 1 and ½ cups of ice in a blender and crush until coarse.
Add the dissolved chai latte mix and a splash of milk.
Continue blending until the ice is finely crushed.
Serve in a short glass piled high, garnish with cream and sprinkle with cinnamon.
Bondi On Ice
Dissolve 2 heaped teaspoons of either Bondi Chai Club Cinnamon or Vanilla Honey in a little hot water in the bottom of a tall glass.
Add a handful of ice cubes and pour in 120ml of super-chilled milk.
Decorate with whipped cream and a sprinkle of cinnamon.
Bondi Chai Smoothie
Dissolve 3 heaped teaspoons of Vanilla Honey Bondi Chai Latte in a little hot water.
Add syrup to blender bowl, together with: ½ a cup of ice; 1 tablespoon of plain/vanilla sweetened yoghurt; 6 medium sized strawberries; 100ml of milk.
Blend until smooth.
Serve in a tall glass and garnish with a strawberry.
Tip! This smoothie can also be made using Bondi Chai Club Cinnamon and banana.
It's going to be a long, hot summer. Be ready with tantalising, super-refreshing cold drinks thanks to Bondi Chai.
---
Contact details for Bondi Chai
Visit Website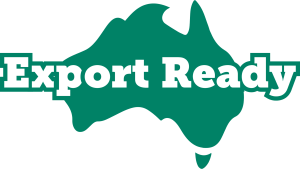 ---