Camilk Dairy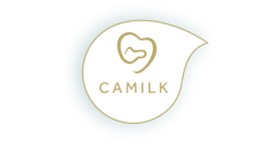 Camilk Dairy
Premium Camel Milk and Milk Powder
Camilk uses the most advanced technology to collect, process and package their camel milk so that you receive the freshest possible product. Available in fresh, liquid form and as a milk powder, you can choose which is best for your convenience. Whereas some know camel milk to have a salty flavour, Camilk have achieved the perfect balance between sweet and salty milk. It comes down to the unique and balanced diet their camels enjoy at the various farms across the globe.
100% natural
Available in liquid or powder
Non-GMO
Superior to cows' milk (higher Vitamin C, lower fat)
Why consume camel milk?
According to researchers, camel milk is very rich in Vitamin C, with up to 3 times more than cows' milk and 1.5 times more than human milk. This makes camel milk an absolute title holder in this category. It is also lower in total fat and saturated fat than cows' milk. One of the values of camel milk is its high concentration of the fatty acids essential for human nutrition such as Oleic acid which is known for its positive influence on blood pressure regulation.
Additionally, studies have shown that the consumption of camel milk increases production of antioxidant enzymes in the body and thereby lowers oxidative stress. Research has also shown that the consumption of camel milk can improve glycaemic control while also lowering the insulin requirement of people with Type 1 diabetes.
Premium Camel Milk
Every bottle of Camilk Camel Milk is loaded with 100% natural goodness. The flavour is lightly sweet and tasty and there are no added or removed ingredients. What you hold in your hand will be a glass of goodness that fills up your body and your heart. Each bottle contains essential active nutrients you'll absolutely love. Camilk's camels are treated with care and love, and you will taste that in every sip of the milk.
Available in:
236ml pasteurised
500ml pasteurised
1 litre pasteurised
Camel Milk Powder
Made from 100% premium camel milk, Camilk Milk Powder is a rich dairy source made by freeze-drying. This preserves the health benefits and valuable enzymes that the raw camel milk yields. It contains no added ingredients and promises the same delicious taste in every scoop as Camilk's liquid form milk products. 200g pack.
Retailers
Introduce Camilk camel milk into your store and encourage your customers to try it via taste tests. Ideal for health food stores, supermarkets, delicatessens, convenience stores and premium ingredients retailers.
Foodservice
Why not try Camilk camel milk in your café or restaurant? It will provide quite a point of difference. Create Camelccinos or have some fun with different recipes. A Moroccan Chai with your own secret blend of exotic spices could be just what your customers are seeking, for a flavour sensation.
To discover more or to place an order, contact Camilk today.