Chow Cacao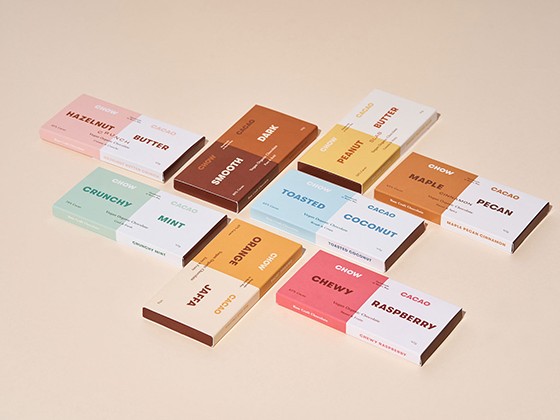 More Images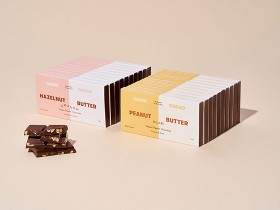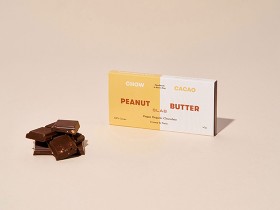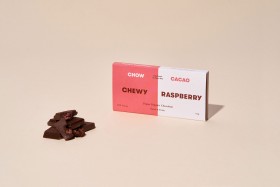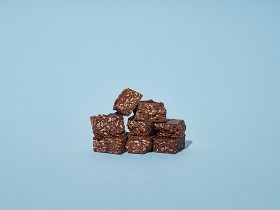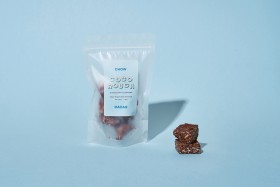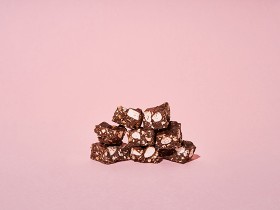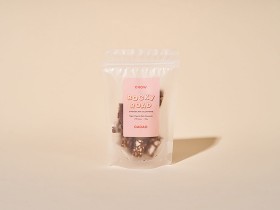 Service Area Australia Wide
Chow Cacao
Raw, Organic, Vegan Chocolate
We make real chocolate that makes a lot of people happy!
Chow Cacao's mission is to create a delicious raw organic chocolate bar that tastes like real chocolate. The result is the perfect compromise between healthier, raw, vegan chocolate and traditional chocolate, and yet it's no compromise at all! It's good for you, your soul and the planet. The company focuses on reducing their footprint on the planet and still produces a flavoursome, decadent product.
Owners Wil and Trudy adore chocolate and eat lots of it … every day! They are passionate about using organic and sustainable ingredients including fairly traded raw cacao from Peru and raw coconut sugar from Indonesia. The environmentally friendly packaging is more proof that Chow Cacao is something very special and every time a pack is opened, there is a magical experience to be had!
Vegan
Raw
Organic
Fair trade
Handmade
Gluten free
Plant-based
Family business
Real chocolate
Cruelty free
Utterly delicious!
The range
Wholesale vegan chocolate bars
Nostalgic flavours made healthy!

Every Chow Cacao bar is a gift. From the way it looks in its packaging to the way it looks and smells on opening to the sublime experience of tasting and consuming the chocolate, the indulgence is real.
Peanut Butter Slab – Raw cacao and homemade peanut butter combine for a wicked crowd-pleasing treat.
Hazelnut Butter Crunch – Creamy, crunchy hazelnut bar made with 45% raw cacao and house-made hazelnut butter.
Maple Pecan Cinnamon – A nutty, Christmassy bar with the sweetness of maple syrup and the crunch of pecans.
Chewy Raspberry – 67% Peruvian chocolate plus chewy raspberries, complete with seeds.
Smooth Dark – Raw and vegan, pure and powerful with 80% cacao.
Toasted Coconut – Jam-packed with toasted coconut in a 65% cacao bar.
Orange Jaffa – 67% raw cacao with the zesty flavour of pure orange essential oil.
Crunchy Mint – Fresh, lovely peppermint essential oil in a 70% cacao bar.
Creamy Mylk – Creamy, vegan mylk chocolate made with 40% raw cacao and a touch of Australian carob.
Chocolate Cluster Packs
Perfectly imperfect, real chocolate treats.
Rocky Road Clusters – Golden roasted peanuts, toasted coconut, dried cranberries and vegan marshmallows, clustered in organic 67% signature dark chocolate.
Coco Rough Clusters - Toasted coconut clustered in organic 67% signature dark chocolate.
Wholesale Bulk Chocolate
Chow Cacao's bulk chocolate clusters and plain chocolate chunks are available pre-cut in 5kg boxes. Choose from Rocky Road, Coco Rough, Almond Crunch and more. They're perfect to pop on the counter in a candy jar and for your bulk sections.
Retailers
Stock Chow Cacao vegan chocolate in your health food store, supermarket, gourmet store, healthy grocer, boutique store, specialty vegan outlet, greengrocer, pharmacy or delicatessen. Don't be shy to offer taste tests so customers can experience the flavour and goodness for themselves. Position at point of sale to attract impulse purchases.
Hospitality and tourism
Chow Cacao chocolate is beautifully packaged for gifting and for complimentary treats. They make lovely evening turn-down gifts, can be offered in hotel mini bars, in vending machines and provided in picnic baskets and goodie bags.
To find out more or to place an order, get in touch with Chow Cacao today.
---
More information about Chow Cacao
Interview - Wil & Trudy - Chow Cacao
Chocolate is one of life's great pleasures, and when it comes with this many wonderful health benefits, you'd be mad not to enjoy it regularly! We spoke with Trudy and Wil, Founders and Directors at Chow Cacao and found out what makes their bars so virtuous, as well as tasty. Click here