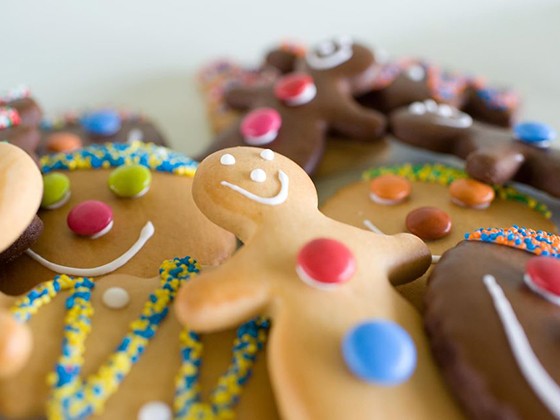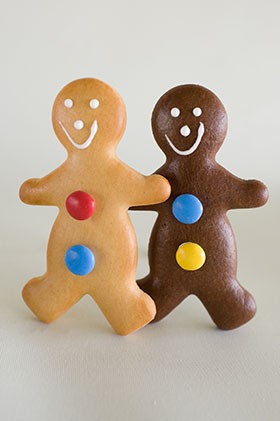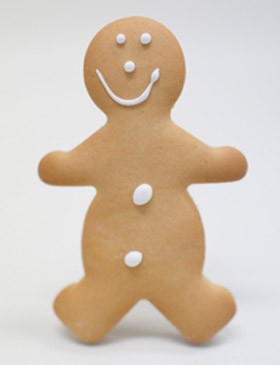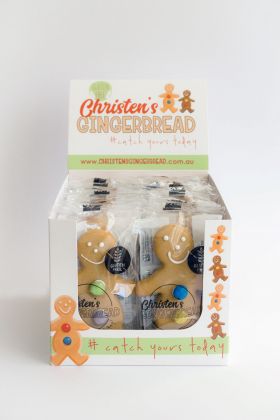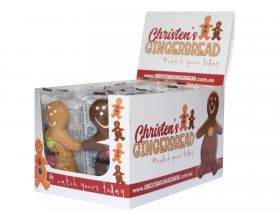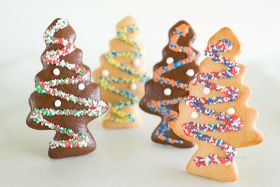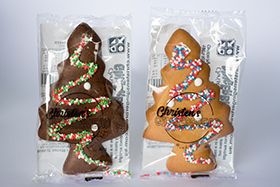 Christen's Gingerbread
Christen's Gingerbread
Christen's Gingerbread manufacture traditional and chocolate gingerbread men and smiley faces. Lightly flavoured with ginger, it's a winner with children and adults, no matter the age. Since establishment twenty-five years ago, the recipe has remained the same, true to its Swiss traditions and handed down from generation to generation.
All of Christen's Gingerbread products are handmade and decorated and contain only the finest Australian ingredients available. Australian wheat flour and pure Aussie honey are used and the colourful Smarties that decorate the gingerbread are made by Nestle in Australia.
Proudly 100% Australian owned and operated, Christen's Gingerbread delights customers all over the country who adore traditional gingerbread men for snacks, treats, desserts and to enjoy with a cup of coffee. The company is HACCP approved and the products boast a six month shelf life which makes them ideal for bulk purchase.
All gingerbread is individually wrapped to ensure it tastes as good as the day it was baked.
Christen's Gingerbread product range
By its very nature, gingerbread is fun, nostalgic and brings out the kid in anyone. Christen's makes wholesale gingerbread in a range of formats for all different occasions.
Gingerbread Men
Traditional and chocolate flavoured
Gingerbread Faces
Traditional and chocolate flavoured
Undecorated Gingerbread Men
DIY decoration or enjoy unembellished
Gingerbread 'Students'
Zero effort required; 'Amber' tuckshop category; ideal for schools
Christmas Tree Gingerbread
Traditional and chocolate flavoured
Gluten Free Traditional Gingerbread & Gingerbread Men
Gluten Free gingerbread which provides the perfect balance of ginger spices, along with hints of honey; perfect for people of all ages.
Aussie Beach Shack Kits
Christen's Aussie Beach Shack Kit combines their famous gingerbread, pre-cooked and ready to assemble along with all the trimmings (fruit lollies, icing, 100s & 1000s, a gingerbread surfboard and an Australian flag). Comes complete written step by step instructions.
Gingerbread Fundraising
For a unique fundraiser that's loads of fun, why not try Christen's Gingerbread Men? It offers something entirely different to lamington or pie drives and requires no cooking or food prep. Simply sell the Gingerbread Men with an order form for every participant or give each participant/family an individual pack of 24 Gingerbread Men to sell. (Minimum order of 16 packs.)
Customised Gingerbread
Order customised Gingerbread to suit your special occasion, e.g. weddings, baby showers, birthdays, anniversaries. Simply tell Christen's your idea and they'll do their best to accommodate.
Retailers
As Christen's Gingerbread products arrive individually wrapped and have a shelf life of six months, you can afford to stock up and never disappoint a customer! Australian made to a traditional recipe, your customers will always get exactly what they're hoping for. The perfect impulse purchase, position at point of sale where it'll be a no-brainer to pick one up and add it to the shopping bag.
Foodservice
Treat your customers to fresh, handmade Gingerbread made to traditional recipes. Delightfully crisp with a cup of coffee or used as an ingredient in dessert recipes, you'll find myriad ways to use Christen's Gingerbread in your business.
Contact Christen's Gingerbread to place your first wholesale gingerbread order.
---
More information about Christen's Gingerbread
Read About Christen's Gingerbread & Shortbread
Christen's Gingerbread produce traditional plain and chocolate wholesale Gingerbread Men and Smiley Faces as well as traditional wholesale Shortbread. Read more about the company and their fine products.
View Article
Christen's Gingerbread FAQs
Christen's Gingerbread makes a fine range of wholesale traditional Gingerbread as well as traditional wholesale Shortbread. Here are some frequently asked questions about the company and the products.
View Article