Famous Soda Co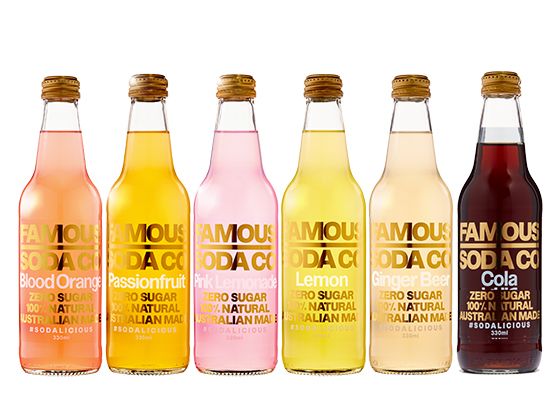 More Images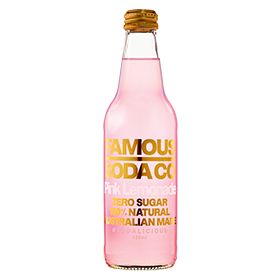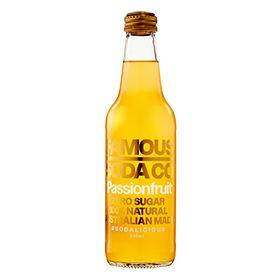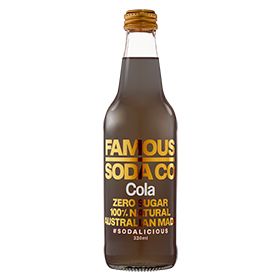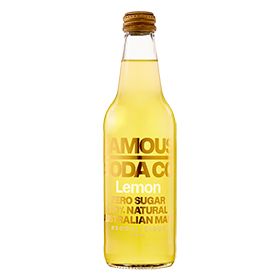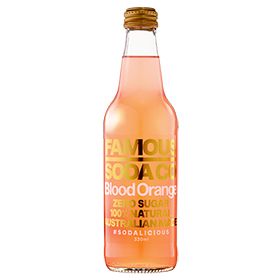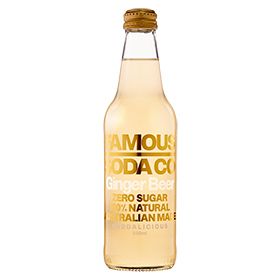 Famous Soda Co
We set out to create sodas with a delicious difference.
Sodas with that star quality that makes them stand out in a crowd.
Sodas that look fabulous taste even better and are good for you.
Because at the Famous Soda co we believe that in a world where you can be anything, be good to yourself.
FAMOUS FOR ALL THE RIGHT REASONS
Zero Sugar
100% Natural
Australian made
Only 8 calories per serve
THE STARS
PINK LEMONADE
When life gives you lemons, squeeze them and turn them pink - naturally of course. Sweet, sexy with just a hint of sass, our Pink Lemonade is the perfect +1 from the beach to the bar.
PASSIONFRUIT
You deserve a passion that zings, sings and puts groove in the way you move. Any less just won't do. This one will stay with you, long after you take the last sip as the lights come up. Passionfruit is a symbol of success afterall… For statement soda that shakes your taste buds awake.
COLA
Introducing the new star of the show Famous Cola. A refreshingly sweet burst of bubbles, with just the right zing, for unique flavour celebration, for when no other flavour will do.
LEMON
This natural beauty is the perfect level of sweet, with a slice of sour to kick to any competition out of its way. With sun, sand and citrus in a bottle, you'll be too blessed with zest to be stressed.
BLOOD ORANGE
Imagine the sun on your back, warm breeze, feet in the sand… One sip of this showstopper will transport you straight to the Southern Mediterranean coast. Drenched with ruby red tinges and dripping with orange nectar, this star lets the citrus, and unbeatable European taste do the talking.
GINGER BEER
Bold, bubbly with a fiery punch to invigorate your senses, if you have a penchant for ginger, this one's for you. Don't be put off by its confidence, it's the date everyone will be jealous of.
RETAILERS
You can stock Famous Soda Co. sodas in your supermarket, bottle shop, delicatessen, health food store, convenience store or other retail outlet. Keep them chilled and centre-stage and your customers are sure to be instant fans
FOODSERVICE
We'd love to offer your customers the chance to rub shoulders with
Famous sodas at your café, restaurant or bar. Serve them chilled, over ice or as a mixer in their favourite cocktails, either way Famous Sodas are destined to be crowd pleasers.
---
More information about Famous Soda Co
Interview - Julie Pillon - Famous Soda Co
Just because a drink is sugar-free, doesn't mean it's tasteless and boring. On the contrary! Famous Soda Co delivers on flavour, personality, good looks and fun. We spoke with the good folks behind the brand about its entry into the soft drinks market and how it's kicking butt in the popularity stakes! Click here
Famous Soda Co Brand Information
We're not trying to do something new. We're just trying to do something right. Click here