Health Enthusiast Co.
More Images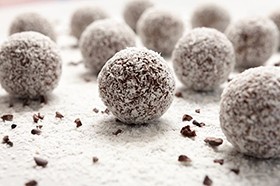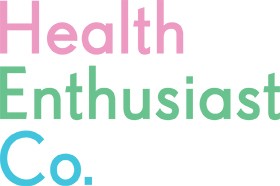 Health Enthusiast Co.
Wholesale Gluten Free Protein Balls
When a Nutritionist creates a wholesome food product, you know it has to be good … and good for you! Health Enthusiast Co. is owned and run by Melbourne Nutritionist, Emilia Wojcik. The company specialises in nutritious, satisfying and energy-boosting snacks – healthy, tasty protein balls – that are made with only the highest quality premium ingredients. Available in a range of irresistible flavours, they are sure to delight your customers and bring them back time and again for more.
Gluten free
Lactose free
High in fibre and protein
No added sugars
No preservatives
Nutritious, quality ingredients
Health Enthusiast Co. believes in being 100% transparent about their ingredients. There are no gimmicks and no empty, misleading statements. Each and every ball contains an array of vitamins and minerals and lots of protein from whey isolate protein (instead of whey concentrate) to keep hunger at bay.
Ingredients: Organic raw cacao, freeze dried strawberries, whey protein isolate, lemon, turmeric, peanuts, coconut, pepitas, cinnamon, poppy seeds, cranberries.
Super tasty Protein Balls
Goji Vanilla – Sweet, crunchy and creamy, and loaded with all-natural ingredients. Goji Vanilla will satisfy any sweet tooth and is a great, healthy snack for any time of day.
Cacao Crunch – Rich, decadent and superb for a chocoholic, Cacao Crunch is stuffed full of wholesome ingredients. It offers the ideal ratio of crunch, sweetness and chocolate flavour in every single bite.
Lemon Turmeric – A little sweet and a little savoury in one little ball, packed with natural ingredients. It's a nutrient-rich morsel that's full of flavour and sweetness and a satisfying texture.
Vegan Protein Balls
Be there for your vegan customers when they're looking for a sweet fix that's still healthy too.
Vegan Peanut Butter & Jelly – Sweet and fruity with a delightful crunch, it's made with wonderful natural ingredients. It's the ideal vegan snack to knock those sweet cravings on the head. The protein in Vegan Peanut Butter & Jelly comes from brown rice and pea protein.
Retailers
The protein balls from Health Enthusiast Co. will get your customers enthusiastic too! Their all-natural, gluten free virtues and irresistible flavour varieties will make them popular snacks in your health food store, supermarket, delicatessen or other food outlet. Stack them high so customers are tempted by abundant displays.
Foodservice
Serve Health Enthusiast Co.'s delicious protein balls in your juice bar, café, school tuckshop or university canteen. They make wonderful treats for clients in hair salons, fitness studios and day spas too.
For more information or to place your first order, contact Health Enthusiast Co. today.