Hello Hemp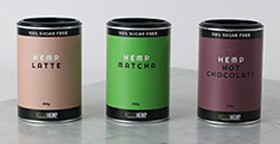 More Images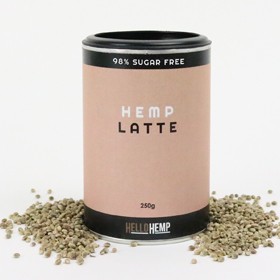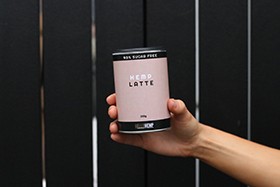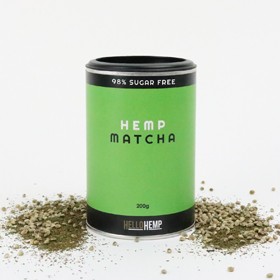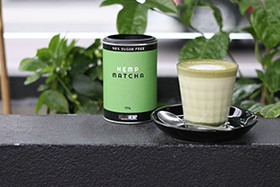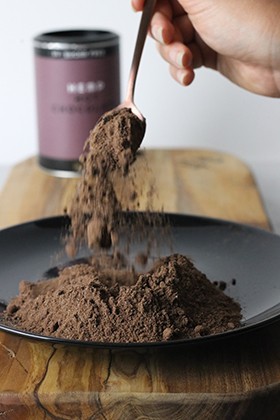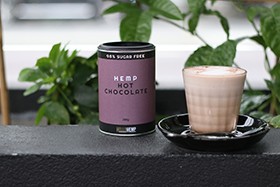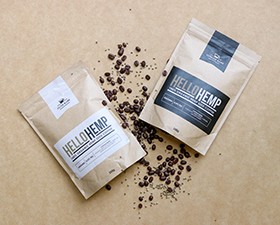 Hello Hemp
Superfood Beverages Made With 100% Natural, Sustainable Australian Hemp Seeds
Hello Hemp creates and distributes healthy, café-quality hemp beverages including sublime protein powders, and Fairtrade organic coffee blended with 100% natural, sustainable hemp seed. The drinks can be enjoyed by all, including vegans, coeliacs and diabetics.
At its heart, Hello Hemp is about reinventing well-loved, traditional café beverages to suit today's health-conscious consumer. Enjoy Hello Hemp's luxurious protein powder blends in their luscious drinkable form or add them to recipes to boost the flavour and nutritional punch.
What's so great about hemp?
Hemp seed is known to be one of the planet's most nutritionally-complete superfoods. A single serving of raw hemp seeds which comes from two heaped tablespoons of Hello Hemp's blends delivers 10 grams of protein and 10 grams of omegas. It's a complete protein source, supplying the body with all the amino acids it needs. Then there's also the powerful antioxidants, zinc, magnesium, calcium and other nutrients, neatly packed in by nature itself.
Hemp is completely natural and is a wonderfully sustainable crop. It requires no pesticides or herbicides to flourish and boasts its own in-built self-defence mechanisms. You can enjoy peace of mind that Hello Hemp contains no nasty chemicals.
Hello Hemp's health virtues
All Hello Hemp products contain no added sugar and are:
Gluten free
Vegan
100% natural
Suitable for diabetics, children, coeliacs and diabetics
Versatile
Utterly delicious!
Flavoured hemp protein powders
All of Hello Hemp's products feature all-natural, sustainable hemp seeds and are simple to make. Just add dairy milk or soy milk as you would a regular café latte. All are abundant in protein, omega fatty acids and amino acids and are brimming with the glorious antioxidants and nutrients that are found in hemp. And what's more, they're all 98% sugar free, with the 2% found naturally in the hemp itself.
Hemp Latte – This one takes your usual latte to a new level. It's loaded with nutrients, has that robust coffee flavour you crave and is caffeine-free!
Hemp Matcha – Vivid green thanks to the addition of 100% natural matcha tea, it's a brilliant alternative to coffee to mix things up a bit. This 'wakeup' call comes without the coffee jitters.
Hemp Hot Chocolate – Take your hot chocolate with a choc-load of extra nutrients. The addition of cacao takes this treat to a new level of healthy.
Get creative and use the protein powders in recipes like muffins, granola, smoothies, mug cakes, breakfast bowls and more.
10 primo ways to turn Hello Hemp protein powders into a winner in your business!
Make a feature of them on your beverages menu.
Be ready with answers to questions when customers ask. (Hello Hemp are always happy to provide more information.)
Create interesting drinks that keep your customers coming back for them daily.
Mix things up and offer hot and cold beverages.
Add Hello Hemp protein powders to protein balls, pancake batter, ice cream base, breakfast bowls, muffins, smoothies, granola, slices, cakes, raw treats and milkshakes.
Take advantage of the visual appeal of the colourful protein powders; post photos on your business's Instagram profile.
Hold a 'Happy Hemp Day' promotion every Wednesday (instead of 'Hump Day') and make a feature of hemp lattes.
Start conversations about hemp; talk about it in terms of sustainability, nutrition, flavour and versatility.
Offer taste tests to remove any barrier that might prevent your customers from purchasing.
Create hemp protein powder gift hampers to encourage customers to share with others.
Hemp coffee
It's great quality coffee supercharged with the powerful nutrients and enjoyable flavour of hemp seeds.
Hello Hemp coffee – 100% certified Fairtrade organic and the hemp is a 100% sustainably-grown Australian product. Available in 'filter blend' and 'espresso blend' to suit the way you make your coffee. 250g pouches.
Retailers
Hello Hemp is perfect for retail outlets looking to stay relevant and keep abreast of this rapidly growing market. Be ready when your customers come in asking for hemp seed products and delight them with Hello Hemp's range of protein powders and make-at-home hemp seed coffee. Ideal for health food stores, ethical foods retailers, supermarkets, delicatessens and gluten free, vegan and diabetic-friendly food retailers.
Foodservice
Start offering something new and exciting in your café, restaurant or tea house. Hello Hemp's range will fit beautifully with your beverage offerings and will be the drink of choice for your gluten free, vegan and diabetic customers, especially those looking for a change from regular coffee and tea. Design novel and interesting beverages for your menu and be sure to post photos on social media as the colours are absolutely enticing.
For more information or to get your business ready for the hemp seed boom, get in touch with Hello Hemp today.