Kakadu Plum Co.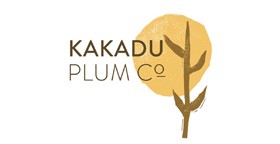 Mobile 0412 580 990
Service Area Australia Wide
Kakadu Plum Co.
Native Bush Tucker Superfoods
Kakadu Plum Co. brings you Australia's native bush tucker superfoods. Its mission is to bring traditional bush foods to the plates of everyday people, and showcase the need to consume Australian superfoods and ingredients over international varieties.
Long considered a gift of the Dreamtime, Kakadu Plum has been used as traditional medicine by Indigenous Australians for centuries. Its tart flavour with hints of pear and apple give it a sweet and sour profile which works with countless kinds of foods. It boasts many health properties including being a rich source of Vitamin C and a powerful antioxidant. The Kakadu Plum is known to have up to 100 times more vitamin C to oranges.
Kakadu Plum Co. takes natural, bush-grown and wild-harvested Kakadu plums from outside of Broome in Western Australia, dries then grinds them into a powder. This makes it easy to add natural Kakadu plum flavour to an endless array of recipes, from salad dressings and dukkah to protein balls, marinades and smoothies.
Kakadu Plum Powder
Kakadu Plum boasts the highest natural levels of Vitamin C. Known to have up to 100 times the Vitamin C of oranges, it has been used by Aboriginal people for centuries as a powerful antioxidant and immune boosting superfood. Available in 50g retail bags and bulk sizes of 500g to 10kg. It is Australia's true bush superfood.
Lemon Myrtle with Kakadu Plum
Lemon Myrtle is one of Australia's native bush foods that has been consumed by Indigenous Australians for centuries. Lemon Myrtle is known to have many amazing minerals and antiseptic properties, including Vitamins A and E as well as magnesium. It is also helpful for indigestion and boosting the immune system. Its robust, lemony flavour gives culinary dishes a rich flavour and aroma. Combined with Kakadu Plum, this unique Lemon Myrtle blend is packed with nutritional goodness. Use in marinades, jams, ice cream, cocktails, salad, pasta… get creative. Available in 50g packs and bulk sizes on request.
Social impact
Kakadu Plum Co. is a social enterprise that exists to support the Australian Indigenous people, communities and the native Australian food industry. Purchases of our products help support this beautiful industry.
Retailers
Introduce your customers to a new way of adding powerful flavour, nutrition and a taste of Australian bush tucker. The Kakadu Plum Co. range is ideal for health food stores, fine food stores, juice bars, cafes, tourist outlets and more.
Foodservice
Supplier to cafes, restaurants, caterers, juice and health bars – adding a unique flavour and menu item. Supplier to companies that want to use Kakadu Plum and Lemon Myrtle as an ingredient in their product range.
To find out more about how you can incorporate these very special ingredients in to your business or to place an order, contact Kakadu Plum Co. today.