Set The Bar
More Images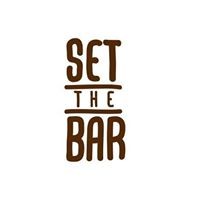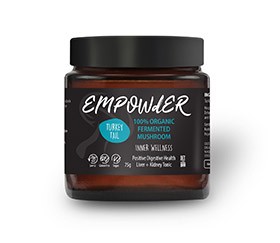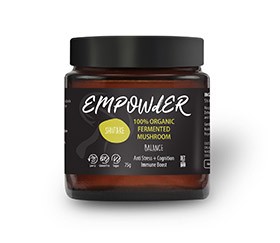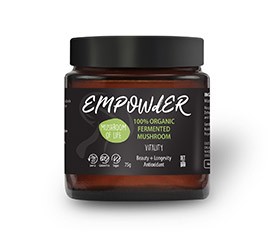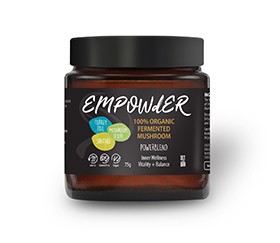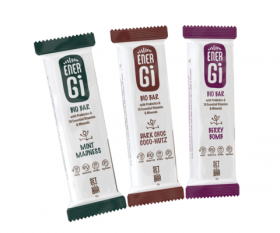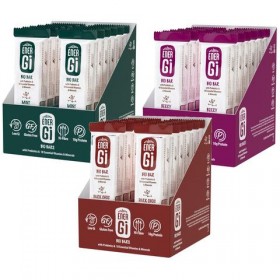 Service Area Australia Wide
Set The Bar
Wholesale Low GI Health Bars & Organic Fermented Mushroom Powders
Set The Bar is a proud Australian owned and family-run business backed by decades of know-how and experience in the health and supplements industry. They manufacture and supply nutrient-packed health bars intended for health-conscious consumers who need to snack on the run.
The products are available in two ranges: EMPOWdER Health Powders and enerGI Health Bars. These guys wanted to 'set the bar' for research-backed, healthy foods that consumers can trust.
An easy nutrition boost
Set The Bar's EMPOWdER Health Powders are one of the simplest ways to add loads more nutrition to your day. Simply add to a smoothie, snack, juice or salad and it'll become a nutrient-rich, gut-friendly tonic. EMPOWdER's subtle umami flavour blends well with most drinks and foods and is finely milled to maximise bioavailability. It's organic, fermented, vegan, dairy free, preservative-free, gluten free, sugar free and contains no artificial/synthetic ingredients, corn or soy. Certified 100% organic, certified non-GMO, certified Kosher.
EMPOWdER naturally contains:
beta glucans
prebiotics
digestive enzymes
antioxidants
amino acids
protein
peptides
lectins
polyphenols
flavonoids
selenium compounds, and
other micronutrients
Snacking on the run
It can be difficult to keep going through a busy day without resorting to a snack here and there. What matters most is that the snacks you choose are nutritionally beneficial, don't spoil your appetite and don't spike your blood sugar levels. Set The Bar's enerGi Health Bars are just the trick to calm the hunger and power you on to keep you firing on all cylinders.
EMPOWdER Health Powders
EMPOWdER is Set The Bar's new line of 100% organic fermented mushroom powders. Now you can elevate any smoothie, salad or snack into a nutritional powerhouse with ease. Loaded with more than 15 essential nutrients that all promote digestive health, these powders are simple to add and jam-packed with prebiotics and antioxidants to boost immunity, help sustain a healthy gut biome and prevent cell damage. For a full run-down on the health benefits provided by these products, visit the Set The Bar website.
Vitality 50g – The perfect supplement for those wanting to look and feel younger. Vitality is made from the powerful Mushroom of Life (Agaricus Blazei). Research links it to immunity, anti-ageing and the reduction of blood sugar levels. It's great for shiny hair, glowing skin and stronger nails too.
Balance 50g – Ideal for reducing stress levels, boosting immunity and improving brain function, Balance is made from Shiitake mushrooms (Lentinula Edodes) which are considered to be adaptogenic. Adaptogens protect the body from stress and have been used in Ayurvedic and Traditional Chinese Medicine for millennia.
Inner Wellness 50g – Inner Wellness is ideal for improving gut health, boosting nutrient absorption and helping to support kidney and liver function. The Turkey Tail mushroom (Trametes Versicolor) contains beta-glucans, a form of prebiotic fibre. It enhances the microbiome and helps optimise gut flora. Inner Wellness also supports positive inflammation response and energy replenishment.
PowerBlend 50g – The Inner Wellness, Vitality + Balance combo, PowerBlend is a unique blend of all three of the above products and is loaded with antioxidants, prebiotics and anti-inflammatory properties. It provides a broad spectrum approach to wellness.
enerGI Health Bars
enerGi Bio Bars are formulated supplementary sports food bars that contain low GI ingredients to deliver sustained energy while keeping blood sugar levels steady. Backed by nutritional and biological science, the bars are popular among consumers looking for a healthy alternative to sugar-junk food treats. They are gluten free, certified low GI (under 25) and contain no artificial sweeteners. Choose from three scrumptious flavours:
Dark Choc Coco-Nutz enerGi Bio Bar – The ideal craving fix for the chocoholic!
Berry Bomb – Luscious berry goodness in every wonderful mouthful.
Mint Madness – Irresistible, fresh mint flavour in a powerful health bar.
Retailers
If you own a supermarket, health food store, pharmacy, delicatessen, greengrocer, convenience store or food hall, then Set The Bar's high quality health food products are ideal for your shelves. Be ready for your health-conscious customers who are looking for something to consume between meals. Position the enerGi bars at point of sale for instant impulse purchases and the EMPOWdER products alongside companion products such as drinks blenders or complementary ingredients. The range is also a smart line to offer clients in health practices such as nutritionists, naturopaths and personal trainers.
Foodservice
Set The Bar's health powders and bars will make an intriguing addition to the menu in your café, juice bar, day spa, sports club or hotel. Offer the powders as optional extras in juices, smoothies and bowls and include the bars in your mini bar or even as an alternative to muffins and cakes.
To find out more or to place an order, contact Set The Bar today.
---
More information about Set The Bar
Interview - Sascha & Adam Jones - Set The Bar
What do you have in store to offer your customers who are either Type 2 Diabetics or who are simply looking for a snack that can stave off hunger, is wonderfully nutritious and totally portable? As we learned from Sascha Jones + Adam Jones, Co-Founders of Set The Bar Pty Ltd, their enerGi Bio Bars tick all the boxes. Click here