The Art of Whole Food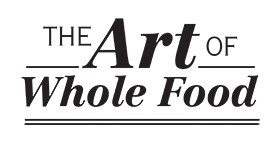 More Images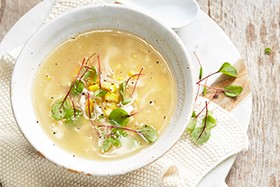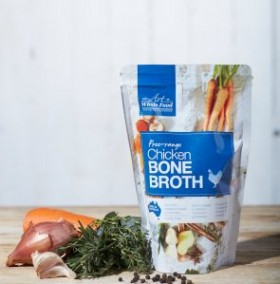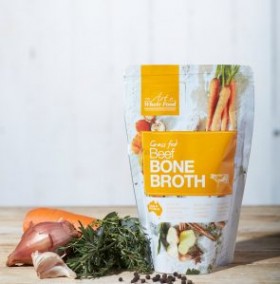 The Art of Whole Food
Bone Broths
The Art of Whole Food is the brainchild of Nutritionist, Samantha Beard who began making bone broths and broth-inspired products to help people with gut and chronic health issues. She had learned that people were achieving excellent results on the GAPS (Gut and Psychology Syndrome) diet which is based on broths. Packed with nutrients that can easily be absorbed by people of all ages, the broths are made with organic ingredients including pasture-raised beef.
Through The Art of Whole Food, Samantha is determined to guide consumers to better health and wellbeing, through the gut.
The range
Bone Broths
Boasting a wide range of nutrients that are readily absorbed by the body thanks to the long, slow cooking process, these premium bone broths offer wonderful healing power. Choose from:
Bone Broth Beef
Bone Broth Chicken
Retailers
Stock The Art of Whole Food's products in your health food store, gluten free outlet, supermarket, delicatessen or convenience store. Your customers will appreciate that they are Australian made from premium quality ingredients. Promote according to dietary requirements such as gluten free, Paleo, GAPS and so on.
Foodservice
Use The Art of Whole Food's bone broths to create outstanding soups, sauces and other dishes. Experience the products for yourself as you will find the flavours and convenience to be bonuses for your business.
To discuss your requirements or to place an order, contact The Art of Whole Food today.
---
More information about The Art of Whole Food
Interview - Samantha Beard - Art of Whole Food
The Art of Whole Food is a proud, family owned business that offers quality food products designed to enhance wellness. Made from only the finest ingredients, each product is clean and nutritious. As Director Samantha Beard explains, they are easy to incorporate in the diet every day. Click here