The Bircher Bar
More Images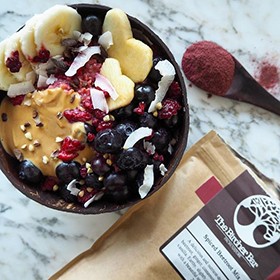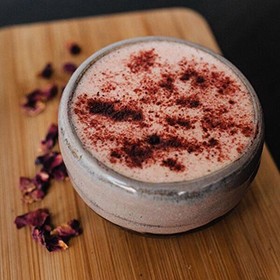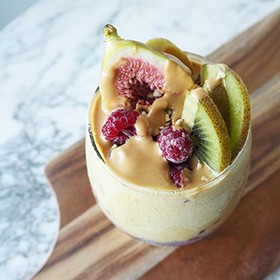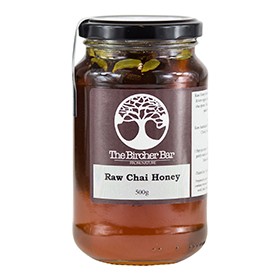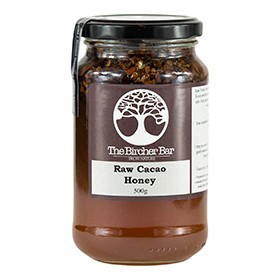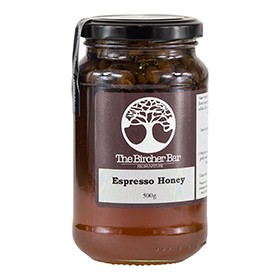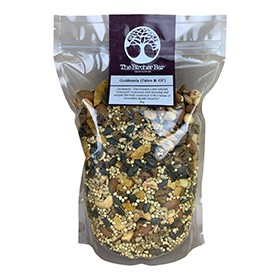 The Bircher Bar
Bircher Bar Latte mixes
Inspired by a passion to create delicious, healthy and unique products from all-natural ingredients, The Bircher Bar was first launched in 2014 as a humble market stall in the Northern Rivers of NSW. Today, they offer a range of outstanding healthy latte mixes and flavour-infused raw honeys that tick all the boxes with health-conscious consumers.
The Bircher Bar's range of premium quality latte mixes have been created to meet health-conscious consumers in their quest to enjoy the latest healthy beverage trends. Featuring 100% natural ingredients, each blend has been crafted to deliver a flavour that consumers will return for time and again. Perfect as a hot or iced latte, as a flavour and nutrition booster for smoothies or as a base for desserts, cooking and baking.
All natural
Gluten free
Vegan
Paleo (except Cayenne 5-Spice Cacao)
Can be made hot or iced
Can be used in desserts, cooking and baking
Created to be healthy as well as tasty
Available in five spectacular flavours, even the colours will turn heads as they are being delivered to tables!
Chai Latte *NEW!
Many hours have gone into testing and tasting The Bircher Bar Chai Latte blend. Think of it as a traditional Masala-style but with a Bircher Bar twist. It's a nourishing blend of gold cinnamon, ginger and cardamom flavours with soothing, satisfying undercurrents of nutmeg, vanilla and Chinese 5-spice. Gluten free, Paleo and vegan.
Cayenne 5-Spice Cacao
A creamy, delicious and aromatic hot chocolate with a fiery kick! Deep chocolate flavours with a sweet and spicy finish, this blend isn't for the faint hearted! Ingredients: organic raw cacao, Chinese five spice, cinnamon, vanilla and cayenne pepper. Gluten free, organic and vegan.
Golden Latte Mix
Traditionally used in Aryuvedic medicine some 4000 years ago, Golden Milk is today being recognised for its delicious flavour and health-promoting benefits! Anti-inflammatory, nutritionally dense and rich in antioxidants, this is a delicious and warming mix that will nourish the body and leave you feeling great! Ingredients: ground turmeric, cinnamon, ginger and black pepper. Gluten free, Paleo and vegan.
Spiced Beetroot Latte Mix
A delicious and nutrient-dense rose-pink mix of beetroot, ginger, cinnamon, cardamom and vanilla. Earthy, slightly spicy and finishing with a beautiful natural sweetness. Ingredients: ground beetroot, cinnamon, ginger, cardamom and vanilla. Gluten free, Paleo and vegan.
Spiced Matcha Latte Mix
Traditionally used in Chinese and Japanese tea and meditation ceremonies, Matcha has long been recognised for its medicinal and calming properties. The Bircher Bar's Spiced Matcha Mix is the perfect blend of rich and zesty flavour, giving a classic green tea taste with warming ginger notes and a citrus finish! Ingredients: organic matcha powder, ginger, sumac and vanilla. Gluten free, Paleo and vegan.
Bircher Bar Infused Honey
Raw honey is sourced from the beautiful Byron Bay hinterland and expertly infused with a selection of natural ingredients. Wherever you would normally use honey, you can use The Bircher Bar Infused Honeys, which are designed to add an extra dimension of aroma and flavour. The honey itself is completely untreated, unprocessed and unheated. It is naturally rich in vitamins, enzymes, antioxidants, minerals, phytonutrients and prebiotic properties.
Espresso Infused Honey
Infused with multi award-winning dark roast espresso beans from The Byron Bay Coffee Company. The rich flavour and aroma of this honey works wonderfully with morning tea cakes and other coffee snacks. Gluten free and Paleo.
Raw Cacao Infused Honey
Infused with true Peruvian organic raw cacao nibs to give a subtle chocolate flavour, it's superb for baking and can also be added to smoothies to add sweetness and chocolate depth. Gluten free and Paleo.
Raw Chai Infused Honey
Infused with cinnamon sticks, cloves, star anise and cardamom, this lush masala blend adds an authentic and rich chai flavour. Particularly matched with a warm tea, it's versatile enough to be used in all manner of baking and dessert recipes. Gluten free and Paleo.
Bircher Bar Granuesli
Our entirely unique Goldenola Granuesli Blend is a Gluten-free & Paleo mix of lightly-roasted seeds, nuts, coconut flakes & juicy dates combined with our super-popular Golden Latte Mix. Packed with incredible flavours & beautifully balanced textures - this is a perfect daily breakfast option that delivers a host of whole body health benefits like no other muesli.
Retailers
Your customers will adore The Bircher Bar's latte mixes which they can make at home to replicate the café experience. The different flavours will be easy to prepare by simply adding dairy milk or nut mylk. They'll also love the infused honeys which are perfectly natural and raw with all-natural flavour infusions. These products are suitable for health food stores, ingredients retailers, supermarkets, convenience stores and delicatessens.
Foodservice
Create a new line of beverage offerings with The Bircher Bar's premium latte mixes. No need to keep stocks of unusual ingredients on hand; simply blend one of the mixes into steamed milk or nut mylk and serve. Or, blend with cold milk and serve as an iced latte. Sweeten with one of the infused honeys for an additional gourmet slant.
To discuss your requirements or to place your first order, contact The Bircher Bar today.
---
More information about The Bircher Bar
Interview - The Bircher Bar - Darcy Ogdon-Nolan
Consumers demand more than just coffee these days so you want to be ready with an abundance of other options. The Bircher Bar offers exciting latte blends that will bring your beverages menu to life! We spoke with Darcy Ogdon-Nolan, founder and owner, and discovered the mouth-watering flavours and how they're being served. Click here