The Grove
More Images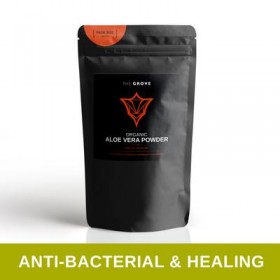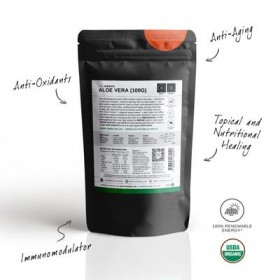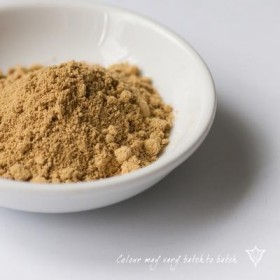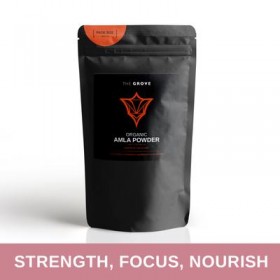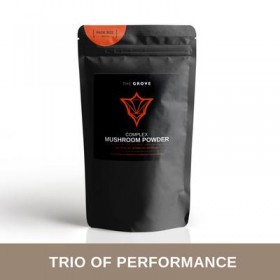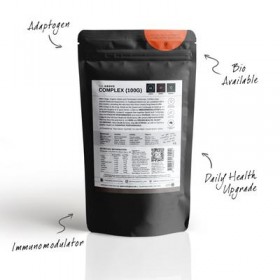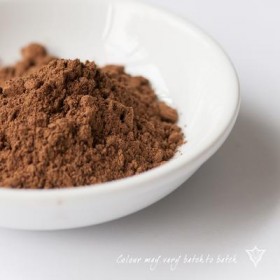 Service Area Available Australia Wide
The Grove
The Grove
The Grove is a wholesale supplier of health food and superfood products that help empower and enable consumers to live life optimally. Their products are sourced from traditional medicine from around the globe including Chinese traditional medicine, Ayurveda, the Aztecs and more. Their high quality nutritional products are conveniently packaged in powder form so that consumers can add them to drinks and foods as desired. The Grove believes in promoting a culture of taking control of your own body and health.
A deeply eco-friendly company
The Grove is an environmentally-aware and proactive organisation. They take immense pride in sourcing and powering their own facility using 100% renewable energy. The company is 100% carbon neutral as are all their office supplies, labels and packaging, with everything 100% recycled and recyclable. They also try to ensure that their supply chain is as eco-friendly, sustainable and carbon neutral as possible. All products are sustainably and ethically sourced and in fact, all Indian sourced products are grown and processed using 100% renewable energy on farms that have a no-waste policy.
Superfood Supplement Powders
For the full lists of ingredients, serving suggestions and health benefits, see The Grove's website. Each powder is available in resealable stand-up pouches.
Organic Aloe Vera Powder – Known as the silent healer, aloe vera is common in Ayurvedic remedies. Anti-fungal, anti-inflammatory, anti-ageing, antioxidant, anti-tumour and anti-microbial.
Organic Amla Powder – Amla means 'sour'. Use Amla Powder to feel rejuvenated. Great source of Vitamin C, iron and calcium.
Organic Ashwagandha Powder – May have anti-inflammatory, anti-stress, anti-hypertension and antidepression benefits.
Organic Astragalus Powder – Delivers accumulative benefits to the brain, bones, nervous system and lungs and contains unique anti-ageing compounds.
Organic Beetroot Powder – Thought to reduce cholesterol, lower blood pressure, enhance athletic performance, improve mood and energy, and aid liver and immune health.
Organic Cacao Beans – Criollo Amazonico (Heirloom) cacao beans can assist with circulation, regulate blood sugar and blood pressure, enhance mood and promote healthy gut bacteria.
Organic Cacao Butter – Tightly pressed cacao beans become cacao butter, which is high in 'anandamide', known as the bliss chemical.
Organic Cacao Nibs – Crunchy pieces of smashed Criollo Amazonico cacao beans.
Organic Cacao Powder – Criollo Amazonico cacao powder to use in baking, drinks and in breakfast foods such as smoothies and bowls.
Organic Camu Camu Powder – Up to 60 more times the Vitamin C of an orange can be found in Peru's Camu Camu berry and has antioxidant and anti-inflammatory benefits.
Organic Eleuthero Powder – Also known as Siberian Ginseng, Eleuthero has been used to enhance immunity and vitality, to relieve stress and as an anti-inflammatory and anti-fatigue supplement.
Organic Lucuma Powder – Thought to be beneficial for inflammation, blood sugar balance and skin health.
Organic Maca Powder – Has adaptogenic qualities and is brimming with amino acids, minerals and vitamins. Can help to energise and improve focus.
Organic Mesquite Powder – Thought to help balance blood sugar levels and provide sustained energy.
Organic Mucuna Powder – A legume that has been used in Ayurvedic therapy for hormones, the brain and general wellbeing. Contains high levels of antioxidants and may be an aphrodisiac.
Organic Neem Powder – Used in Ayurveda to kill off unhealthy bacteria in the mouth and encourage the growth of healthy bacteria. Has significant antibacterial properties and may boost the immune system.
Organic Schisandra Powder – This berry has been used in traditional Chinese medicine for centuries. Listed as a top adaptogen, it is high in antioxidants and may aid brain health, blood sugar, liver health and fatigue and enhance physical performance.
Organic Spirulina Powder – Thought to support the entire body including macular and memory health, and be useful in detoxing.
Organic Triphala Powder – Meaning 'three fruits' Triphala has been used to help digestion, detox, rejuvenation, lung health, weight loss, eye function and overall wellness.
Organic Tulsi Powder – Also known as Holy Basil, Tulsi is traditionally used to detox, rejuvenate and restore as well as maintain wellness, longevity and happiness. It may also help support the immune system, aid physical and cognitive performance and help to de-stress and elevate mood.
Organic Yacon Coated Cacao Nibs – Enjoy a blissful boost and prebiotic benefits from these delicious nibs.
Medicinal Mushroom Powders
The medicinal benefits of certain species of mushrooms has been acknowledged for centuries by Ayurveda practitioners, Taoist Monks, Chinese herbalists, native American Indians and Russian traditional healers. The Grove is proud to offer four Medicinal Mushroom Powders, each with its own benefits.
Organic Reishi Powder – Reishi is an all-rounder of the medicinal mushroom/fungi family and is known as the 'mushroom of immortality'.
Wild Chaga Powder – Known as the Diamond of the Forest and King of the Mushrooms, Chaga is thought to aid heart, brain and skin health. Additionally, it may have a positive impact on the immune system and blood sugar levels.
Cordyceps Powder – To help reduce inflammation, for heart and bone health and athletic and cognitive performance.
Mushroom Complex Powder – A powerful combination of the three individual powders (Organic Reishi, Wild Chaga and Cordyceps), Mushroom Complex Powder assists in maintaining consistent blood sugar levels, aids mental and physical performance, has a positive impact on heart health.
The Grove wishes to state that their health food products are not miracle drugs and that they are not intended to treat, diagnose, cure or prevent and disease. For further information, see the company's website.
Retailers
Stock The Grove's range of wholesale superfood and health food supplements in your store to assist your customers in their health and wellness goals. Presented in attractive black stand-up resealable pouches, they will look striking on your shelves and draw the attention of customers. On the back of each pack is an abundance of information regarding the various conditions the product is thought to assist with as well as ideas on how to incorporate into recipes. Ideal for health food stores, wellness practitioners, delicatessens and other good retail outlets.
Foodservice
The Grove's superfood and health food supplements can be easily incorporated into your menu. A small scoop of one of the powders in a smoothie or other food or beverage offering can add valuable extra dollars to your bottom line.
To discuss your requirements or to place an order, contact The Grove using the form below.