Warehouse Deals Nut & Spice Wholesalers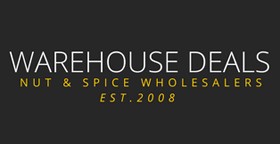 More Images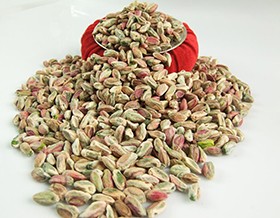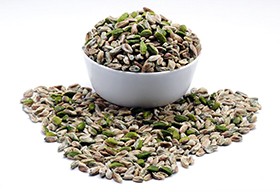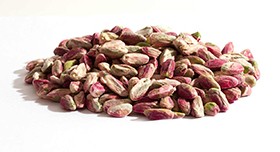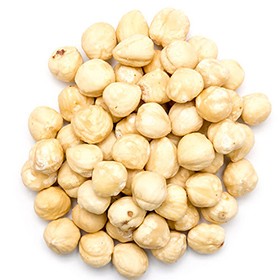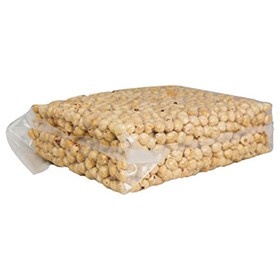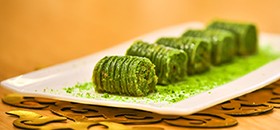 Warehouse Deals Nut & Spice Wholesalers
Wholesale Pistachios
Warehouse Deals is an importer, wholesaler and distributor of nut products.
The wholesale pistachios supplied by Warehouse Deals are grown exclusively in Turkey's Gaziantep region, famous for producing high quality pistachios which are not grown anywhere else. Smaller in size, they boast a more intense flavour. The rich soil composition, the ideal growing climate and the adherence to centuries-old harvesting techniques are what are behind the wonderful colour and flavour. Superior to any pistachios grown in California or Iran, Gaziantep pistachios are grown for optimal taste, with far less importance placed on size.
The range
Gaziantep pistachio kernel – Firik: Only harvested between the 15th and 30th of August, the Gaziantep pistachio features 70 per cent green colour and a larger size. When they are ground, they produce a vibrant green, making them excellent for presentation as well as to add flavour and texture. The fat content of these pistachios is less than that of other varieties. This product is the highest quality Gaziantep pistachio available on the market. It is typically used in high end confectionery and baked goods, ice cream fillings and especially, traditional baklava.
Gaziantep pistachio kernel – Boz: Harvested between late July andearly August, this product delivers a strong aroma and flavour. It is typically used in baklava and ice cream recipes, pairs exceptionally well with chocolate and is excellent for Turkish delight varieties that feature pistachio.
Gaziantep pistachio kernel – Meverdi: Harvested up to mid-August, these pistachios feature a grey, nearly white exterior and are super bright green on the inside. Many chefs and cooks prefer them for desserts, confectionery and baked goods, Turkish delight and baklava.
Roasted Gaziantep pistachio in shell – These top-of-the-line pistachios are sourced from only the best purveyors in the Gaziantep region. They are roasted, lightly salted and brimming with flavour. The weather and region provide the ideal conditions in which to harvest pistachios at their ripest. These Turkish pistachios have a taste that is unlike others on the market.
Roasted Turkish Hazelnut Kernels - Black Sea region (Giresun): These Turkish Roasted Hazelnuts are can be added to your porridge or muesli for breakfast or enjoyed as a simple and nutritious snack. They contain absolutely no additives and their toasty flavour and superb crunch are enhanced by the roasting process. Roasted hazelnuts add a creamy richness and depth to recipes, both sweet and savoury. Typical applications include desserts, pastries, baking and reselling (retail).
Retailers
Ideal for specialist delicatessens, nut retailers and fine food outlets, Warehouse Deals's pistachios and hazelnuts are premium quality nuts that deserve pride of place in store. Offer taste tests so your customers can experience the difference for themselves.
Foodservice
When your dishes must be the absolute best they can be to satisfy your discerning customers, then it has to be Warehouse Deals for pistachios and hazelnuts. The company can supply 20kg bulk quantities for food manufacturers, cafés, restaurants, bakeries, dessert bars and vegetarian and vegan foodservice businesses.
To discuss your requirements or to place an order, contact Warehouse Deals today.