Wood Lane Relaxation Beverages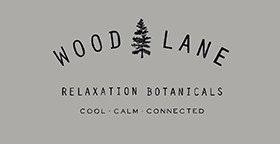 Service Area Australia Wide
Wood Lane Relaxation Beverages
Cool | Calm | Connected
Wood Lane Beverages' new range of Relaxation Botanicals are a premium drinking experience inspired by the desire to hold onto the essence of relaxation.
The Drink
Relaxing botanicals are fused with sophisticated yet playful Australian flavours, creating a range of premium drinks with no added sugar. This unique range includes:
Blueberry & Native Finger Lime
Lemon Myrtle & Murray Rock Salt
Pomegranate & Davidson Plum
Each variety contains 4 natural botanical extracts know for their relaxation qualities: green tea, lemon balm, passionflower and linden flower.
Wood Lane's original flavour profile, Blueberry & Native Finger Lime, was recognised as a finalist for "Beverage of the Year " at the 2017 Food & Beverage Industry Awards.
Food Service & Retail
With the emerging trend for premium non-alcoholic drinks, Wood Lane's Relaxation Botanicals provide the health conscious consumer a sophisticated drinking experience, servicing the gap between alcohol and traditional soft drinks.
Wood Lane would love to introduce the range to Australia's favourite cafes, restaurants, bars, special event venues and gourmet grocers.
Let your customers enjoy the Wood Lane experience.
---
More information about Wood Lane Relaxation Beverages
The art of mindful drinking
As a society, we are thinking more about our lifestyle and wellness routines than ever before and this considered approach has trickled over into our drinking habits. It's a movement, which in recent years has been given a name: Mindful Drinking. Click here
Interview - Lexie Stewart - Wood Lane Relaxation Beverages
"If only that relaxation experience could be bottled." Well, your wish is Wood Lane's command. This intriguing new beverage is the antidote for frazzled nerves on a frantic day. Promising a natural way to calm the mind while enjoying the refreshing flavour, Wood Lane is versatile and exciting. We spoke with Co-Founder Lexie Stewart about how this new product is delighting all who try it. Click here