Business Award Winner - Bondi Chai - Wholesale Chai Latte Suppliers
Have you heard about the couple that sold ice to the eskimos? Well, the success story continues for Bondi Chai, Australia's chai brand that sells chai to India – and many other countries around the world!
The company was recently announced the Telstra New South Wales Micro-Business Award Winner for 2014. Co-founders Melissa Edyvean and partner Martin Buggy proudly accepted the award, also naming Jill Sutherland and Karen McPherson as instrumental in the brand's ongoing success.
At the podium, Melissa and Martin beamed from ear to ear, evidently still incredulous that they had set out to build a business that would allow them to "sell product while we slept" and to live anywhere in Australia that they chose to live.
In 2000, the couple discovered chai in the U.S. and wanted to be a part of bringing it to Australia. At the time, they were living in Tasmania but have since moved to "Paradise", as Martin puts it … also known as Port Stephens, New South Wales.
With backgrounds in marketing, Martin and Melissa designed the look and feel of the brand but by their own admission, had zero knowledge of the food business. They soon discovered it was incredibly competitive and before long, they sought and found experts who could help with manufacturing, packaging, warehousing and distributing globally. What they wanted most of all was to create an iconic brand that could compete in the world market.
What was especially challenging was the need to educate consumers, who hadn't heard of chai at all, and get them to try not only this new brand, but this unfamiliar beverage.
Today, Martin and Melissa work from home, which can be anywhere in Australia as long as it has a phone and internet connection. "Thanks to Telstra (the awards' sponsor)," Martin laughed, "we can do just that!"
Bondi Chai was established as a strong foodservice business and then was moved into major retailers including Coles and Woolworths, followed by international expansion. The business is almost entirely outsourced, allowing Melissa and Martin the freedom to travel the world, introducing more lucky consumers to the delights of their Aussie brand of chai. From sales of 17 kilograms in the company's first month, a Bondi Chai is now sold every three seconds somewhere in the world.
Fine Food Wholesalers would like to congratulate Bondi Chai and wish them every success for the finals to be held in August.
---
Contact details for Bondi Chai
Visit Website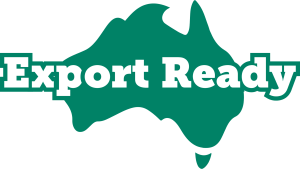 ---