More Awards for Bondi Chai - Chai Latte Base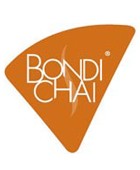 Bondi Chai have done it again and taken out another award! It's possibly their greatest recognition to date. Last week, Bondi Chai was named the 2015 Food & Beverage Company of the Year in the Asia Pacific Stevie Awards.
If you've not heard of these awards before, it might suffice to say that the likes of Jetstar, Harvey Norman, Amcor and DHL have all been recipients. Corporate individuals Alan Joyce (Qantas CEO) and David Thodey (Telstra CEO) have also received Stevie Awards.
A little background info about the Asia Pacific Stevies:
They are an extension of the original 'Stevies', founded in the US in 2002 and now considered the "premier international business awards program".
The 2015 cohort was made up of more than 400 entries from 22 nations around the Asia Pacific region. Entrant countries included Japan, Korea, Indonesia, China, New Zealand, Singapore and of course, Australia.
A journalist once described the Stevies as "the business Oscars". And in fact, Bondi Chai will be receiving a gold statuette that actually resembles one of the famous Oscar trophies which, incidentally, are made by the same company that makes the Oscars!
The Stevies are judged by a panel of more than 60 company executives from across the world.
Bondi Chai will very excitedly attend the awards ceremony in Shanghai to receive their 'Gold Oscar' on 5th June. They are understandably very pleased with their efforts and their product but humbly attribute their success to retailers and foodservice businesses that choose their product to sell and serve to customers.
As it happens, Bondi Chai are celebrating their auspicious 10th birthday this year! We at Fine Food Wholesalers would like to congratulate them on a fine product, spectacular marketing and continued success and wish them even more for the future.
---
Contact details for Bondi Chai
---