How To Cook with Beef Jerky - JEEERKS Beef Jerky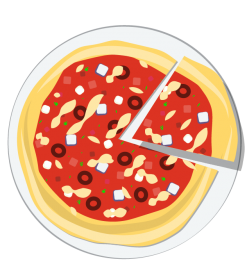 JEEERKS DOES PIZZA
Everyone loves pizza. Why not make it even more special by adding JEEERKS Beef Jerky range to your favourite pizza topping - you won't be disappointed. Keep it simple, with just a handful of ingredients.
JEEERKS Beef Jerky (soft or hard)
Pizza base sauce
Three cheese mix – mozzarella, tasty and any or your choice we recommend feta
Tomatoes
Eggplant
Olives
Oregano
Pre-heat oven 180ºC. Add to base pizza sauce, JEEERKS jerky, cheese, tomotoes, eggplant, olives, oregano cook for 20 minutes until golden brown. Top with sour cream to serve.
---
Contact details for JEEERKS Beef Jerky
---