Interview - Alfies Food Co - Sam Kagan
Alfie's Food Co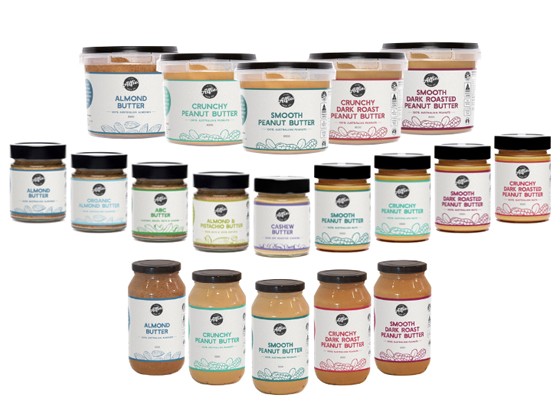 More Images
We've come a long way since the days of peanut butter in two varieties – smooth and crunchy. We spoke with Sam Kagan, Managing Director of Alfie's Food Co about his company's outstanding range of all-natural nut butters. It turns out they're really good for you and quite gourmet!
FFW: How did Alfie's Food Co come about?
ALFIE'S FOOD CO: I've always been in love with food and the way it brightens people's days. I felt if I was going to set up a business, it would need to reflect strong ethics and high-quality products.
Everything is all natural and we're doing our best to be a long-term company that will provide only the best quality pantry items for years to come.
FFW: What product/s do you offer?
ALFIE'S FOOD CO: Almond, Peanut, Dark Roasted Peanut, Pistachio, Organic Almond, Cashew & Almond, Brazil and Cashew.
FFW: What are the health benefits of nut butters?
ALFIE'S FOOD CO: Heart-healthy fats stabilise blood sugar and insulin. High protein is great for energy and feeling full after eating. Antioxidants help protect against colon cancer, keep cholesterol at bay, prevent type 2 diabetes. Magnesium is great for, bones, muscles and blood pressure, to name a few.
FFW: What are the healthy virtues that your wholesale nut butters meet for consumers?
ALFIE'S FOOD CO: Gluten free, sugar free, sugar free, vegan, vegetarian, kosher and low FODMAP.
FFW: Do you use local ingredients wherever possible?
ALFIE'S FOOD CO: 100%! If we can, we do.
FFW: Do you offer any organic varieties?
ALFIE'S FOOD CO: Organic Almond Butter 250g jar. We're looking for more organic versions as time goes on, i.e. organic peanut butter.
FFW: Will you be adding new flavour variants?
ALFIE'S FOOD CO: Yes, we're always looking for more varieties such as a healthy chocolate hazelnut butter option, organic peanut butter varieties, maybe coconut infused flavours and a hazelnut/cashew blend.
FFW: What is the best thing about Alfie's Food Co, that stands you apart from other nut butter products?
ALFIE'S FOOD CO: All products are 100% natural. We are a boutique distributor alongside nut butter manufacturers, finding many synergies that set us apart from our rivals.
FFW: Can the nut butters be used in recipes as well?
ALFIE'S FOOD CO: Smoothies – mixed with fruits, yoghurt and muesli; cookies – peanut butter flavoured; toast and peanut butter, slathered generously; nut butter baked brownies; nut butter infused muffins and cupcakes; satay sauces and dressings.
FFW: What kinds of retailers stock your nut butters?
ALFIE'S FOOD CO: We're currently in butchers, gourmet greengrocers, IGAs and FoodWorks, milk bars, health food stores, cafes and delis.
FFW: What kinds of cafes and other hospitality businesses are offering it to their customers?
ALFIE'S FOOD CO: Cafes purchase from us in bulk varieties to bake with and also to use in breakfast bowls and smoothies. We would love to sell inside Airbnb and hotels/guest accommodations.
FFW: How can retailers get really smart about promoting Alfie's Food Co to their customers?
ALFIE'S FOOD CO: Offer taste tests in store, give them a great shelf height and position (eye level), also use off location purchase points such as outside the nut butter aisle. Promote Alfie's on their social media platforms.
FFW: How do you help retailers promote your products to customers?
ALFIE'S FOOD CO: We can help with free samples to offer as instore tastings and at markets, and we also offer shelf wobblers.
FFW: Who would be a dream brand ambassador for Alfie's Food Co?
ALFIE'S FOOD CO: Is there any better salesman/icon than George Clooney? If we chose an Australian, it would be Erica Bana, what a star.
FFW: Have you noticed and admired other small boutique food or beverage brands doing good things? Would you like to name some here?
ALFIE'S FOOD CO: Herring By Herschel, boutique herrings using traditional European styles; Chai Walli for their original chai flavours, loved in India, made in Sydney; Crunch Preserves, a fabulous preserves, sauces and relishes firm from Margaret River; Ted & Mems who make an incredible muesli/granola and snack range; Vasse Valley's Australian made and grown hemp products;
Annie's no preservatives fruit straps and jerky from NZ; and Chia Sisters, wonderful chia based drinks from NQ.
FFW: With nut butters becoming increasingly popular, it's time you explored Alfie's Food Co and their range of scrumptious nut butters. To find out more or to place an order, get in touch today.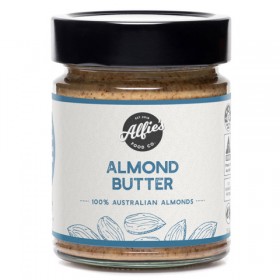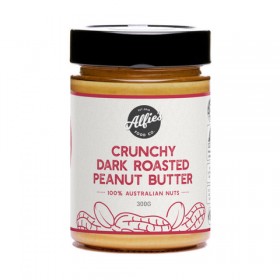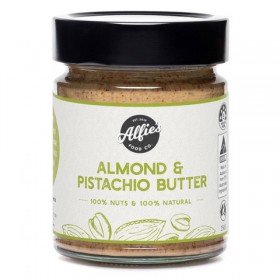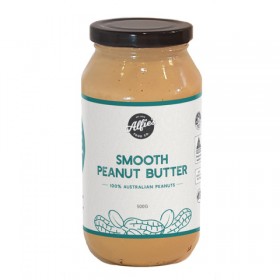 ---
Contact details for Alfie's Food Co
---