Interview - Angela Bell - Baylies of Strathalbyn
Baylies Epicurean Delights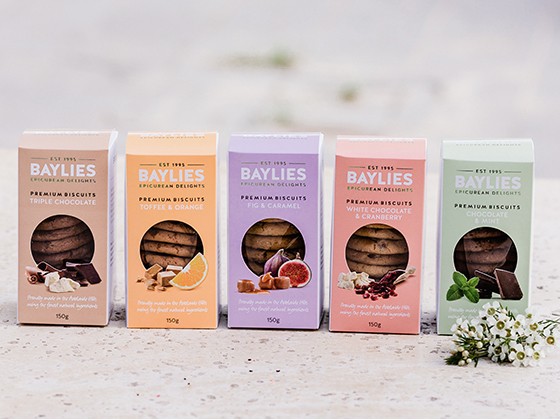 More Images
Baylies of Strathalbyn is a supplier of biscuits, cakes, puddings and crackers. Located in rural South Australia, they are surrounded by quality food purveyors of all types and fit perfectly with the standard of foods produced in the area.
We enjoyed chatting with Angela Bell, Sales Manager and bring you this interesting collection of tidbits.
FFW: We imagine life must be pretty idyllic where you're located, not to mention inspiring, being surrounded by other producers?
BAYLIES: Baylie's now runs its operation from Woodside just down the road from Melbas Chocolates and Woodside Cheese Wrights so there is always someone to talk to and bounce ideas from.
FFW: Baylies of Strathalbyn is a member of Food Adelaide; what are the objectives of the network?
BAYLIES: To promote South Australian food and the people who produce it. Being a member of Food Adelaide enables Baylies to network with other food producers; Food Adelaide keeps you informed about what is going on in the food business around Australia.
FFW: How did your business grow from being a cottage kitchen enterprise to the well-known and very reputable company it is today?
BAYLIES: It's taken a lot of hard work; we have grown every year and some years are bigger than others. In 2004 we had outgrown our small kitchen in Strathalbyn and moved the business to Woodside to a purpose built factory; this has allowed us to take the business forward.
FFW: What kinds of businesses purchase your products?
BAYLIES: Gift basket companies, Foodland and IGA supermarkets, cafes, food specialty shops, corporate companies, hotels, wine bars, restaurants and cinemas. We also contract manufacture for other companies.
FFW: Your produce range is quite diverse and includes Christmas cakes and puddings, shortbread, praline, conserves, biscuits, tarts, Lavash and crackers. What would you say is the common thread that weaves through your range?
BAYLIES: Baylies produce food which can be used as a gift, taken to a dinner party, afternoon tea, or just as a treat for yourself.
FFW: Obviously all your products are created to a high standard, but in terms of customer favourites, which three products would you say are the all-stars in your range?
BAYLIES: Christmas puddings is such a big seller; we make a lighter textured pudding with over 50% fruit and plenty of brandy, great for our Australian climate. Lavash flatbread has just gone from strength to strength since we launched the range in 2008, and of course our Lemon Tarts which we only sell in South Australia.
FFW: Do corporate clients order from you?
BAYLIES: Yes we do sell to the corporate customer, mainly at Christmas for staff or customer gifts, and sometimes during the year as a thank you gift for clients. Occasionally we do get asked to supply products for corporate events.
FFW: Which items in your range do you produce for foodservice?
BAYLIES: Panforte in a 1.6 kg round which is cut up into 32 pieces, our sweet Biscuits, Lavash, Crackers, Tart Shells, Lemon Tarts, Almond Tarts, Salted Caramel Tarts and Melting Moments.
FFW: Do any stores sell your products for tourists to take back home to their countries?
BAYLIES: Our products are sold in visitor centres in South Australia; the products which they take are our Pralines, Biscuits, Lavash and Shortbread.
FFW: What would you say are your signature products?
BAYLIES: Our signature products are the Panforte, Christmas Cakes, Christmas Puddings and Lavash.
FFW: Does your region inspire you to create certain products?
BAYLIES: Not really; we marry our products to other local businesses. For instance, you will find our crackers and Lavash in every good winery, cheese producer and tourist destination. Wherever possible we use locally produced ingredients in our products, such as flour, honey, eggs and seasonal fruit.
FFW: What are some stand-out virtues of Baylies of Strathalbyn that you like to convey to customers and consumers?
BAYLIES: Baylies sells its products on quality; we use the best available natural ingredients and make good wholesome food which is well presented and a joy to eat.
FFW: Are there any exciting new developments that you can tell us about?
BAYLIES: We now have a Facebook page which can be accessed through our web page, which gives details of new and existing products.
Companies that inject a good measure of pride and regional expertise into their products will always do well and customers can always count on consistency of quality. For fine foods that will perfectly complement a festive table or entertaining platter, or that will simply delight customers who purchase for themselves, give Baylies of Strathalbyn a call.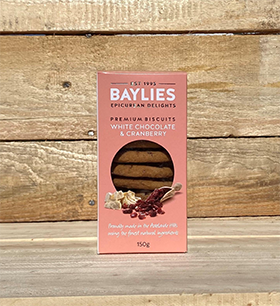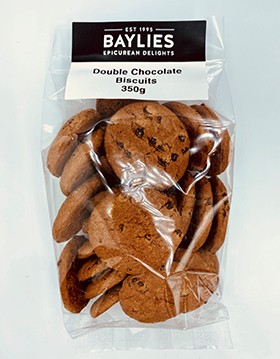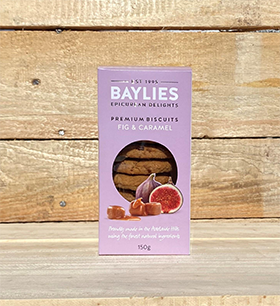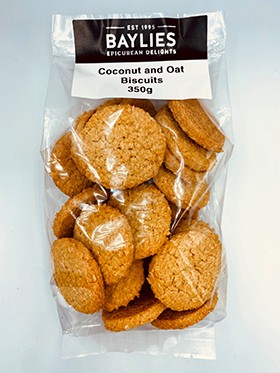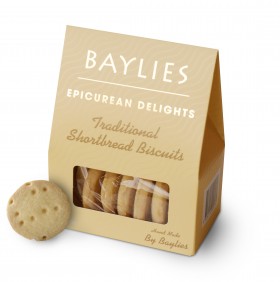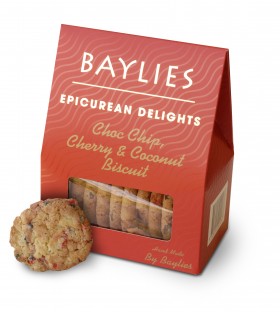 ---
Contact details for Baylies Epicurean Delights
---