Interview - Girodi Cakes
Girodi Cakes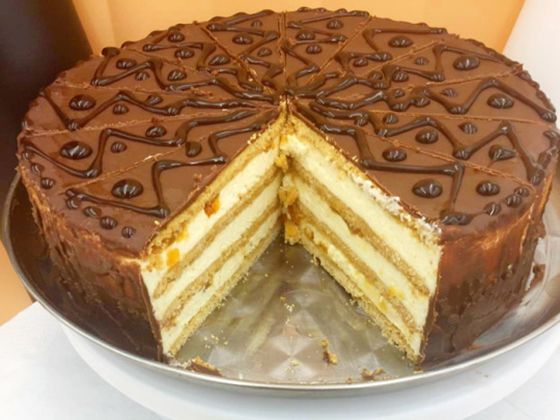 More Images
If you're looking for a fresh, new array of wholesale cakes to sell or serve in your business, we'd like you to meet Girodi Cakes, who bring the taste of German and Hungarian sweets to Melbourne.
FFW: What can you tell us about the business of Girodi Cakes?
GIRODI CAKES: Girodi Cakes is proudly an Australian owned, family business.
FFW: What do you offer to customers?
GIRODI CAKES: Our cakes are baked on our premises, using the best quality ingredients, based on old family recipes, many used by my pastry chef grandfather in his cake shop with the same name in Transylvania. Our cakes are sugar reduced, to allow the natural flavours to shine. We use healthy ingredients such as walnuts, almonds, hazelnuts, lemon, fruit, dark chocolate, semolina and honey. Our cakes are unique in Melbourne, bringing the flavours of the Austro-Hungarian Empire and current Central Europe (German and Hungarian).
FFW: Do you offer any gluten free products?
GIRODI CAKES: Yes. Our Esterhazy Hungarian Walnut Cake is gluten free. On request, we can provide gluten free versions of other cakes too.
FFW: Do you try to use local ingredients where possible?
GIRODI CAKES: Yes, we use local ingredients.
FFW: What are the benefits of a café, restaurant or caterer purchasing ready-made cakes, slices, cheesecakes, puddings and other desserts from Girodi Cakes?
GIRODI CAKES: As our cakes are unique, they can add exciting new flavours to your existing typical café shop desserts. Some of our cakes have long shelf life, such as the Engadini Swiss Walnut Pie and the Ishler. Our cakes are also can be frozen.
FFW: What sort of feedback do you receive from retailers, hospitality businesses and end consumers regarding your products and services?
GIRODI CAKES: We are a new business, looking at expanding into the wholesale market. Our walk-in costumers give us very positive feedback.
FFW: What virtues does Girodi Cakes boast by way of illustrating the company's high standards of product and customer service?
GIRODI CAKES: We are operating under the Victorian Food Licence and registration, following strict food safety program. The baker and owner of the business is Melbourne trained, with overseas experience.
FFW: Aside from cafes and restaurants, what other foodservice businesses are buying their biscuits and cakes from Girodi Cakes?
GIRODI CAKES: We are currently expanding our business in the wholesale market.
FFW: Are your products supplied frozen or chilled?
GIRODI CAKES: Our products are supplied chilled.
FFW: What is their shelf life?
GIRODI CAKES: We do not use preservatives, additives or flavour enhancers. The shelf life of our cakes varies. Our biscuit Ishler has a shelf life of 2-3 weeks if kept in an airtight container, the Engadini has a shelf life of 1 week. Some cakes, if chilled, have a shelf life of 3 days, but frozen can be kept for longer. We can provide information on individual cakes when requested.
FFW: How wide is your delivery area?
GIRODI CAKES: We would be able to deliver Melbourne wide, with the right delivery service.
FFW: How do you make doing business with you easy for your clients?
GIRODI CAKES: We can meet and provide free samples to businesses interested in our products in Melbourne. We can provide low minimum orders if the delivery fee is paid by the business ordering our products. Mixed orders are accepted.
We are happy to adjust our products' size and form upon request and we are flexible and happy to discuss individual requests. We do not use plastic packaging. We try to be as sustainable as possible, with minimal wastage.
FFW: Be sure to trial Girodi Cakes' unique wholesale cakes for a new point of difference in your business. Get in touch today.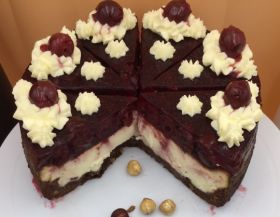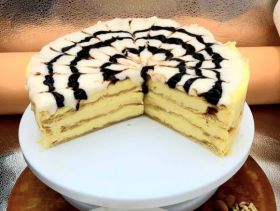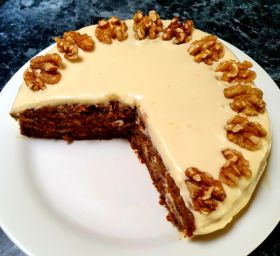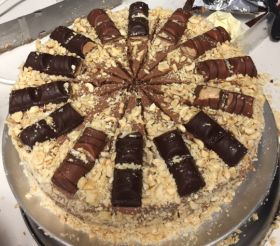 ---
Contact details for Girodi Cakes
---