Posh Foods
Posh Foods
More Images
A food cabinet brimming with enticing, fresh, attractive goodies can be a real money-spinner. At Posh Foods, the food has to not only taste exceptional but must also look incredible! After all, we eat with our eyes before we even smell or taste a food. Here, we tell you more about Posh Foods' range and give you a little more insight into the brand and the foods themselves.
Established for more than 30 years.
Supplies large and small outlets including tiny specialist delis through to David Jones food hall.
Posh's philosophy is that food should be visually attractive and should taste as if it has come from a home kitchen.
Posh Foods also emphasises the high standard of service they offer.
Many customers have remained with Posh Foods for longer than 30 years.
Sweet and savoury products are available.
HACCP accredited.
Plenty of options to choose from for snacks, tea time, meals and entertaining.
All freshly prepared using home style ingredients.
The range
Pastries – Pumpkin & Ricotta Tart; Spinach & Fetta Roll; Mango & Chicken Penne Filo; Leek & Cheese Tart; Antipasto Tart; Pumpkin & Sweet Chilli Risotto Filo; Tandoori Chicken Puff; Cajun Chicken Filo; Spinach & Fetta Filo; Chicken & Mushroom Filo; Moroccan Roll; Pumpkin & Ricotta Roll.
Frittatas – Mediterranean Baby Frittata; Capsicum & Fetta Baby Frittata; Pumpkin & Rosemary Wheel Frittata; Roast Vegetable Wheel Frittata; Smoked Salmon Baby Frittata; Spinach & Cheese Wheel Frittata; Mediterranean Large Frittata; Goat Cheese & Capsicum Large Frittata.
Rissoles – Scotch Egg; Tuna Patty Rissole; Spicy Vegetable Rissole; Salmon & Dill Rissole; Smoked Salmon Rissole; Risotto Ball; Meat & Vegetable Rissole; Chilli Noodle Rissole.
Pates & Terrines – Orange Liqueur Pate; Bacon & Mushroom Pate; Duck & Cracked Peppercorn Pate; Pistachio Pate; Campagne Terrine; Pistachio Terrine; Duck & Orange Pate; Duck & Green Peppercorn Pate; Pate Defoie; Brandy Pate; Cracked Black Peppercorn Pate; Duck & Limoncello Pate.
Biscuits – Chocolate Chip; Melting Moments; Nutty Biscuit; Passion Moments.
Lasagne – Beef; Chicken & Sun-dried Tomato; Pumpkin & Pesto.
Other – Zucchini & Bacon Muffin; Spinach & Fetta Muffin; Spinach & Ricotta Pie; Zucchini & Bacon Slice; Yaya's Style Spanakopita Pie; Green Peppercorn Meatloaf; Seafood & Avocado Mousse; Smoked Salmon Mousse.
Retailers
Posh Foods' wholesale gourmet foods make it easy to catch your customers' eye and tempt their tastebuds. With strong visual appeal, they help create compelling displays so your customers can take these delicious goodies home to enjoy.
Foodservice
Posh Foods does the hard work for you; simply heat and serve with your choice of accompaniments such as salad, vegetables, chutney or other condiments.
Speak to Posh Foods today about enhancing your range with home style foods that look fantastic on your menu as well as in your display cabinets.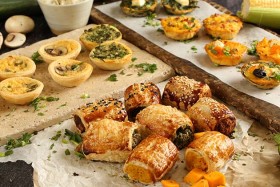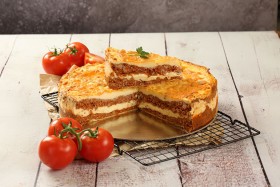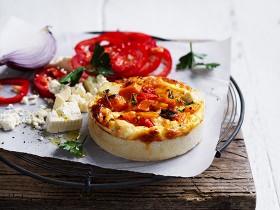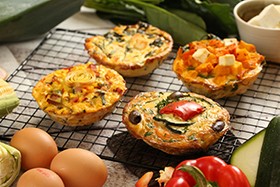 ---
Contact details for Posh Foods
---