Wholesale Breakfast Food Suppliers
An Australian directory of breakfast food suppliers, breakfast packs distributors and wholesalers. If you are offering foodservice breakfast options or retailing breakfast products in your store, then we have loads of ideas that can contribute wonderfully to your bottom line. Browse the Fine Food Wholesalers listings and select from wholesale muesli, including Macadamia, Bircher and Gluten Free Muesli through to Breakfast Bars, Waffles and full Breakfast Packs.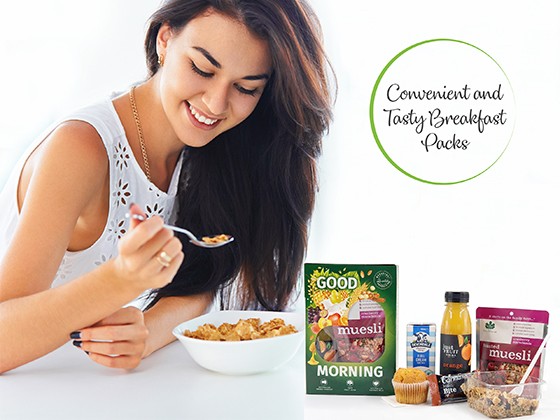 Lepack Breakfast Packs provide the ultimate in convenience for guests in resorts, clubs, hotels, accommodation venues and even for tour groups and professional event planners. Purchasing wholesale breakfast packs means you don't have to pay staff – who may or may not be experienced in food preparation – to cater breakfasts for guests.