Change Chai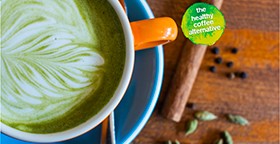 More Images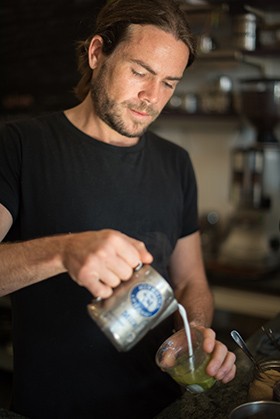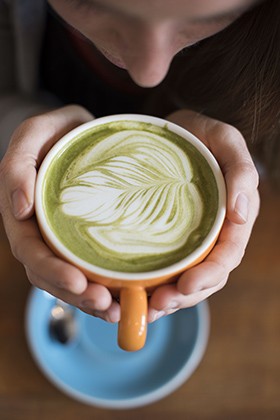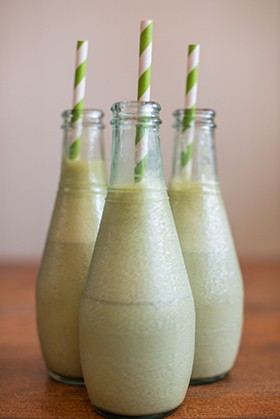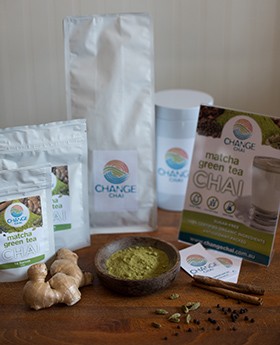 Change Chai
Beautiful Chai Beverages
Change Chai sell chai products that offer a genuine healthy cafe beverage alternative. Created by Al Schuback as a way to improve his own wellbeing, the company offers seven unique chai blends that appeal to a variety of tastes and offer a healthy choice for wellness. Their beverages are designed to offer an authentic alternative to coffee and sugary chai drinks along that are 100% organic, vegan and dairy free. Their blends contain powerful spices that boost metabolism, support the immune system, clear the mind, mitigate physical and mental stress and detox the body, all while tasting fabulous and providing a moment in the day to sit, reflect and recharge.
100% organic
Sugar free
Additive free
Dairy free
Gluten free
Vegan
Great health benefits
Enjoy any time of day
Made with dairy milk or nut mylks as desired
How to make
Simply add a flat teaspoon of any of the blends to a tablespoon of hot or boiling water to dissolve. Fill cup with steamed milk or mylk and garnish as desired.
The range
Indian Spice Chai
Enjoy a unique, spicy twist on a classic with Change Chai's Indian Spice Chai. It's the healthiest traditional Indian chai they could make and boasts all the familiar flavours of cloves, cinnamon and cardamom, without the big sugar hit of other over-sweetened chai products. It's organic, sugar-free and non-processed. Ingredients: black tea, cardamom, ginger, black pepper and cinnamon. Available in 35g, 70g and 140g packs.
Pure Matcha
100% premium Japanese organic matcha, it contains 146 times the antioxidants of regular green tea. Change Chai brings you the cleanest, smoothest, tastiest, greatest-value matcha on the market. Available in 30g, 60g and 500g packs.
Rooibos Turmeric Chai
You'll find the best of India and Africa in this blend, a wonderfully healthy chai that will tick all the boxes for you. Not only is it organic, it's bursting with antioxidants and bioavailable turmeric, plus it's caffeine free, sugar free, dairy free and vegan. The flavour is described as 'caramel meets spice'. Ingredients: rooibos tea, turmeric, cardamom, ginger, black pepper and cinnamon. Available in 35g, 70g and 140g packs.
Tulsi Turmeric Chai
In India, almost everyone takes two herbs daily: tulsi and turmeric. Each of these powerhouses heals just about everything. Change Chai have fused these proven medicinal herbs into one outstanding organic chai blend that tastes fantastic and helps you feel incredible. It fights diabetes by regulating your body's blood sugar and delivers anti-inflammatory and mental health benefits. Ingredients: tulsi tea (holy basil), turmeric, cardamom, ginger, black pepper and cinnamon. Available in 35g, 70g and 140g packs.
Matcha Chai
Enjoy a cleaner wake-up phase to your day. Matcha helps you get going like coffee does, but without the jitters that coffee can cause. The amino acid, L-theanine in matcha is what's behind the mellow buzz and, combined with the caffeine in it, tones down the shaky sensations and replaces them with focus and alertness. Ingredients: matcha, cardamom, ginger, cinnamon and black pepper. Available in 35g, 70g and 140g packs.
Golden Turmeric Chai
With its vibrant golden colour and its smooth, mellow spices, Golden Turmeric Chai will put an instant smile on your face. Turmeric's anti-inflammatory properties are well-known and the addition of black pepper is to ensure it can be easily absorbed by the body. Caffeine free and full-flavoured, it will replace your morning coffee without you feeling like you're missing out. Ingredients: turmeric, cardamom, ginger, cinnamon and black pepper. Available in 35g, 70g and 140g packs.
Beetroot Cacao Chai
Sip on an antioxidant-packed Beetroot Cacao Chai and enjoy the detoxing benefits of beetroot. It also supports physical and mental recovery and helps to increase circulation. The chocolatey flavour and guilt-free ingredients will have you looking for this one every single day. Ingredients: beetroot, cacao, cardamom, cinnamon and black pepper. Available in 35g, 70g and 140g packs.
Retailers
Stock Change Chai to offer your customers a healthy, easy-to-make beverage that is 100% delicious and healthy without all the nasty additives. Set up a tasting stand so your customers can experience the flavours for themselves. Add to gift packs, merchandise alongside tea wares or other complementary products.
Foodservice
There's no end to the ways you can serve Change Chai products in your café or restaurant. Create chai spiced popsicles for summer desserts; add to pumpkin soup; churn a batch of chai ice cream; whip up a matcha smoothie bowl; boost your smoothies and milkshakes with antioxidants; add a spoonful to freshly squeezed juices; use in baking recipes; and add Change Chai's four beverage blends to your drinks menu. As a premium product, Change Chai offers a premium price point with lower preparation costs than a normal cup of coffee.
Surprise and delight your customers, whether vegan, vegetarian or omnivore, with beautiful chai beverages any time of day, all year round. To find out more or to place an order, contact Change Chai today.