enerGi Bio Bars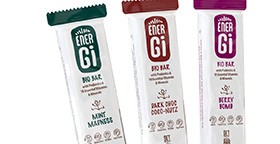 More Images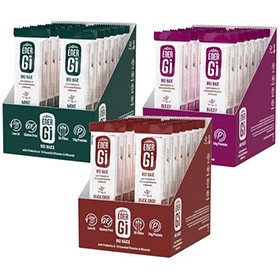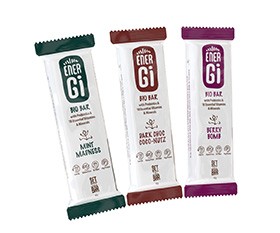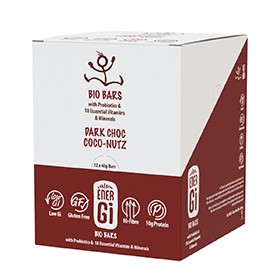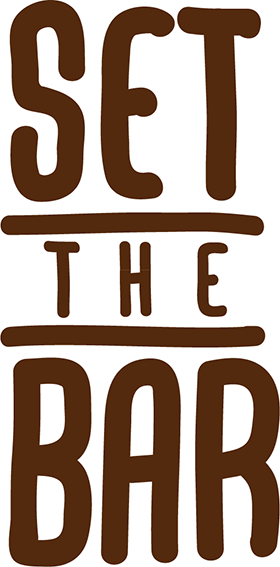 Service Area Available Australia Wide
enerGi Bio Bars
Low GI between-meals snack bar
Between-meals snacks can be a problem for those trying to watch their weight or improve their wellbeing – we are all busy and it can be difficult to eat well whilst on the run. It can be hard to find a snack suitable for a low GI eating plan. enerGi Bio Bars make it easy.
All ingredients are selected to help you maintain a low GI lifestyle; whether you want to stick to your ideal weight or just care about feeling good. enerGi Bio Bars contain probiotics, 18 essential vitamins & minerals, are gluten free, high in protein and fibre, and contain no artificial sweeteners. They are certified Low GI and now come in three delicious flavours - Dark Choc Coco-Nutz, Berry Bomb, and Mint Madness.
Our vision at Set The Bar is to offer healthy and safe snacks that you can enjoy on your weight loss and wellness journey. enerGi Bio Bars help you to make healthy choices for yourself at all times. Life can be 24/7. Our snack bar is designed with your optimum health in mind. Go-to convenience, with a commitment to a low GI lifestyle and sustained energy.
Eat well. Keep healthy. Enjoy.
Suitable for those with Type 2 diabetes and pre-diabetes
All the ingredients in enerGi Bio Bars are selected for their Low Glycemic Index (GI), and the bars have been university tested and certified Low GI. enerGi Bio Bars help to maintain balanced blood sugar levels, and are a safe and healthy snack option for people who have Type 2 diabetes or pre-diabetes.
Look at all the wonderful benefits to be enjoyed by eating one of these scrumptious bars:
Diabetic-friendly
Low Glycemic Index
15 billion CFU of probiotics
18 essential vitamins and minerals
High protein
Gluten free
Maintain balanced sugar levels
Cut cravings
Stay full for longer
Sustained energy
Retailers
enerGi Bio Bars are ideally suited to health food stores, pharmacies, gyms, cafes and juice bars. Position at point of sale for those important impulse purchases, especially for hungry customers on the run who are looking for something to satisfy the tummy grumbles. It is also ideal for convenience stores, petrol stations, newsagents, snack bars and kiosks; an unexpected treat for those looking for an alternative to sugar-laden chocolate bars and lollies.
To discuss your requirements or to place an order, contact Set The Bar about enerGi Bio Bars today using the form.
---
More information about enerGi Bio Bars
Interview - Sascha & Adam Jones - Set The Bar
What do you have in store to offer your customers who are either Type 2 Diabetics or who are simply looking for a snack that can stave off hunger, is wonderfully nutritious and totally portable? As we learned from Sascha Jones + Adam Jones, Co-Founders of Set The Bar Pty Ltd, their enerGi Bio Bars tick all the boxes. Click here