Gold Medal Snackfoods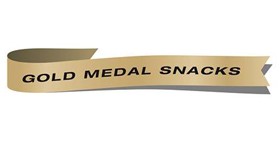 Gold Medal Snackfoods
Pork Kurls & Pork Krackles
The great low-carb, high protein snack
Gold Medal Snackfoods has been a part of the Australian food industry for over 30 years, having opened in 1982. It began as a one-man operation and grew into a small family company and today, continues to deliver new innovations to the snack food market.
Using the most modern manufacturing facilities and the latest technology in snack food processing and packaging, the company produces a range of quality snack foods that are second to none. Having long been a trustworthy and reliable supplier to the grocery and other retail sectors, Gold Medal Snackfoods looks forward to staying at the forefront of the market into the future.
Pork Kurls
Introducing the newest product in the Gold Medal Snackfoods range - Pork Kurls! They are made of natural pork rind from Gold Medal Snackfoods' trusty supplier in the USA then processed here to create a delicious and irresistible crunchy snack. This pork crackling, also known as 'pork scratchings', is the closest thing to what you get from a traditional Sunday roast. Like their other products, these snacks are low in carbohydrates, high in protein and low in trans fat. We love this new product and we are sure you will too! Ingredients: Pork Rind, Vegetable Oil, Salt.
Pork Krackles
Pork Krackles are made out of natural pork rind which is puffed and flavoured to create a delicious and irresistible snack. They contain low carbohydrates, are rich in protein, contain less than 2.2g saturated fat and have less than 1g trans fatty acids. Ingredients:Pork Rind (76%), Vegetable Oil, Salt, Hydrolysed Soy Proteins, Tapioca Starch, Yeast Extract, Flavour Enhancer (621), Anticaking Agent (504, 551, and 341), Food Acid (262), Colour (150c), Herbs and Spices, Vegetable Powders, Flavour. Allergen: Contains Soybean or Soybean products.
Retailers
Pork Krackles and Kurls can be enjoyed with a cold beer or cider and are suitable for all ages. Position in your snack food aisle or alongside companion products such as beverages, nuts and chips, or outdoor entertaining items.
Foodservice
Consider using crushed or crumbled Pork Krackles or Kurls as a garnish, or serve as a bar snack. Their irresistible crunch and wonderful savoury flavour make them popular with all who try them.
To discuss your requirements or to place an order, contact Gold Medal Snackfoods today.
---
More information about Gold Medal Snackfoods
Interview - Michael Anggadi - Gold Medal Snackfoods
Snack foods represent a huge market and there is always competition to be 'different', 'tastier' and 'unique'. Gold Medal Snackfoods offers pork rind products that customers love for their flavour and irresistibly crunchy texture. We spoke with Managing Director, Michael Anggadi and got the scoop on their Pork Krackles. Click here