Kurrajong Kitchen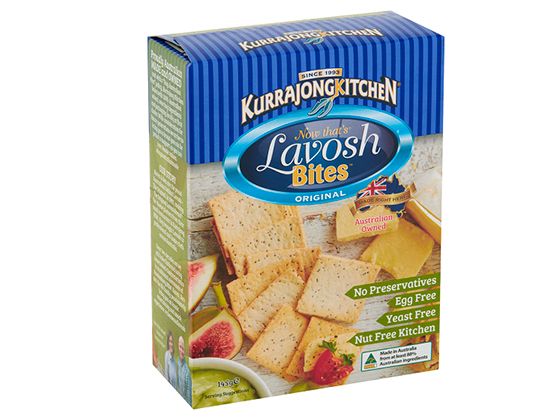 More Images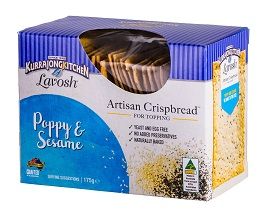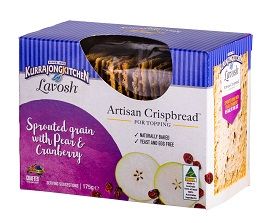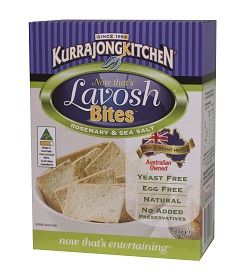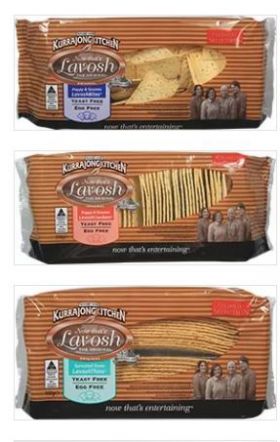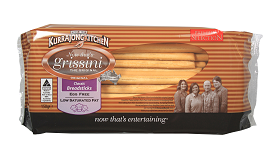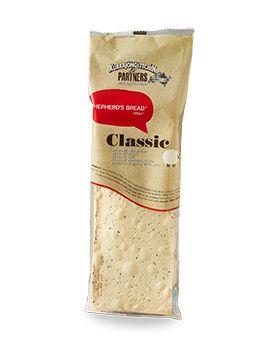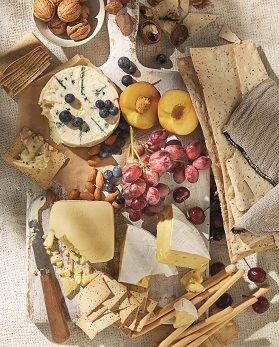 Kurrajong Kitchen
Artisan Crispbreads and Lavosh Crackers
Made in Australia
Now in its second generation, Kurrajong Kitchen has always been a family business. What started as baking lavosh to serve with cheese platters in the family's 60-seat restaurant back in 1993 is now a national enterprise. Today, more than 750,000 pieces are baked every day. The Lebsanft family taught the Australian consumer how to entertain way beyond the typical Aussie savoury crackers. The company is now a multiple award-winning business that employs 55 locals and supplies retail product as well as foodservice product to chefs and caterers.
Kosher Dairy Certified
Kosher Pareve Certified
HACCP Certified
SQF Level 3 Accreditation
Egg free
Yeast free
Australian made
What is Lavosh?
Lavosh is an Armenian unleavened flat bread. Back in the motherland, every village has its own Lavosh recipe and the Lebsanfts share theirs with fortunate Aussies here. Thanks to its compelling crispness, Lavosh is enjoyed in many different ways. It is served with dips, cheeses and salsa, as a canape, a picnic snack or a munchie. It can be crumbled and added to salads, sprinkled over soups or crushed to use as a crumb coating. It pairs perfectly with all Mediterranean cuisines including Italian, Greek and Turkish as well as Middle Eastern, Indian and even with Aussie delicacies like French onion dip, good Aussie cheeses and smallgoods.
Talk to Kurrajong Kitchen about your catering or restaurant needs.
Kurrajong Kitchen Lavosh Deli and Foodservice Range
Made to an age-old, award-winning recipe, Kurrajong Kitchen Lavosh delights consumers every day, whether for occasional snacking, every day lunches or stylish dinner parties and event catering. Baked to lock in the tantalising crispness, each Lavosh product has its own flavour profile and personality.
Kurrajong Kitchen offers a larger version for chefs to use in their own creative ways. The Lavosh and Artisan Crispbread are ideal for canapes, cheese boards, and individual antipasto platters, to serve with soups and curries or with gourmet dips.
LavoshCrackersTM Poppy & Sesame - Enjoy the savoury goodness of poppy and sesame seeds as a canape, paired with cheese, perfect for cheeseboards, antipastos and dipping platters.
LavoshBitesTM Poppy & Sesame - Perfect for dipping, & cheese platters, scatter around a dome of cream cheese sprinkled with paprika.
LavoshThinsTM Sprouted Grain - Ideal for Dipping Platters, antipasto plates and cheeseboards.
Australian Made Grissini – Great accompaniment to dress up cheese boards, pair with deli meats.
Shepherd's Bread – Perfect for breaking bread & entertaining.
Kurrajong Kitchen Retail Range
Choose something different for your cheese boards, lunches and snacks. Kurrajong Kitchen's Artisan Crispbread is a product you can be proud to serve customers and guests. Made in Australia from at least 88% Australian ingredients, these crispbreads contain no yeast or egg and are naturally baked. Visually appealing and irresistibly crisp, they are the ideal complement for cheeses, fruit pastes, dips and an infinite array of toppings.
Sprouted Grain with Pear & Cranberry – Flecked with pear and cranberry, this variety has a subtle sweetness that's different from other crispbreads on the market.
Poppy & Sesame – The perfect savoury crispbread to enjoy with cheeses, spreads, dips and cold meats.
Rosemary & Sea Salt – A perfect mix of flavour to accompany your cheese board creations.
LavoshBitesTM The Original and the best.
Retailers
Stock Kurrajong Kitchen's Lavosh and Artisan Crispbread in your supermarket, delicatessen or gourmet ingredients outlet. Position with companion products such as cheeses and dips or homewares like dip bowls, linens and cheese knives. Invite customers to taste them with various dips you're also promoting.
For more information or to place an order, contact Kurrajong Kitchen today.
Kurrajong Kitchen - Our Story
The Story of Kurrajong Kitchen, from family restaurant to a successful Australian, family owned manufacturing company.
---