Sami's Kitchen Nut Mixes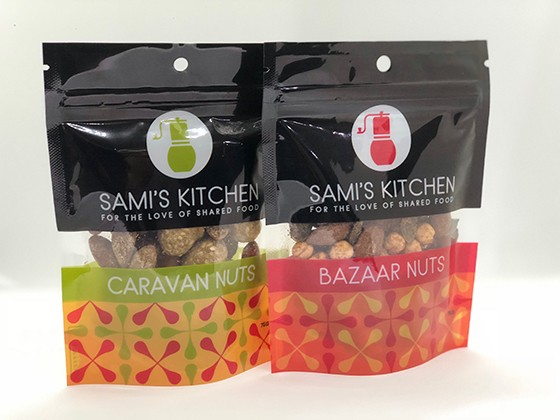 More Images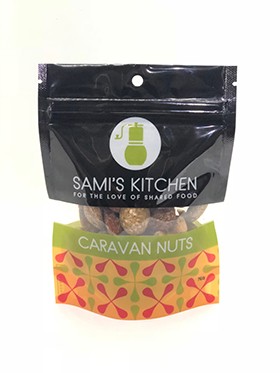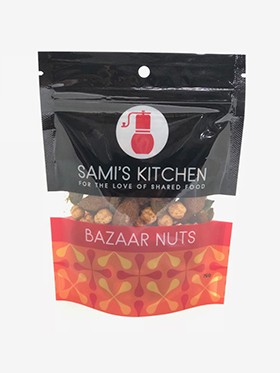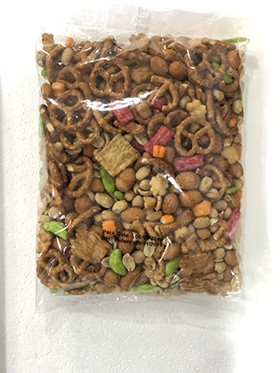 Sami's Kitchen Nut Mixes
Premium Quality Nut Mixes
When you're looking for a supplier of wholesale nuts, you want a company that can assure you of freshness. As a privately owned family business, Sami's Kitchen stands by their reputation as a supplier of premium quality food products both for retail and for foodservice.
The company proudly offers wholesale roasted nuts of various flavours and mixes and will work with customers to meet their specific requirements. Additionally, they will source or produce any Middle Eastern product or ingredient you may require.
The Sami's Kitchen nut range
Sami's Kitchen offers two delicious and addictive nut mixes, flavoured with natural ingredients to reflect authentic Middle Eastern flavours. All products are free of any artificial ingredients, preservatives, fillers, MSG and other nasties.
These nut mixes are packaged in 75g stand-up pouches sealed for freshness. They can be enjoyed straight from the pack or served in bowls at cocktail parties, barbecues or simply while relaxing. Try crushing the nuts and adding to salads, to breadcrumbs for coating or stuffing meats, or into bread mixes or on to the top of the dough before baking.
Retailers
Attractively packaged and with three interesting flavours, Sami's Kitchen nut mixes are sure to appeal to your customers looking for something a little different to the standard offerings of beer nuts, peanuts and cashews. Why not offer taste tests during busy trading times and keep retail packs close by so customers can pick them up as an impulse purchase. Positioned at point of sale, they can easily be added to the basket and taken home … or munched during the commute.
Available in quantities of 10 x 75g stand-up pouches.
Foodservice
Add a little Middle Eastern flair to your menu. Sami's Kitchen nut mixes can be used whole, crushed or even turned into paste for various culinary applications. To customise your preferred nut mixes, contact the company to discuss. Foodservice quantities are available in 5kg quantities.
Sami's Kitchen nut range are a great accompaniment to a cheese board or a glass of wine, and will really differentiate any wine bar or cafe who serves them with a coffee or a drink.
The Sami's Kitchen brand is about sharing the love of Middle Eastern cuisine with a discerning audience of gourmet cooks, foodies and chefs around the world. Experience the exotic flavours and share them with your customers. Contact our distributors Cartel & Co today to discuss your requirements.
---
More information about Sami's Kitchen Nut Mixes
Sami's Kitchen
Sami's Kitchen has been feeding eager customers for two decades, inviting them to feast upon sumptuous Middle Eastern cuisine in their renowned Sami's Cafe. Now Sami Bejjani and his wife Sonia have created a range of premium products that chefs and home cooks will be proud to use in their own kitchens. The mystic flavours of the East are easy to reproduce with the authentic products from Sami's Kitchen. Here are some clues as to why you should stock the Sami's Kitchen range, or use them in your restaurant. Click here