The Rawesome Kitchen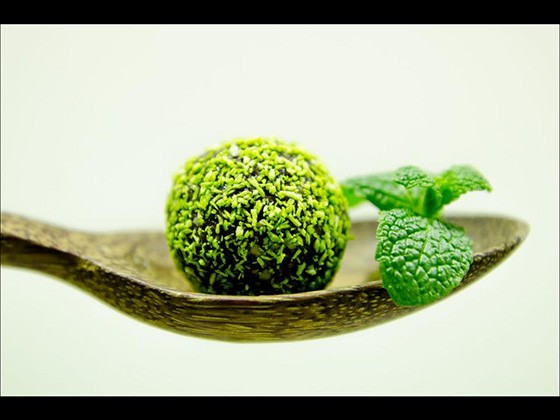 More Images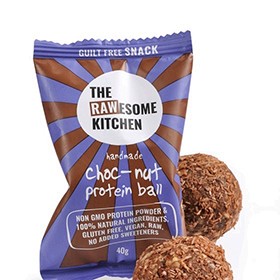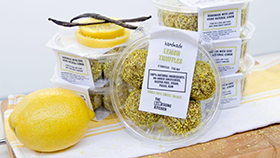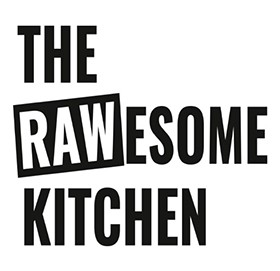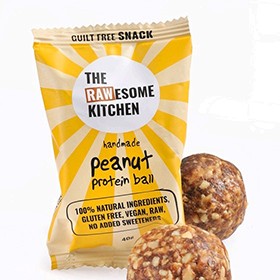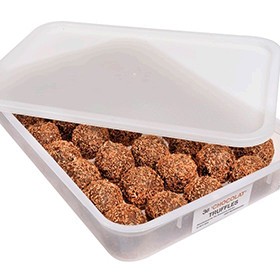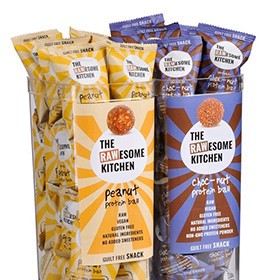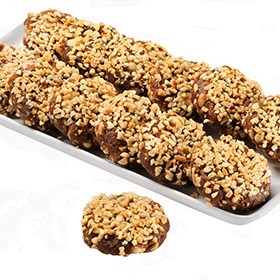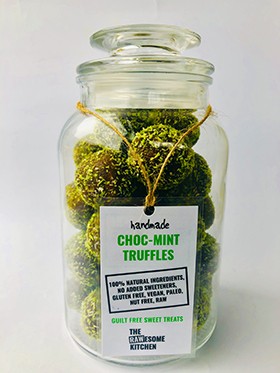 The Rawesome Kitchen
Wholesale Vegan & Gluten Free Protein Balls, Truffles and Fudge with No Added Sugars or Sweeteners
The Rawesome Kitchen manufactures premium protein balls and bliss balls in its commercial kitchen facility in the eastern suburbs of Melbourne. Their threefold mission is to:
create simple and delicious guilt free snacks and sweets using 100% natural ingredients;
provide superior flavour and value to consumers, ensuring repeat purchases; and
enable cafe and retail store customers to make good margins.
All products are:
Vegan
Gluten free
Dairy free
Free of any added sugar or sweetener
Raw
GMO free
Soy free
Handmade in Melbourne
There are also nut free options and Paleo options.
The great thing about The Rawesome Kitchen's products is that they offer a long shelf life of more than 4 months which ensures no wastage. No refrigeration is necessary for display as they can be stored at room temperature (below 25 degrees) or of course they can be refrigerated. The company recommends overnight refrigeration for best longevity. You will enjoy excellent margins and can count on consistency of quality and flavours. The protein balls are available individually wrapped which makes them a fantastic grab-and-go purchase. The protein balls are also available unwrapped in bulk for cafes, caterers and other foodservice companies to present on platters, in jars or however they like.
Utilise The Rawesome Kitchen's products as add-on sales for coffee buyers. This will add extra dollars to the purchase of a coffee and your customers will appreciate the availability of a treat that is smaller and healthier than a large cookie or slice of cake.
The range
Protein Balls
The Rawesome Kitchen's protein balls are a healthy, low sugar snack.
Chocolate – Moderately sweet and slightly crumbly chocolate and coconut flavour with a hint of vanilla.
Peanut – Moderately sweet and crunchy snack with intense peanut flavour. Heaven for any peanut butter lover. Peanut protein balls contain no protein powder.
Truffles
The Rawesome Kitchen's truffles are wonderfully addictive so your sweet tooth customers will enjoy coming back to try other flavours.
Cacao & Goji – Luscious chocolate flavour with antioxidant-rich goji berries and just a hint of cinnamon.
'Chocolat' – Sweet caramel and chocolate flavour with a hint of vanilla. Nut free.
Choc-Mint – Sweet chocolate flavour with explosive and lingering mint. Nut free.
Lemon – Strong and zesty lemon flavour with a hint of vanilla. Very addictive.
'Salted Caramel' & Peanut – Chewy, sweet and addictive. Contains no artificial caramel flavouring.
Organic Dark Choc-Mint – Intense and rich dark chocolate flavour with mint. Nut free and Paleo.
Fudge
Fudge is an all-time classic taste sensation. Try The Rawesome Kitchen's peanut fudge out with your customers.
Peanut Fudge - Insanely addictive peanut and caramel flavours. Chewy and crunchy. This item must be served at room temperature.
Retailers
Offer your customers wonderful healthy snack foods and sweet treats with irresistible flavours and a range of virtues including vegan, gluten free, GMO free and 100% natural. Keep them in a handy spot near point of sale and make sure the display looks inviting. Rotate flavours on a regular basis to keep regular customers satisfied. Suitable for independent supermarkets, health food stores, boutique food outlets and other variety retailers.
Foodservice
Caterers love The Rawesome Kitchen's range for its broad appeal and because they can cater to a variety of different dietary considerations. The products are also excellent for serving with coffee. Ideal to serve at health and day spas, hair salons, fitness studios, wellness retreats, juice bars, vegan cafes, market stalls and more.
Free delivery is offered throughout all Melbourne metropolitan area and a small delivery fee applies to regional Victoria, NSW, SA and Tasmania.
For more information or to place your first order, contact The Rawesome Kitchen today.