Tucker's Natural Gourmet Crackers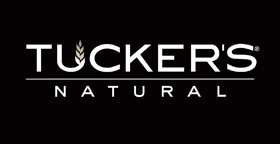 Tucker's Natural Gourmet Crackers
Australia's most awarded crackers
The Tucker family has been part of the Australian premium food industry for over 30 years. We've proudly produced Australia's most awarded crackers, biscuits, fruit pastes and snacks since 2007. We carefully select every natural ingredient for its quality, taste and nutritional benefits to create authentic, best in class products. We believe in eating and entertaining from the #CrackerUp and it's our mission to set the record straight.
Tucker's Natural products are free from artificial and genetically modified ingredients and are yeast, soy, MSG, and preservative free. They are as pure and tasty as they are nutritious. We use the best quality natural and sustainable ingredients sourced from local Australian suppliers. We believe that natural ingredients produce superior products and we take pride in evolving with the needs and lifestyles of our customers all over the world. Recognised six consecutive years by Australia's most prestigious national food awards as the best quality products in their class, the Tucker's Natural ranges of crackers, biscuits, fruit pastes and snacks are as tasty, healthy, and Australian as we can make them. We hope you will enjoy tasting the difference in every bite.
The Tucker Family
Tucker's Natural Gourmet Crackers
Our handmade and multi-award winning signature gourmet cracker range is perfect for serving with dips, cheese, antipasto and smallgoods. Delicious enough to eat on their own, each cracker is delicately flavoured to complement your favourite toppings.
Tucker's Natural Multifibre Snacks
Multifibre Snacks are a delicious way to add fibre to your diet, while satisfying your desire for a tasty natural snack. Filled with wholegrains, soluble and insoluble fibre to aid digestion and support satiety, they are delicious on their own or served with dips, cheeses, salads and soups.
Tucker's Natural Wholegrain Bites
Traditionally milled wholegrain flour and the added goodness of dietary fibre combine for a nutritious snack with ancient grains such as chia and green wheat freekeh baked in.
Tucker's Natural Gluten Free Bites
Light, crisp and tasty bite-sized snacks, our Gluten Free Bites are gluten, dairy and egg free with the goodness of amaranth flour.
Tucker's Natural Fruit Bites
Scrumptious bite-sized biscuits baked with real fruit pieces, Fruit Bites are perfect any time as a tasty natural snack.
Tucker's Natural Gourmet Bites

Our most popular Gourmet Crackers have been transformed into a delicious, handy option for eating on the run.
Tucker's Natural Fruit Pastes
Our Fruit Pastes are made with Australian fruit in a softer style that's easy to serve.
The two convenient portions will bring inspired fruit flavour to your cheese plates, and add depth to sauces, marinades, baked goods and salad dressings.
Tucker's Natural Gourmet Dessert Biscuits
Enjoy our signature dessert biscuits as a delicious natural snack, or add subtle sweetness and crunchy contrast to your favourite desserts.
Tucker's Natural Dippers and Tiny Dippers
The ideal portion controlled snack, combining our high-fibre quinoa crackers with dips made from Australian fruit and vegetables
Tucker's Natural Snack Bites
A perfectly portioned serve of our Multifibre Snacks, packed with real flavour you can see and taste in every bite.
Available in retail and food service formats.
---
More information about Tucker's Natural Gourmet Crackers
Tucker's Natural
Tucker's Natural produce award-winning savoury Gourmet Crackers and sweet Dessert Biscuits, Gourmet and Wholegrain Bites, Multifibre Snacks, Dippers and Fruit Pastes. Click here
Natural leadership quality recognised in Premier's Awards
Sam Tucker, Managing Director of Tucker's Natural, was named SA Young Visionary Leader at the South Australian Premier's Food Awards last Friday night. Click here
Savoury Crackers
Delicately flavoured so as not to detract from your favourite topping yet delicious enough to eat as a healthier natural snack on their own. Click here