Bondi Chai Recipes
Bondi Chai is a creamy-smooth blend of milk, black tea, honey, vanilla and exotic 'comfort' spices. It is seriously delicious and dare we say it, almost addictive! Many former 'caffeine-heads' have converted to chai in a big way but arguably the best thing about offering a quality chai latte is having something truly worthy to offer the 20% of your customers who – for some unknown reason – don't drink coffee! And even coffee drinkers will turn to Bondi Chai as a great alternative in the afternoon, late at night, or after dinner.
We think you'll find that ordering in a nice batch of wholesale Bondi Chai would be just what the accountant ordered!
Here are some facts you may not know about Bondi Chai.
Bondi Chai is supplied in powder form which makes it incredibly versatile, easy to use and very profitable!
The foil packs have a shelf life of at least two years.
Bondi Chai is Australia's own Gold Medal winning chai latte. It is the most awarded product of its kind in the country.
Bondi Chai was created and is blended in Australia by a wholly-owned Australian company. More than 95% of ingredients are sourced in Australia.
'Chai' is an Indian word for tea. India's "chai masala" – the basis of Bondi Chai's recipe – is a centuries-old beverage reputedly created for the kings of India. Today is India's 'natonal drink' and is made by steeping spices, sugar and black tea into slowly simmering milk.
Bondi Chai is so true to authentic chai masala that it is now sold in cafes across India and even in Kathmandu! It is also enjoyed in many other countries.
The Bondi Chai website features exciting recipes including a gorgeous cheesecake, incredible ice cream, Bondi Chai Cocktails and more!
Soy lovers will be happy to know that dairy milk can be substituted with soy milk for their enjoyment.
Chai powder contains dairy and may not be suitable for lactose intolerant people.
The 1kg food service packs make 100 individual serves.
The 250g retail packs make 25 individual serves.
Bondi Chai is gluten free.
Get creative! Experiment with new recipes. Clever chefs are thinking outside the box and adding Bondi Chai to crème brulee, gelato and yoghurt and even pork spare rib sauces!
Contains no preservatives, no artificial sweeteners, no whiteners, no anti-caking agents, and no industrial trans-fatty acids.
Low in caffeine.
98% fat free (when made with skim milk).
Bondi Chai products
With two tantalising flavour options and three packaging formats, it's easy to choose the right Bondi Chai product for your business.
Vanilla Honey – Comfort spices blended with the added richness of vanilla and the sweet warmth of natural honey. Vanilla Honey is particularly suited to desserts and cold drinks (smoothies, frappes etc)
Club Cinnamon – Turn up the spice and enjoy this delicious blend featuring the exotic flavours of Star Anise and Cinnamon, beautifully complemented by the clean, fresh after-taste of Ginger.
Available in 1kg Caterers' Packs; 250g 'deli packs' or single-serve sachet sticks (retail boxes of 8, or food service cartons of 100).
Bondi Chai Recipes
Bondi Chiller recipe
A refreshing cooler on warm sunny days.
Dissolve two heaped teaspoons of your favourite Bondi Chai flavour in a little hot water.
Combine with 3 cups of ice cubes in a blender.
Blend until ice is finely ground.
Bondi Ice Cream
Once you've made this ice cream, you'll be inspired to use it in yet other recipes!
Dissolve 3 dessertspoons (30g) of your favourite Bondi Chai flavour in a saucepan with a little warm water.
Simmer until the mixture becomes a thick syrup.
Fold into your ice cream mix before freezing.
(For an "Adult's Only" indulgence, don't hesitate to blend in a little Bailey's or Kahlua).
Give your customers a truly superb beverage alternative and a world of choice… this all Australian wholesale chai product will make your menu sing!
---
Contact details for Bondi Chai
Visit Website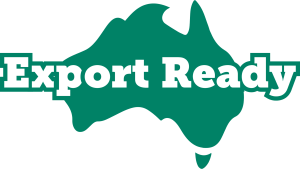 ---