Alaskan Crab Co
More Images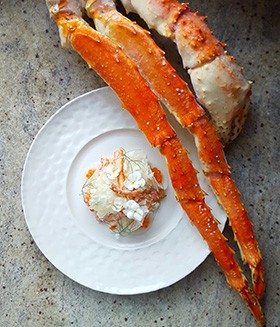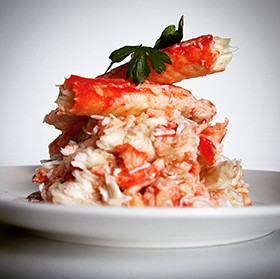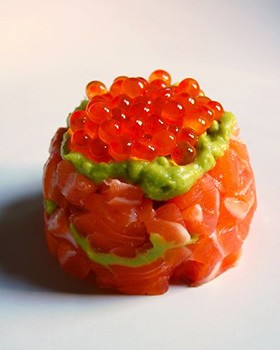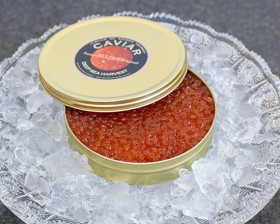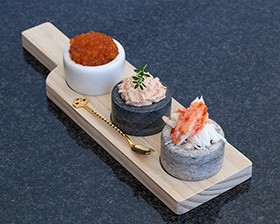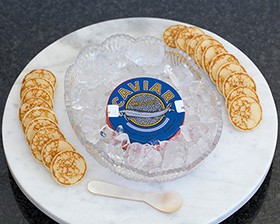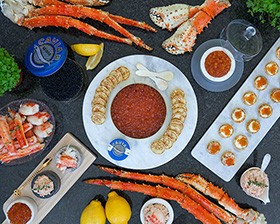 Alaskan Crab Co
Australia's Gourmet Seafood Specialists
Purveyors to some of the top Australian Restaurants and direct to public, Alaskan Crab Company is owned and operated by a local Sydney family with a long history in fresh food distribution.
Direct from that TV Show, The Dealiest Catch, the Alaskan King Crab is caught in the pure icy waters of the Bering Sea. The crab is cleaned, cooked and snap frozen within minutes of the catch, preserving its superior quality, flavour and snow white meat. Every morning our team freshly picks the crab meat to entertain the palates of gourmet food lovers.
After 30 years in the food industry, Alaskan Crab Company is justifiably proud of their record and reputation for following the highest standards of food handling, OHS, hygiene, energy efficiency and sustainability.
Cooked Alaskan King Crab Clusters
UNIQUE. WILD. DELICIOUS. HEALTHY.
The sweet, succulent Alaskan King Crab leg sections, complete with the legs, a claw and shoulder boasts a 60% crab meat yield. These cooked crab legs are as satisfying as they are attractive. They'll turn any seafood platter into a five-star feast. Cooked in sea water and blast frozen (not brine frozen), Alaskan King Crab is wild and contains no additives or preservatives.
Alaskan King Crab meat & Snow Crab meat
A tub of fresh juicy succulent cooked crab meat. No mess. No fuss. Ready to throw into a salad or pasta, or just as good on its own. Picked by hand daily in Sydney, this crabmeat is known for its sweet, juicy succulent flavours and meaty textures. This crab meat is entirely free from additives and preservatives.
Alaskan Snow Crab Clusters
Cooked and ready to eat, Snow Crab is sweet and juicy with a delicate texture.
Crab Cocktail
Custom made crab dip for use in sandwiches, dips, salads, ravioli filling, canapés and sushi. Prepared fresh each morning, the crab cocktail contains over 70% seafood, fresh herbs and spices and mayonnaise. Gluten and dairy free.
Salmon Caviar
This exclusive range of Salmon Caviar is cured using the Malossol (low-salt) method. The salmon caviar comes from fish caught in the cold, clean waters of Alaska. The eggs deliver a full burst of flavour with a fresh taste and signature 'pop'. This delicious cavar has a bright red-orange colour, low salt content, liquid, honey-like centre and arrives on our shores fresh (never frozen!). It is available in various sizes and also comes in Trout Caviar.
Black Caviar
Alaskan Crab Company is the proud importer of the world's most coveted Russian Osetra Caviar. Karat Caviar is 100% pure Osetra, produced using traditional Russian methods combined with modern sustainable farming practices. With its unique colour, size and robust flavour, Karat Caviar is the worlds most exported Russian Osetra Caviar. Available in 30g, 50g or 125g tins.
Other Black Caviars available include the Imperial Black Caviar and Royal Black Caviar (available in multiple sizes).
Fish (Raw & Frozen)
Choose from Norwegian Salmon, Pacific Halibut, Flounder, Glacier 51 Patagonian Toothfish, Black Cod (sablefish), King George Whiting and much more. Available in various sizes and weights, as well as with skin on or off.
Smoked Salmon & Smoked Ocean Trout
The Delicate flavour of the cold and hot smoked salmon and cold smoked ocean trout is guaranteed with our premium range. Available skinless, boneless, pre-sliced, unsliced and vacuum-packed on gold boards, these are sure to add value to any dish.
They also offer the following wholesale seafood products:
Crab Ravioli
Crab cakes
Scampi
Prawns
Scallops
Lobster
Wild Alaskan Octopus Legs
and more…
---
More information about Alaskan Crab Co
Interview - Jenny Kantorovich - Alaskan Crab Co
Like anyone who has watched the fast-paced reality TV show 'The Deadliest Catch', we were intrigued to learn more about a local company who is bringing the succulent Alaskan King Crab to our dinner tables. And we were delighted to learn that not only does the Alaskan Crab Co import the delicacy, but they're also out there in the Bering Sea catching it! What we discovered from speaking with Jenny Kantorovich, Sales & Marketing Manager is that this Australian company is going the extra nautical mile out at sea and processing the product on the boat for the ultimate in texture and flavour preservation. Click here
Alaskan Crab Co
The Alaskan Crab Co is a supplier of premium wholesale seafood that originates from the infamous Bering Sea. The company's combination of fishing expertise and local processing knowledge is behind its success as a respected supplier. Read more about the products and what makes the Alaskan Crab Co a leader in its field. Click here