Benchmark Patisserie Australia
More Images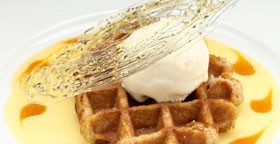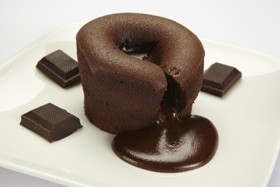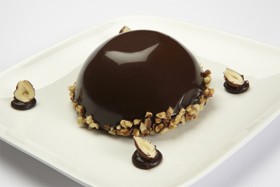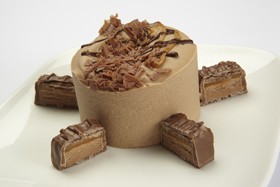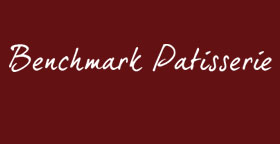 Service Area Australia Wide
Service Area Australia Wide
Benchmark Patisserie Australia
Thaw and Serve Waffles & Desserts
Benchmark Patisserie Australia was created by Jean-Marc and Tom in 2006 firstly to supply Max Brenner Australia wide, but now has a wide range of customers from small cafes, shops to international food groups and of course Max Brenner.
Jean-Marc was born in Normandy, France, He has been creating pastries since the age of 13 and has worked in many high quality establishments including Harrods of London and Marks & Spencer where he created desserts for over 250 stores.
Jean-Marcs Patisserie & Boulangerie first opened in Sydney in March 2000, and has been featured in several articles in the Sydney Morning Heralds "Good Living" Magazine. Now sold, he manages and part owns Benchmark Patisserie with Tom Haikin who is the person who brought Max Brenner to Australia. Both are dedicated to serve only quality food.
Belgian Sugar Waffles
These Belgian Sugar Waffles are an absolute classic.
Their versatility is highlighted by the fact that they can be served at ambient temperature or toasted to bring out the caramelized flavours. Our clients use our waffles for breakfast, desserts and snacks. Great plain or dress them up with toppings like ice-cream and chocolate sauce. Available in 80g and two varieties (cinnamon infused or chocolate infused). The waffles are individually flow-wrapped and last up to 10 weeks at room temperature.
Single Serve Desserts
Chocolate Soufflé
Mars Cheesecake
New York Cheese Tart
Blueberry Cheese Tart
Lemon Tart
Lemon Meringue Tart
Deep Lemon Tart
Chocolate and Pear Tart
Apple Pie
Apple and Raspberry Crumble
Ricotta Blueberry Cheesecake
Cappuccino Mousse
Chocolate Gluten Free
Orange & Poppy Seed Gluten Free
Chocolate Mousse Gluten Free
Dark & White Chocolate Cheesecake
Chocolate Trio Mousse
Duo Dome
Rocher Chocolate Dome
Oreo Cheesecake
Mango Raspberry Mousse
Sticky Date Pudding
Rhubarb Crumble
Tiramisu
Cakes & Waffles
Banana Bread
Blueberry Cheesecake
Carrot Cake
Chocolate Cake
Chocolate Mud Cake
Chocolate Waffles
Cinnamon Waffles
Cookies (Florentine, Macadamia & Almonds)
Raw Pastries
Vanilla Cupcake
Slices
Chocolate Caramel Slice
Walnut Brownie
Available for delivery Australia wide. Also, view Benchmark Patisserie Australia's other listing in the wholesale Cakes category.
---
More information about Benchmark Patisserie Australia
Next-level Takeaway Desserts by Benchmark Patisserie
Choose from a range that includes Red Velvet Delight, Chocolate Cookie Cheesecake, Creamy Tiramisu Dessert and more ...... Click here
Benchmark Patisserie
Benchmark Patisserie specialises in high quality, beautifully presented, incredible tasting wholesale desserts, cakes and pastries. Their team of dedicated chefs freeze the products to facilitate safe distribution to domestic and international clients. Their innovative 'thaw and serve' concept ensures smooth and easy service. The company's use of fresh and natural ingredients, the creative flair of their talented chefs and their comprehensive food safety programs are all factors behind their success. Click here