Blue Bird Antipasto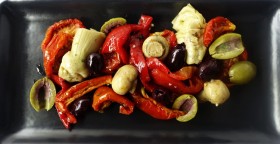 More Images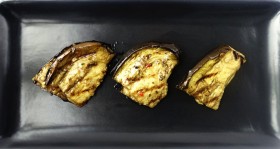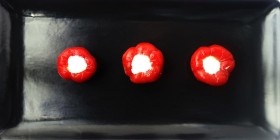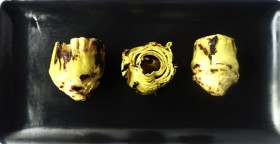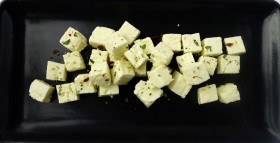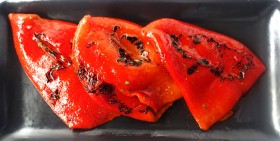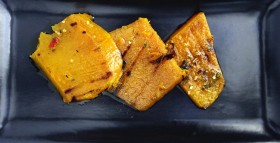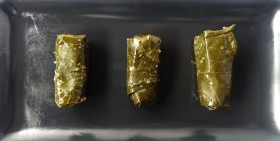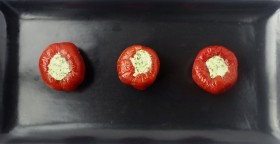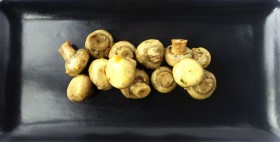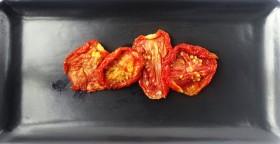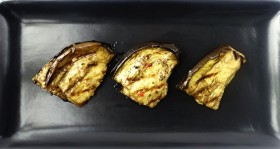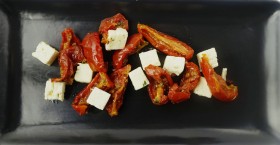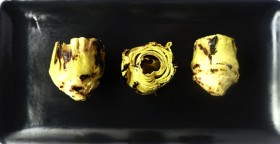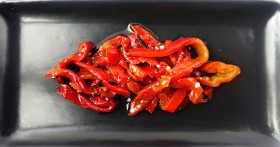 Service Area Australia Wide
Blue Bird Antipasto
Wholesale Antipasto Products
For great food, you need equally great ingredients. Blue Bird Antipasto sources the finest and freshest produce from local Australian growers and markets and premium quality olives from the Mediterranean. Their products are made to order daily to guarantee freshness. Every day, farm-fresh eggplants, zucchini and pumpkin are grilled in-house, seasoned with the Blue Bird Spice Mix and marinated in canola oil. Everything that comes from Blue Bird is ready to serve or eat and boasts optimal flavour and texture. Each product can be enjoyed as is or incorporated into a vast array of recipes.
Grazing platters come alive with Blue Bird antipasto. Pasta dishes are elegantly simple and pizza toppings are ready to go. Choose from olives, grilled and marinated vegetables, dips and pestos and let your imagination run wild.
The range
Antipasto products
Blue Bird Antipasto's ready-to-eat antipasto products are full-flavoured, convenient and ready to serve on their own or incorporate into recipes. Available in a range of sizes.
Stuffed Vine Leaves – Stuffed with rice, onion, black pepper, dill.
Sun Dried Tomato Halves – Field-grown and vine ripened, marinated in canola oil.
Semi Dried Tomato with Feta – Ideal for salads for colour, flavour and texture.
Grilled Red Pepper Strips – Fire-roasted red peppers marinated in canola oil to preserve the sweet taste.
Grilled Red Peppers Whole – Use in an endless array of recipes, from sandwiches to pizzas, salads to soups.
Sweet Pepperbelle stuffed with Feta Cream Cheese – Spicy, tangy, creamy flavour with gorgeous colour.
Roast Pumpkin – Sweet pumpkin, grilled and marinated to perfection.
Antipasto Mix – Tomatoes, pepper strips, olives, artichokes and mushrooms in a pleasing mix that works well on a grazing platter, atop a pizza or tossed through pasta.
Marinated Feta Cheese Cubes – A fresh, marinated cheese to add to salads, pizzas and more.
Grilled Artichoke Hearts – Grilled and marinated in canola oil.
Grilled Eggplant – Marinated in Blue Bird Spice Mix. Ideal for sandwiches, focaccia and grazing platters.
Grilled Zucchini – Grilled and marinated in Blue Bird Spice Mix.
Marinated Button Mushrooms – Wonderful for a creamy mushroom sauce or mushroom pies.
Olives
Blue Bird Antipasto offers Australian-grown olives and olives sourced directly from the Mediterranean region. They are seasoned with Blue Bird Spice Mix and marinated in canola oil.
Sicilian Green Olives - Bright green, with a nutty flavour, seasoned with Blue Bird Spice Mix.
Kalamata Whole Olives – An elongated olive, pitted and seasoned with Blue Bird Spices Mix and marinated in Canola Oil. Colours vary from rich black to purple.
Black Mammoth Olives – Black Manzanilla olives, washed and seasoned. Colours range from rich black to brown olive.
Kalamata Pitted Olives – Black to purple pitted olives, seasoned with Blue Bird Spice Mix.
Rainbow Olives – Red, black, green and yellow olives are combined to create a lively visual mix for interesting presentation.
Mediterranean Mix – A blend of Blue Bird's favourite olives, seasoned with their spices and marinated in canola oil.
Provincial Mix – Whole green and black olives, seasoned with Blue Bird Spice Mix.
Green Pitted Olives – Halved, pitted and seasoned with Blue Bird Spice Mix. A distinct Mediterranean olive.
Green Split Olives – Halved, pitted and seasoned with Blue Bird Spice Mix.
Stuffed Olives
Hand-filled on the premises, Blue Bird's stuffed olives feature only the finest ingredients including Australian feta, tomato, garlic, almond and more.
Green Olives Filled with Sun Dried Tomato – Blue Bird's Spice Mix and the tangy sun-dried tomato make these extremely flavoursome olives.
Small Stuffed Olives – The classic olive, stuffed with red pimento.
Green Olives Filled with Parmesan Cheese – An Italian fundamental featuring Australian Parmesan; toss through pasta or a green, leafy salad.
Green Olives Filled with Hot Chilli – For those who like it hot.
Green Olives Filled with Almond – A nutty, crunchy variety, a favourite with many.
Green Olives Filled with Garlic – Plump green olives stuffed with whole garlic cloves.
Green Olives Filled with Feta Cream Cheese – Creamy Australian feta is the perfect complement to the green olive. Create delicious appetisers.
Green Olives Filled with Feta and Basil Pesto Mix – Brilliant appetiser olives for the flavour and colour.
Dips and Spreads
Blue Bird's dips and spreads are made with quality ingredients and each is made to order to ensure maximum freshness. Order in 200g retail packs or 1kg or 2kg bucks for foodservice.
Olive Tapenade – This rich paste is vibrant in flavour and deep in colour.
Sweet Pepperbelle Pesto – Parmesan cheese is blended with sweet pepperbelles for a bright red paste that can be used in multiple ways.
Hummus – Chick peas and tahini are blended to create a smooth, creamy paste.
Spicy Tomato and Capsicum Tapenade – Spicy and beautiful red, it's made from vine-ripened tomatoes and red capsicums.
Artichoke Tapenade – Artichokes, cheese and herbs are blended to form a creamy dip with earthy tones.
Basil Pesto – Basil, cashew nuts, Parmesan cheese and herbs come together in this dark green, zingy pesto.
Retailers
Stock a variety of Blue Bird Antipasto products to tempt your customers into adding more flavour to their meals with less effort. They're excellent for entertaining, healthy snacking, sandwiches, grazing platters and more. Ideal for delicatessens, supermarkets, cheese retailers and variety retailers.
Foodservice
Utilise Blue Bird Antipasto's range to add authentic Mediterranean flavours to your dishes. You can count on the quality, freshness, flavour and texture to produce top quality results that your customers will enjoy.
For more information or to place an order, contact Blue Bird Antipasto today.
---
More information about Blue Bird Antipasto
Interview - Craig Egan - Blue Bird Antipasto
Nothing tastes better than fresh and when it comes to delicious antipasto, all-natural and made-to-order means going the extra mile. We spoke with Craig Egan, Managing Director of Blue Bird Antipasto about what they're bringing to the table. Click here