Brancourts Cheese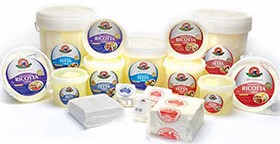 More Images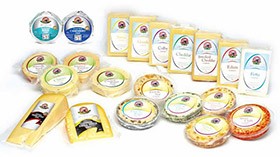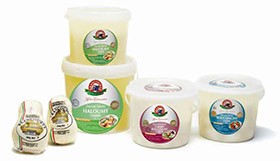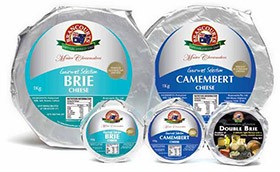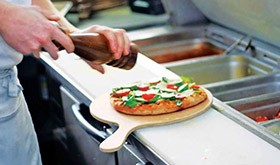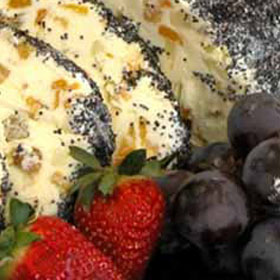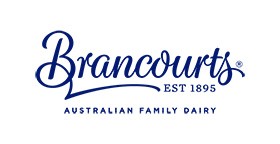 Brancourts Cheese
Quality wholesale cheeses
The Brancourts company has been manufacturing high quality wholesale cheeses for over 100 years. They now market and distribute their products both domestically and internationally. They supply supermarket chains and the food service industry in addition to the independent trade and industrial sector.
Brancourts was established in the 1890s in Sydney. Today, their NSW and Victorian dairy manufacturing facilities are state of the art. Their wholesale cheese is created with passion and a commitment to delivering top quality products.
Milk Cheese
Semi Matured Cheese
Vintage Cheese
Smoked Cheese
Tasty Cheese
Swiss Cheese
Edam Cheese
Colby Cheese
Lite Tasty Cheese
Brancourts produce some outstanding hard cheeses with a strong, sharp and piquant flavour. Parmesan is traditionally served over pasta dishes, soups and salads but is also excellent when baking lasagne bread and scones. Pecorino is a strong robust table cheese that has less 'bite' than parmesan, but is still deliciously flavoursome grated over traditional Italian dishes.
Brancourts' varieties of quality cheeses includes:
Fresh cheese range – ricotta, farm style cottage, fetta and Neufchatel.
Cheddar and semi hard range – tasty and vintage cheddar, swiss, edam, gouda, emmental, smoked processed and many more.
Soft ripened range – brie and camembert.
Stretched curd range – mozzarella, pizza, bocconcini and haloumi.
Hard range – parmesan, pecorino and romano.
The company also offers a range of shredded and sliced cheeses, fetta, ricotta, haloumi and yoghurt.
Visit our website for recipe ideas on how to use our cheese and also see how our products have performed at the premiere dairy products competitions around Australia.
For more information, please contact us.
---
More information about Brancourts Cheese
Interview - Shane Showden - Brancourts Cheese
There's something very special about a company that's been around for generations and, amidst a growing trend of selling out to international buyers, continues to look forward to a future of family ownership and 100% Australian production. Shane Showden, Sales Manager at Brancourts tells us that the company is committed to ongoing growth and enjoys striving to uphold the long-standing values of quality, whilst earning multiple awards at the same time. Click here
Australian Cheeses - Brancourts - Wholesale Cheese Suppliers
Since 1895, Brancourts has produced high quality cheeses. An Australian owned and operated family business, Brancourts continues its fine tradition of using local ingredients and time-honoured methods to deliver what has become an extensive range of cheeses. Today, they also offer a fine range of outstanding dessert yoghurts. Click here