Caramelicious - Gourmet Soft Caramel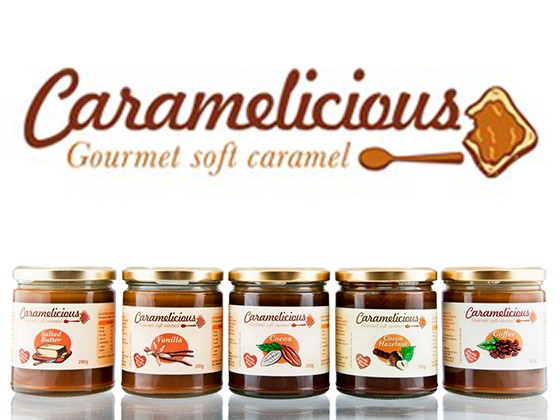 More Images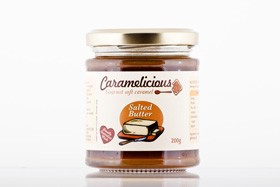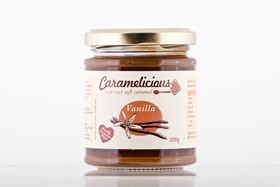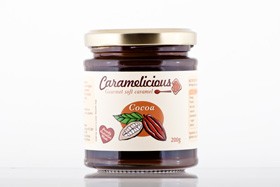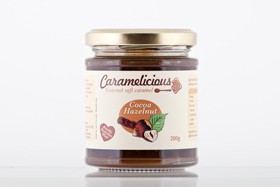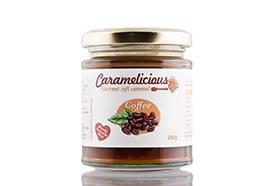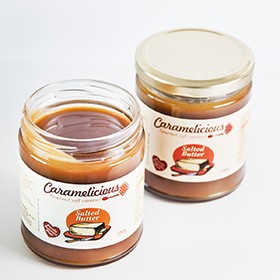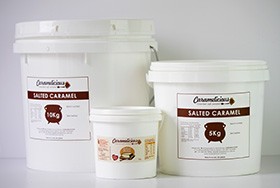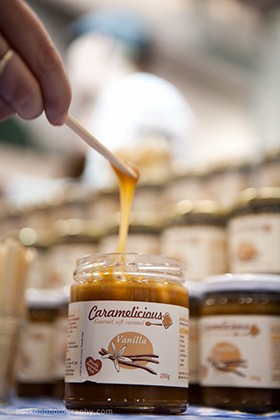 Caramelicious - Gourmet Soft Caramel
Caramel is one of those soothing, nostalgia-inducing flavours that transport you right back to your childhood. It is reminiscent of birthday parties, dinner at grandparents', Christmas toffees and school fetes. The people at Caramelicious have brought the luxurious sweetness back to the future and their range of wholesale gourmet soft caramel products hits the spot for a growing number of devotees.
Currently available in five indulgent flavours, caramel has never been so tempting! Caramelicious are obsessed with making the best caramel in the world. Their French artisan caramel is completely natural and is handmade in small batches, slowly simmered to create the soft and buttery rich gourmet caramel that true connoisseurs adore and appreciate.
Only natural flavours and the finest ingredients are used, and no artificial colours or preservatives go into any of the products, which are all gluten free.
Perfect for gift hampers, Christmas stockings, B&B breakfast parcels, tea houses, cafes, ice cream parlours, indulgent desserts and so much more, Caramelicious's gourmet soft caramel is as versatile as it is delicious.
The Caramelicious product range
Available in 110g, 200g, 280g glass jars. 600g and 1kg quantities.
Salted Butter
That irresistible combo of sweet and salty can be truly addictive! Perfect to spread on buns or toast or use it to sweeten tea or coffee. It can even be added to your savoury recipes.
Vanilla Caramel
With a looser and runnier consistency, Caramelicious's Vanilla Caramel has a more subtle flavour profile. Keep it in the pantry for emergency desserts when unexpected guests drop in or enjoy a wicked midnight snack.
Cocoa Caramel
Infused with natural Dutch cocoa powder, this one has a deep chocolate and caramel flavour. Pour it over fresh fruits, ice cream or Sunday morning pancakes.
Cocoa Hazelnut Caramel
Naturally roasted hazelnuts give a delightful nutty flavour to the buttery caramel. Anybody who loves chocolate and hazelnut together will find this a new taste sensation!
Coffee Caramel
The ultimate coffee lover's indulgence, Caramelicious Coffee boasts deep coffee tones that will complement desserts, pastries and ice cream. It goes especially well with rich, creamy cheesecake.
Set of 4 (110g)
Gorgeous little miniature jars, one each of four flavours. Imagine the joy this will add to any Christmas stocking, gift hamper or in-room breakfast parcel.
The Caramelicious range can be enjoyed in an endless variety of dishes. Use it as an ingredient in tiramisu, flans, tarts and cakes. Add a swirl through homemade ice cream for extra flavour and eye appeal. Drizzle over freshly popped popcorn. Use melted as a coulis or a topping for ice cream and pastries. Enjoy with pancakes, waffles, pikelets, croissants and buns. Don't forget to try it in savoury dishes such as roasted meats. Add a small bowl to a cheese platter to balance the salty with the sweet.
Retailers
Offer your customers high quality artisanal caramel, handmade with love and care. Packaged in attractive jars, they make beautiful gifts so consider wrapping a selection in clear cellophane to inspire your customers. They also make wonderful impulse purchases so position with complementary foods such as ice cream, bananas, strawberries, waffles, pancakes and even meats or cheeses.
Gift hamper companies
Add Caramelicious jars to your hampers for their outstanding quality and versatility. The potential themes are endless.
Foodservice & hospitality
Treat your B&B/motel customers to breakfast or morning/afternoon tea packs featuring Caramelicious as something alternative to jams and other spreads. Ideal for ice cream shops and to swirl through in-house ice cream recipes. Add to desserts, cheese boards, Devonshire tea, meat dishes and indulgent snacks.
Contact Caramelicious today to order your first batch of divinely sweet and delicious wholesale gourmet soft caramel.
---
More information about Caramelicious - Gourmet Soft Caramel
Salted Caramel Artisan and full time Jockey
Meet Remi the sweet toothed jockey - on Channel 7, 7HorseRacing.
---
Video - Salted Caramel - Caramelicious
Salted Caramel available in bulk for all your catering and foodservice needs.
---