Carboor Harvest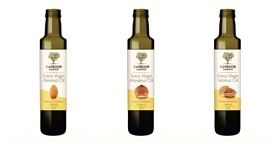 More Images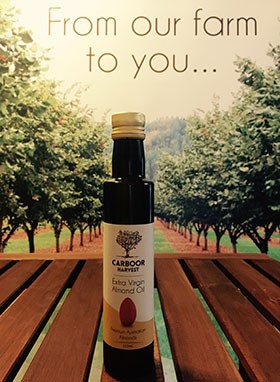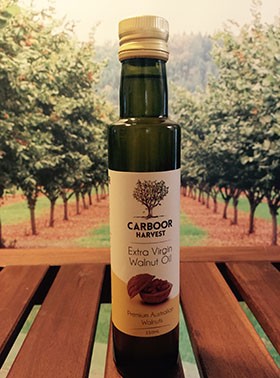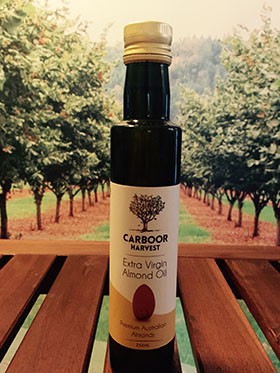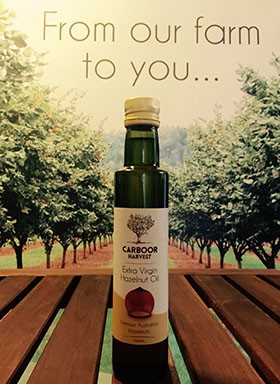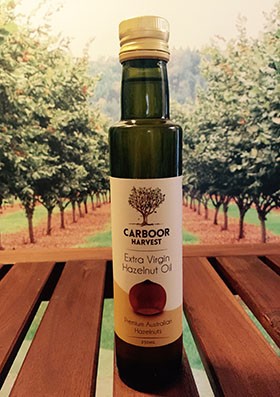 Carboor Harvest
Carboor Harvest
A celebration of Australian nuts
Carboor Harvest produces cold pressed extra virgin 100% nut oils from a range of nuts including hazelnuts, almonds and walnuts. All are gluten and dairy free, and vegan. They source only Australian nuts and perform the least amount of processing possible to produce their premium wholefoods.
The company is passionate about bringing a premium range of Australian hazelnuts to the discerning, quality-seeking consumer and this passion extends to all their other products as well. Founded in 2015, Carboor Harvest's farming focus is on hazelnuts at Carboor which is close to Mount Buffalo in northeast Victoria. They are growing as an innovative hazelnut producer and manufacturer. To date, they directly manage over 12,000 trees (as well as more than 5,000 trees managed by their associates) and they have significant plans for expansion.
Extra Virgin Hazelnut Oil
Cold pressed 100% extra virgin hazelnut oil. Nothing added, just pure hazelnut goodness and flavour to add to your favourite dishes.
Extra Virgin Almond Oil
Cold pressed 100% extra virgin almond oil featuring premium Australian almonds. Nothing added, just pure almond flavour.
Extra Virgin Walnut Oil
Cold pressed 100% extra virgin walnut oil. Nothing added, just pure walnut to give your dishes an elegant flavour nuance.
Carboor Harvest also produce the following premium quality cold pressed 100% nut oils:
Extra Virgin Pistachio Oil
Extra Virgin Cashew Oil
Extra Virgin Avocado Oil
Retailers
Carboor Harvest's nut oils make supreme gifts for the gourmet food lover or great entertainer. Each offers its own flavour nuances to dishes so home cooks will enjoy experimenting with them in the kitchen. Beautifully packaged, the bottles suit gift hampers and gift merchandising so be sure to position them in store in a way that helps customers appreciate their full value.
Foodservice
When local food matters and you are keen to showcase quality Australian produce, it has to be Carboor Harvest. Used in dishes, as salad dressings, dipping oils or added to marinades, each oil brings something new and different to the end result. Speak to Carboor Harvest about their bulk quantity oils.
View Carboor Harvest's other listing in the wholesale Condiments category.
To make further enquiries or to place your first order, contact Carboor Harvest today.