Lincoln Bakery Dessert Range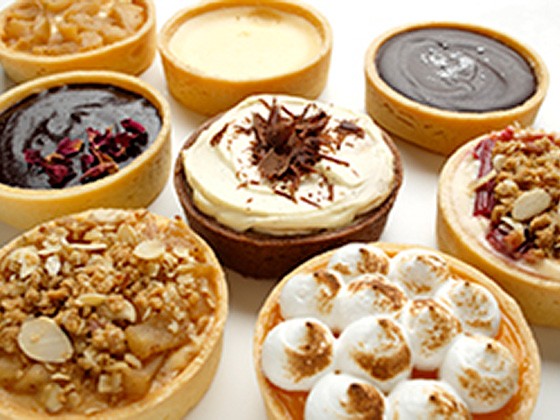 More Images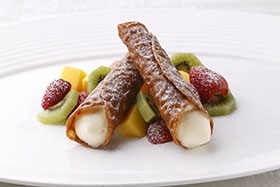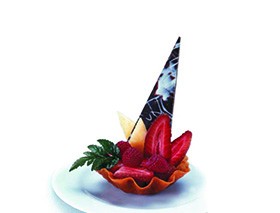 Service Area Australia Wide
Lincoln Bakery Dessert Range
Entertain in Style with Lincoln Bakery
Lincoln Bakery makes entertaining and catering easy and a joy with its high quality range of Brandy Snaps, Brandy Baskets, Sweet Pastry Shells and Christmas puddings. Enjoy the versatility, taste and convenience that will help you shine in the kitchen while you whip up your best creations.
Only top quality ingredients are used so that you can be proud to serve their wholesale desserts to your customers or guests.
Pastry Shells Sweet
For any occasion, Lincoln Bakery's sweet pastry shells inspire and delight. Easy to prepare and with limitless possibilities for fillings, they are the perfect container for your favourite recipes.
NEW: An 80mm SWEET and CHOCOLATE pastry shell
Still available in 45mm, 60mm & 75mm sizes, packaged for the retail and food service market.
Brandy Snaps
Always a favourite, Brandy Snaps are the ideal choice when presentation is vital. Golden baked and ready to add your own fillings, they are the treat of choice for dinner parties and buffets.
110mm length; 30mm height;
Retail Packs – 8 per packet, 20 packets per carton; Catering Packs – 8 per tray, 30 trays per carton.
Brandy Baskets
With that irresistible crunch and caramelised flavour, Brandy Baskets are great entertainers. Fill with fresh seasonal fruit and cream. Decorate with shards of toffee, garnish with fresh mint leaves.
90mm diameter; 30mm height;
Retail Packs – 6 per packet, 12 packets per carton; Catering Packs – 10 per packet, 12 packs per carton.
Petit Four Brandy Baskets
Stunning when filled with different coloured fruits, custard or cream and placed on a serving platter.
55mm diameter; 15mm height; 18 per packet, 14 packets per carton.
Brandy Discs
Layer with cream and fresh berries for a simple yet beautiful dessert or enjoy as a nibble with coffee.
60mm diameter; 70 + per packet, 12 packets per carton.
Lincoln Bakery for Retailers
Entertaining in style is made possible with this heavenly range of wholesale desserts by Lincoln Bakery. They provide scope for custom fillings so that your customers can exercise their creative muscle in the kitchen.
Perfect for supermarkets, gourmet grocers, delicatessens and more.
Lincoln Bakery for Food Service
Make life easy for you and your staff. Take advantage of Lincoln Bakery's expertly produced sweet, savoury and gluten free pastry shells, brandy snaps, brandy baskets, filoettes and other delicious products. With quality you can rely on, they will help you shine. Ideal for cafes, restaurants, tea houses, coffee shops and for catering menus.
---
More information about Lincoln Bakery Dessert Range
Interview - John Fraser - Lincoln Bakery
Lincoln Bakery produces a fine range of convenient catering products, designed to make entertaining and catering easier. Their high quality and extensive range of finger food bases and shells enhance presentation, save time in the kitchen and complement a limitless array of delicious fillings. We chatted with John Fraser, Managing Director about what it feels like to produce the shells and cases that make their clients the star of the show. Click here