Lospalos Coconut Oil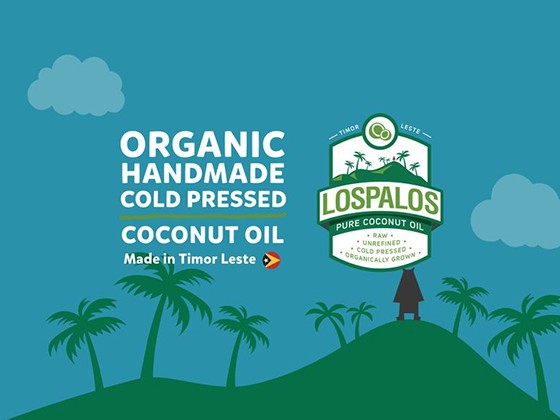 More Images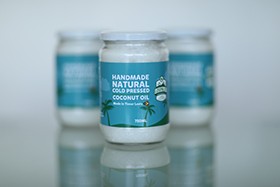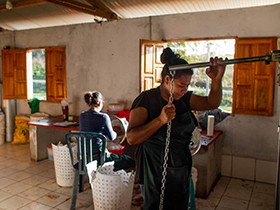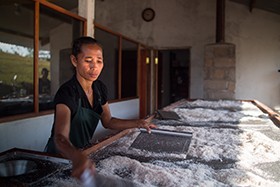 Service Area Australia Wide
Lospalos Coconut Oil
Organic Handmade Cold-Pressed Wholesale Extra Virgin Coconut Oil
Lospalos cold-pressed extra virgin coconut oil comes from the country of Timor-Leste (East Timor) in Southeast Asia. Handmade by local Timorese women, the oil represents so much more than a healthy product for Australians to consume and enjoy. Lospalos creates a market for local subsistence farmers who were previously unable to earn money from the coconuts grown in their remote rural areas. Today, with the benefit of new equipment and systemised processes, the standard of the oil has been substantially improved. It is offered on the international market and significantly raises the profile of Timor Leste.
The company with a social conscience
Lospalos created history as the first company to export this coconut oil and the benefits to the community have already been remarkable. Cash is now flowing to families that live below the poverty line.
A smart choice for consumers
Coconut oil has become the healthy oil of choice for consumers right across Australia and the world in recent years. Known for its nutritional benefits, high smoke point and delicate flavour, it can be used in endless culinary creations and for health applications as well.
Lospalos Extra Virgin Coconut Oil
If you like your coconut oil high quality, organic, handmade, cold-pressed and with a side of good conscience, support Lospalos and the good people of Timor Leste.
Pure coconut oil
Raw
Unrefined
Cold-pressed
Organically grown
Veteran owned
Wild-harvested coconuts
Profits go back to the community
Lospalos Coconut Oil is available in 750ml glass jars and 20L pails.
Retailers
Stock Lospalos Extra Virgin Coconut Oil in your health food store, vegan/vegetarian specialty outlet, supermarket, delicatessen, greengrocer store, market stall, chemist or other retail outlet.
Foodservice
With the availability of 20L pails, Lospalos Extra Virgin Coconut Oil is a convenient option for your restaurant, café, hotel, food truck or other outlet.
For more information or to place an initial order, contact Lospalos today.