Prestige Modular Coolrooms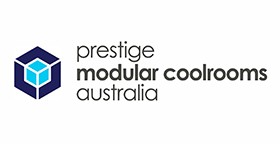 More Images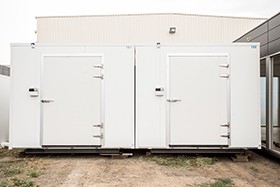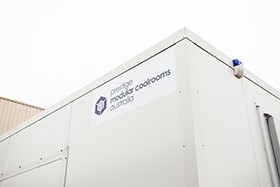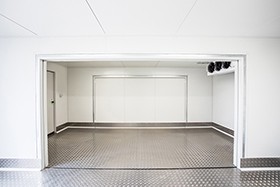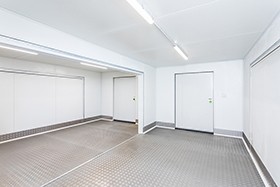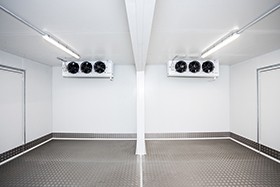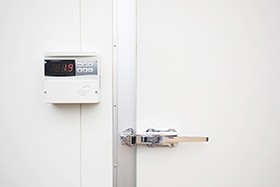 Prestige Modular Coolrooms
Prestige Modular Coolrooms
Australia's first modular coolrooms
Prestige offers high quality modular coolrooms that will satisfy your long-term and short-term requirements. Designed for food wholesalers, manufacturers and retailers, caterers, bar services, restaurants and more, each unit is customised to your needs.
How does it work?
Prestige's modular coolrooms can be utilised either as a singular unit or as multiple unites positioned together to suit the desired or available floor area. Each coolroom offers floor space of 17m2 (5.85m x 2.85m internal). If you require double that storage space, the commercial grade side wall is simply removed and a second unit added to expand the footprint. This process can be duplicated many times over.
Features and benefits
Full modular capability permitting unlimited storage configuration possibilities.
At 17m2, this industry leading internal space at delivers 35 percent more floor space than conventional refrigerated containers.
Two pallet wide capability provides internal storage for eight pallets and a walkway down the centre.
Internal LED lighting includes an audible and visual fully integrated alarm system.
Checker plate flooring provides ease of movement for trolley jacks.
Sturdy but light construction with a tare weight of only 1.92 tonne.
Single phase 15Amp equipment delivers unrivalled performance with a peak of 60db or approximately 40 percent quieter than similar 3-phase offerings.
Machinery is state-of-the-art and boasts low operating costs and efficient air flow.
One-hand easy opening doors feature internal emergency release button and panic alarm.
Long-term coolroom use
Prestige's modular coolrooms are the ideal solution for restaurants needing to complement their existing coolroom storage space. For food wholesalers and manufacturers, they provide a simple option and can be expanded as need dictates or as the business grows.
Short-term coolroom use
Ad hoc events call for an instant expansion of your coolroom facilities. Prestige can service these needs with the appropriate size to suit.
Freezers available also
When you need freezer space, choose Prestige's new 3-phase 20Amp units and have the same dimensions as the coolrooms. Internally and externally, the apeparance is the same.
For more information or to request a quote, contact Prestige Coolrooms today using the form below.
---
More information about Prestige Modular Coolrooms
Interview - Marty Lauder - Prestige Modular Coolrooms
Storing food at the appropriate temperature can be a challenge, particularly during busy periods or when temporary events are happening. The solution is Prestige Modular Coolrooms and we spoke with Sales Manager Marty Lauder about this very clever innovation. Click here