SRK Transport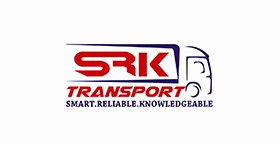 SRK Transport
For all your freight requirements
SRK Transport is a locally owned and family operated business with over 17 years' experience in goods freight. Based in Thomastown in Melbourne, they are committed to providing customers with efficient, consistent, reliable and personalised service, built on trust and at competitive prices, all while guaranteeing satisfaction. Their hard-working and talented staff is experienced and functions to the highest standards. SRK are determined to complete your order with a sense of urgency every time.
Send one box or several pallets
Refrigerated and non-refrigerated deliveries
Local and interstate
High standards of customer service
Fast, flexible, dependable and personalised service
SRK Transport is built on a solid foundation of loyalty, integrity and honesty. You can count on SRK to handle your freight requirements in a professional and courteous manner.
Choose SRK Transport for your:
Food manufacturing business
Dry and bulk ingredients freight
Fresh and cold foods
Meats, seafood, poultry and smallgoods
Fruit and vegetables
Fresh herbs
Cheese and other dairy foods deliveries
Bulk products including oil, vinegar, nuts, biscuits, chocolates, etc.
For more information, to enquire about services or to open an account, contact SRK Transport today using the contact form