StrangeLove Premium Mixers & Craft Sodas
More Images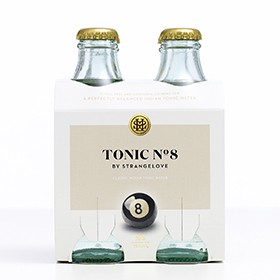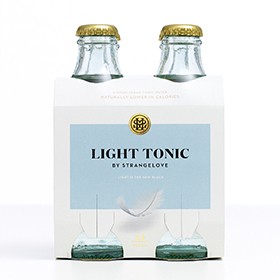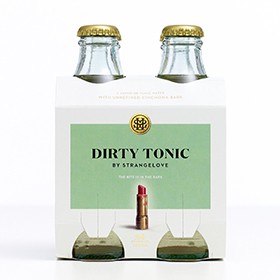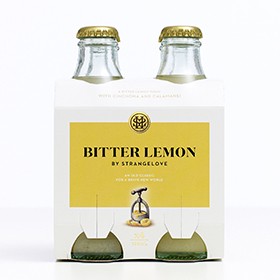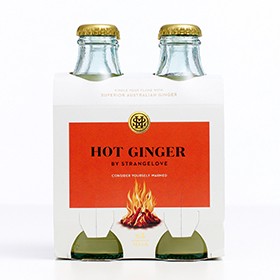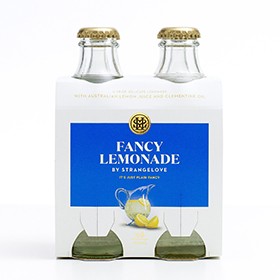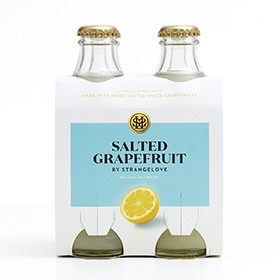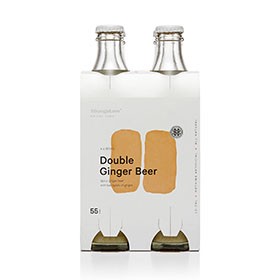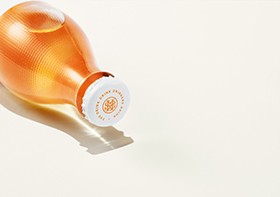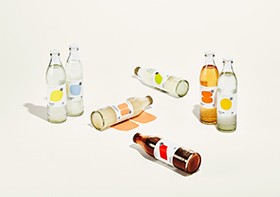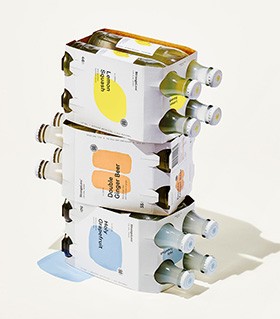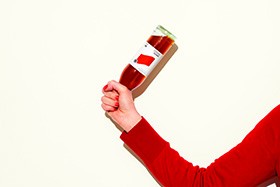 StrangeLove Premium Mixers & Craft Sodas
Artisan adult mixers and sodas
StrangeLove make artisan adult mixers and sodas. 100% Australian owned and made, StrangeLove's sophisticated, adult beverages are currently served in some of Australia's best restaurants and bars.
Presented in timeless, Italian glass bottles with award-winning designs, they will draw attention even before your customers try them. Made locally using quality ingredients, StrangeLove's Premium Mixers and Craft Sodas have so much to offer in terms of flavour, personality and pride.
Premium Mixers – 180ml
Currently available in 8 variants, StrangeLove's Premium Mixer range has been designed to bring out the best in top-shelf spirits. Crafted using premium ingredients from all around the world, the mixer range continues StrangeLove's philosophy of distinctly sophisticated and grownup flavour profiles.
StrangeLove Tonic No 8
Created as the perfect G&T tonic, this well-balanced, citrus lead workhorse is designed to easily pair with most premium gin styles.
With delicate notes of bitter orange peel and Meyer lemon, StrangeLove finished this masterpiece with a touch of juniper, enabling easy pairing with more rambunctious gin-styles. StrangeLove Tonic No 8. Is currently poured in some of Australia's most notable food service venues and groups including The Lucas Group, Merivale, Hamilton Island and Rockpool and is fast on it's way to becoming an iconic benchmark for premium mixers.
Carton: 24 x 180ml | Sugar: 7g/100ml
StrangeLove Light Tonic
Just when you thought gin had had its day, along comes StrangeLove Light Tonic to remind you how spectacular it can be. Instead of overpowering your favourite gin, Light Tonic complements it, delivering superb bitterness and crisp mouthfeel, courtesy of specially selected complex botanicals. The word 'Light' refers to the sugar content which comes in at a mere 2.9g/100ml. Other brands sit at between 8-10g/100ml which mean the gin, even top shelf gin, never has a chance to shine. Thanks to StrangeLove Light Tonic, you can now enjoy a G&T as it's meant to be … for grownups who appreciate the finesse of a well-poured drink, without being smashed in the face by a fistful of sugar. Rediscover the elegance of your favourite gin-based cocktails with a premium mixer that actually cares about your more refined tastes.
Carton: 24 x 180ml | Sugar: 2.9g/100ml
StrangeLove Dirty Tonic
From a sustainable farm in the Guatemalan rainforest comes raw cinchona bark, the prized ingredient in locally made StrangeLove Dirty Tonic. It's what gives this premium mixer its earthy, rich bitterness, something no other bottled tonic can boast. Two other intriguing elements that give uniqueness to the flavour profile are orange peel to cut through and add freshness, and fragrant rosemary for its herbaceous twist. It is rounded out with a mere pinch of fleur de sel that takes the tonic in a more savoury direction.
The sweetness is kept minimal, at a low 4g/100ml however it features the same perceptible balance as the most popular premium brand on the market (at 8.6g/100ml).
Bold and beautiful and with a distinct personality all its own, StrangeLove Dirty Tonic will hold its own on the drinks shelf and be your customers' mixer of choice from the first experience.
Dirty G&T, anyone?
Carton: 24 x 180ml | Sugar: 4g/100ml
StrangeLove Bitter Lemon Tonic
With a citrusy profile that is complex yet delicate, StrangeLove Bitter Lemon combines organic lemons and cinchona with extract from the exotic calamansi citrus fruit (cultivated mostly in the Philippines). Hard to pinpoint but easy to love, it's best just to enjoy, and not question why. Wonderfully pithy and boasting freshly squeezed brightness, it is a dazzling blend of old fashioned flavours revitalised for contemporary tastebuds. Organic cane sugar has been chosen because it makes a more harmonious partner for the racy lemon juice. Ultimately, StrangeLove Bitter Lemon makes a Gin & Bitter Lemon sing like it never has before. Or, pair it with vodka or white rum to really extract the true personality from your premium spirits.
Carton: 24 x 180ml | Sugar: 8g/100ml
StrangeLove Hot Ginger Beer
An exotic, ginger powerhouse, StrangeLove Hot Ginger Beer is the perfect mixer for dry spirits such as Rum, Whiskey and Bourbon. With two types of fiery ginger – one Fijian and one Australian – StrangeLove Dry Ginger is tempered with tongue-tingling Sichuan pepper to ignite the senses.
Consider yourself warmed.
Carton: 24 x 180ml | Sugar: 8g/100ml
StrangeLove Fancy Lemonade
Sometimes the hardest thing of all is to take something simple - and then absolutely perfect it. StrangeLove worked on this recipe tirelessly before finally settling on a homemade lemonade recipe that used Australian Lemons grown in Mildura with delicate, crisp clementine oil and high-spec lemon extract.
The result is absolutely sublime. Crisp & perfectly balanced at only 6g sugar/100ml, this superb lemonade is quite possibly the finest beverage StrangeLove has ever made.
Carton: 24 x 180ml | Sugar: 8g/100ml
StrangeLove Dry Ginger Ale
A delicate, well-rounded ginger affair – the secret to this nuanced ginger drink is the applewood-smoked water. By smoking the water, instead of using smoke flavour, StrangeLove introduces delicate notes of peat and applewood that accentuate, rather than overpower) your favourite whiskey or rum.
Carton: 24 x 180ml | Sugar: 8g/100ml
StrangeLove Salted Grapefruit
Taking white grapefruits from Cuba – and blending them with delicate grapefruit essential oils and pink flake salt from the Murray River – lead people to ask the obvious - why? Because Tequila, that's why.
The natural saltiness of this mixer perfectly rounds and smooths any premium tequila or mezcal while the sour tang of grapefruit balances and accentuates the top notes.
This vibrant, lively mixer is your one-way, express ticket to Paloma town.
Carton: 24 x 180ml | Sugar: 8g/100ml
StrangeLove Lo-Cal Soda
This innovative range of sodas is fast becoming a crowd favourite. With seven new favourites to choose from, these sodas are lighter in sugar yet bigger in flavour. Crisp, balanced and refreshing was the philosophy here – a new generation of soda that captures peoples imagination.
StrangeLove Lo-Cal Sodas come in seven delicious flavours:
Double Ginger - Australian ginger juice provides body, depth and a buildup of heat on the chest, whilst intense, aromatic Fijian ginger extract adds zingy, vibrant top notes and ginger spice for your tongue.
Best paired with spicy South East Asian food.
Yuzu from Japan - a hybrid citrus grown in cool, mountainous regions of Japan – embodies all the best parts of lemon, grapefruit and mandarin. It's complex, nuanced, tart, sweet and refreshing.
Pairs perfectly with seafood or any clean, delicate Japanese fare.
Holy Grapefruit (White Grapefruit & Holy Basil) - the juice of white grapefruit with an extremely high-quality holy basil extract create a perfectly balanced, layered and unique soda.
Pairs well with life in general.
Cloudy Pear & Cinnamon – a classic pairing reimagined. Delicate pear juice spiced with aromatic cinnamon makes for the world's first after-dinner soda.
Pairs amazingly well with dessert or a rich blue cheese like Saint Agur.
Lemon Squash - Australian lemons from Mildura provided the perfect base, while hi-spec Sicilian lemon extract and clementine oil adds complex, delicate citrus top notes and depth of flavour.
Pairs with anything, it's lemon.
Smoked Cola - made from scratch with lemons, kola nut, cinnamon, clove, nutmeg and lime oil makes this different and delicate. And then it's smoked over Applewood chips.
Perfectly paired with burgers, mushrooms or BBQ brisket.
Very Mandarin - a punchy, zesty soda this is an ode to a school bag favourite.
Perfectly paired with Mexican food and having nothing to do.
Retailers
Liven up your drinks shelves with StrangeLove's range of premium mixers and craft sodas. Packaged for visual interest and made with exquisite ingredients, they will quickly become your customers' favourite drinks brand. Equally suited to bottle shops as to health food stores and supermarkets, they make fabulous companions for top shelf spirits or can be enjoyed on their own.
Foodservice
Lift your beverage menu up a few notches and serve your top shelf spirits with worthy mixers. StrangeLove's Premium Mixer range complements quality spirits instead of obliterating them with excessive sugar and overpowering flavours. Entice your customers to enjoy grownup versions of soft drinks with the Lo-Cals Sodas range. Designated drivers don't have to make do with boring old post-mix lemonade.
Explore StrangeLove's sophisticated range of premium mixers and organic sodas. Find out more or place an initial order by contacting StrangeLove.