Woombye Cheese Company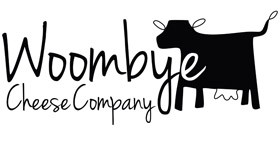 Woombye Cheese Company
Wholesale Cheese Supplier
Offering a divine selection of expertly created handmade cheeses is Sunshine Coast-based Woombye Cheese Company (formerly Blackall Country Cheese). Their range includes Cheddar, Camembert, Triple Cream Brie, Woombye Blue, Blackall Gold, Marinated Persian Fetta and Fromage Frais.
Woombye Cheese Company is mentored by the renowned cheese-maker and educator Carole Willman who guides and advises so that every cheese that emerges from the brand is exceptional.
Produced in a HACCP accredited facility, Woombye Cheese Company takes great pride in the quality of their products.
The Woombye Cheese Company range
Plenty of variety and loads of flavour make up the Woombye Cheese Company range. There is something to suit differing preferences with a choice of semi-hard, soft and crumbly wholesale cheeses.
Camembert
Handmade from 100% premium cow's milk.
A slight mushroom flavour is exhibited in the outer skin while the white silky centre has a delicate taste.
Serve with fresh crusty bread or position elegantly on a cheese board.
Available in 150g – 2000gm wheels, depending on batch.
Marinated Mediterranean Fetta
Packed in 286g glass jars, fetta is marinated in oil and flavoured with either sun-dried tomato, peppercorns or garlic.
Marinated Persian Fetta
A silky, soft Persian Fetta marinated in oil and packed in 286g glass jars.
Choose from herb, garlic or peppercorns.
Marinated Persian Fetta – Food service sized
Woombye Cheese Company now have a "Food Service" sized container of their fabulous Marinated Persian Fetta.
Slightly firmer in texture but with the usual trademark creaminess, this product is marinated in unflavoured oil.
Triple Cream Brie
Truly delightful with extra cream for that rounded mild taste and freshness on the palate.
Deliciously rich and creamy, it is irresistible with champagne and will enhance any cheese board.
Vintage Cheddar
Wonderfully rich with a distinguishable tang and plenty of bite on the palate.
Aged for at least 20 months.
Truffle Triple Cream Brie
A fine, premium Truffle Triple Cream Brie, is the company's flagship cheese.
The unmistakable decadence of black summer truffle combined with the best triple cream brie will delight all who experience it.
Blackall Gold Washed Rind
A mild, washed rind soft cheese that is ready to enjoy immediately but which will ripen and strengthen in flavour and aroma the longer it is stored.
Retailers
Embrace local food producers and stock Woombye Cheese Company for your customers to discover. Acquaint yourself well with the brand so you can speak with authority when offering taste tests. Be sure to offer serving suggestions as well.
Foodservice
Take this opportunity to create local cheese boards featuring only top quality handmade cheeses that have been made with love and pride. Name names on your menu and extol the virtues of the Woombye Cheese Company commitment to quality and excellence.
---
More information about Woombye Cheese Company
Win $100 of Woombye Cheese
Simply by joining the cheese club Click here
Interview - Graeme Paynter - Blackall Country Cheese
Nestled in the picturesque Sunshine Coast hinterland is a boutique cheese making operation that, even in its start-up phase is producing glorious cheeses, the likes of which usually come from generations-old cheese making dynasties. We spoke with Graeme Paynter, Director of Blackall Country Cheese and learned that by swapping the corporate white collar for the one on a lab coat, profound satisfaction can be found in a wheel of camembert or a decadent truffle-infused triple cream brie. Click here
Blackall Country Cheese
Blackall Country Cheese is the name behind a range of superb wholesale cheeses produced in the Sunshine Coast dairy region of southeast Queensland. Handcrafted with care in their HACCP accredited facility, the cheeses are of high quality and superb flavour. Read more about Blackall Country Cheese below. Click here
Woombye Cheese Company - Artisan Cheese - Handcrafted in Australia
Woombye Cheese Company are passionate about cheese. Their fresh, handcrafted cheese is in Woombye on the Sunshine Coast in Queensland.
---