Mr Chens Dumplings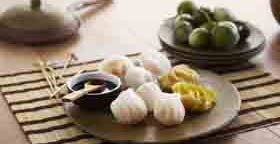 More Images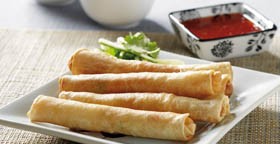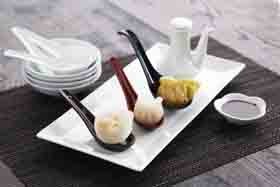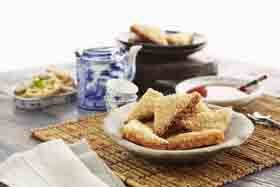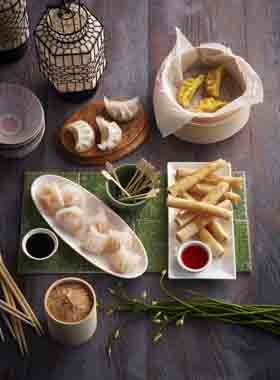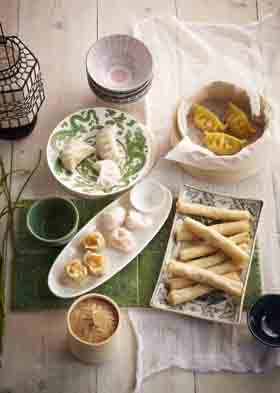 Mr Chens Dumplings
Yum Cha
The authentic choice
Our dumpling range is uniquely handmade to traditional recipes from the finest fresh ingredients.
Now, thanks to Chen Food's convenient and authentic new range, you too can bring the Yum Cha experience to your business. Easy to prepare, our dumplings gives you a beautifully presented, great tasting treat first time and every time.
There are over 40 finger food products in the range!
Prawn Hargow
An all time Yum Cha favourite made of chunky prawn pieces delicately wrapped in a thin light pastry. Easy to prepare, Prawn Hacao dumpling can be steamed, or even boiled as a healthy snack or served as an entree.
Ginger Prawn Dumpling
Succulent prawn with a hint of ginger encased in a traditional wonton pastry. Best served with a light soya sauce.
Potato Prawns
Prawns potato spun are individual prawns delicately wrapped in thinly shredded potato strips before being snap frozen to retain its crunchy texture. Best served with sweet chili sauce.
Premium Vegetarian Dumpling
The Vegetarian Dumplings bring together the finest fresh vegetables in a delicious light pastry. With a variety of select vegetables including water chestnut, bamboo shoots and shitake mushrooms. Vegetarian Dumplings are a healthy and delicious treat all the family can enjoy.
Premium Prawn Spring Roll
Spring rolls like you've never had before. Beautifully presented these slender spring rolls are filled with chunky pieces of prawn. Simply deep fry until golden brown and best served with sweet chili sauce.
---
More information about Mr Chens Dumplings
Interview - Lucy Chen - Mr Chens Dumplings
Yum Cha is a tasty experience that provides consumers with little tastes of lots of different items. Ideal as a banquet, buffet or cocktail finger food, it's also fun, enticing and easy to enjoy. Chenco Foods offers a range of over fifty lines of individual foods, making it easy for restaurants to serve Yum Cha without the need for masses of staff and extra equipment. And home cooks love the products because it allows them to indulge in the Yum Cha experience at home. We recently spoke with Lucy Chen, Mr Chens Dumplings Foods' Marketing Director about these tasty morsels and who is serving them up across Australia. Click here