Dad's Oats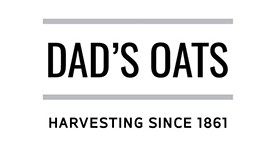 More Images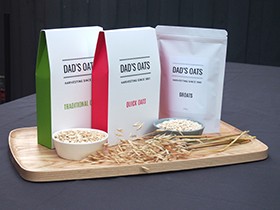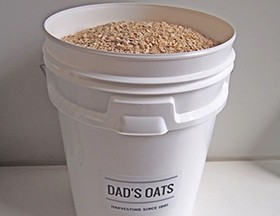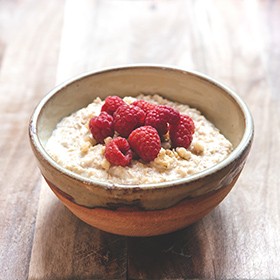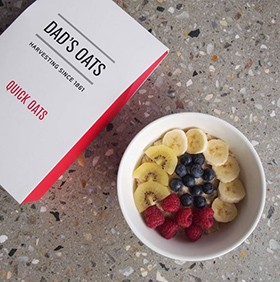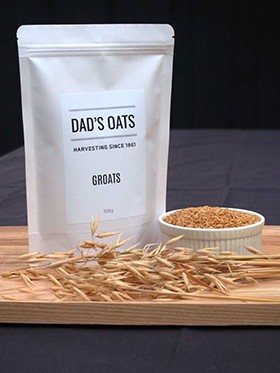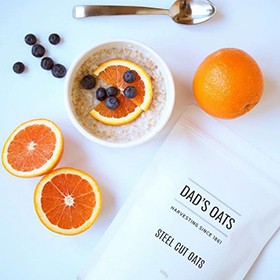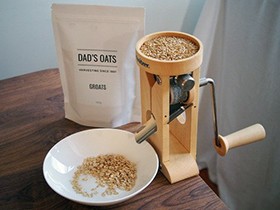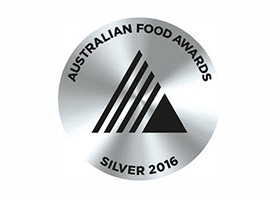 Service Area Australia Wide
Dad's Oats
Traditional Rolled Oats, Quick Oats and Groats
Dad's Oats is a family owned and run company that produces top quality oats for everyone to enjoy for breakfast or in countless nutritious recipes. Using the finest Echidna Oats known to grow in Australia, they produce Traditional Rolled Oats, Quick Oats and Groats. For five generations, the family has grown oats on the family farm 'Fairview' at Natte Yallock in North Central Victoria, Australia.
One of the more compelling facts about Dad's Oats is that they're grown without the benefit of any irrigation. "We just rely on rain drops from the clouds," they say. The region is blessed with spectacular sunshine and nutrient-rich soil that ensures the oats you eat are supercharged with stacks of vitamins and minerals.
Pesticide-free
Nutrient-dense
No GMOs
Single origin
Australian grown
The range
10kg Bucket/Bag
Dad's Oats offer a 10kg refillable bucket (and bakers bag refills) of either Traditional, Quick, Steel Cut or Groats. It's the perfect bulk size for foodservice outlets and big families.
Traditional Oats
Traditional Rolled Oats are created by steaming/stabilising de-hulled oat grains, known as oat groats. After steaming, these are flattened into rolled oat flakes to create Traditional Rolled Oats. They have a delicious creamy/nutty texture when cooked and are great for breakfast as well as in your favourite muesli or baked creation! Available in 500g boxes or bags and a 5kg or 10kg bucket.
Quick Oats
Quick Oats go through the same steps as Traditional Rolled Oats in that they are steamed, de-hulled oat grains (groats) that have been flattened into oat flakes, but the Quick Oats have been cut finer and rolled thinner. This makes them quicker to cook – perfect for anyone in a rush to have a tasty feed of creamy oats in the morning. Available in 500g boxes or bags and a 5kg or 10kg bucket.
Groats
Groat Oats are created by steaming/stabilising de-hulled oat grains. These are the simplest form of oat - just the raw oat from the paddock with the shell taken off and steamed to stabilise the inner oat goodness (and it doesn't sprout!). These are perfect for all types of cooking, or rolling with our hand stone oat rollers (available from Dad's Oats). Available in 1kg and 2kg bags and a 5kg or 10 kg bucket.
Steel-Cut Oats
Steel-Cut Oats are created by steaming/stabilising de-hulled oat grains - in the same process as the Groats, but they are then cut/chopped up into several pieces. They are also sometimes referred to as 'pinhead' oats or Scottish (or Irish) oats. They tend to have a toothsome, chewy texture that retains much of its shape even after cooking. Available in 1kg and 2kg bags and a 5kg or 10 kg bucket.
Hand Oat Roller
The hand operated oat roller is designed to be able to freshly roll oat groats (the whole oat grain). It uses two geared stone rollers with an infinitely variable adjustment so you can flake your grains as finely or as coarsely as you desire. Freshly rolled oats taste absolutely beautiful and when they are rolled fresh, you get maximum nutritional value out of them. The rollers are adjusted to a gap of between ~ 0.3-1.5mm and produce a crushed oat flake that's coarser than the factory multi-rolled oat, but sufficiently pressed to release all the fresh goodness of the grain for immediate use. Made from lovely beech wood and finished with linseed oil, the roller is a pleasure to own and use and the hopper holds roughly 100g of grain.. It is 28cm high and 16cm wide. Two x 500g packs of groats are supplied with the purchase.
Single Origin - full provenance
Dad's Oats are made from oats from a single origin source (their own farm). They can tell you exactly how and where they have been grown and how they have been treated along the way. This is important when considering the nutritional content of what you're eating and how it's been treated in terms of storage as well as pesticides and herbicides. Very few other businesses can offer the same comprehensive provenance, and that makes Dad's Oats very special indeed.

Retailers
Take pride in locally grown, quality produce. Dad's Oats is a dynamic company that is run by the same family that established the farm in 1861, five generations ago. What makes Dad's Oats superior is the nutrient-rich soil in which they're grown, which means every spoonful contains tons of vitamins and minerals.
Foodservice
Count on superior consistency, flavour and texture from Dad's Oats. Your customers will appreciate the quality! Serve them up as porridge, muesli, bircher, breakfast bowls, in smoothies, slices and biscuits or whip up an outstanding groat risotto or salad
To place an order or to enquire further, contact Dad's Oats today.
---
More information about Dad's Oats
Anzac Biscuits Recipe
Anzac biscuits have been associated with the Australian and New Zealand Army Corps (ANZAC) established in World War I. Click here
Interview - Alicia Cain - Dad's Oats
Not all oats are created equal. Were you aware that single-origin oats were a 'thing'? Or that oats begin to oxidise as soon as they're rolled? We caught up with Alicia Cain, Co-Founder of Dad's Oats and received an interesting education on the topic. Click here
Dad's Oats
Meet the family behind Dad's Oats.
---