Frances Strawberries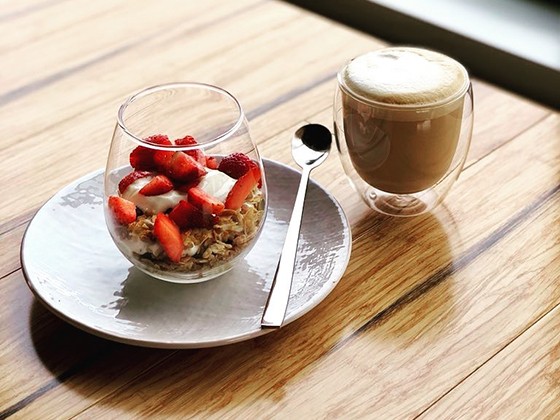 More Images
Frances Strawberries
Wholesale Breakfast Granola
Hailing from the glorious Limestone Coast at Frances in South Australia, Frances Strawberries' Toasted Granola is a crunchy, munchy, ideal way to start your day. Handmade with extra love and care, every pack is bursting with nutrition and flavour.
Toasted Granola
Frances Strawberries' Toasted Granola is a little different from your average brekkie granola. It's made with rice malt syrup which is fructose free, and olive oil instead of vegetable oil to add even more health benefits to your morning start.
Serve with your favourite yoghurt or milk for breakfast or sprinkle it over whatever you like. It's delicious used as a topping for apple crumble and can be stirred through muffins for extra crunch and flavour.
Available in 400g and 800g packs.
Retailers
Your customers will love Frances Strawberries' Toasted Granola for its fructose-free virtues and its use of olive oil over vegetable oil. Keep your shelves stocked with an abundance of this tempting product and you'll find customers coming back time and again for more.
Foodservice
Be proud to serve Frances Strawberries' Toasted Granola in your café, restaurant, hotel, motel, B&B, resort or pub. Every mouthful is a celebration of honest, wholesome ingredients. Use it in recipes too, to add texture and flavour.
For more information or to place your first order, contact Frances Strawberries today.
---
More information about Frances Strawberries
Interview - Samantha Frost - Frances Strawberries
People often comment that strawberries "don't taste like the used to". Not so at Frances Strawberries where the fruit is in high demand. We spoke with owner Samantha Frost about what makes their strawberries so special and what they're doing with them to create even more interest. Click here