Cesarin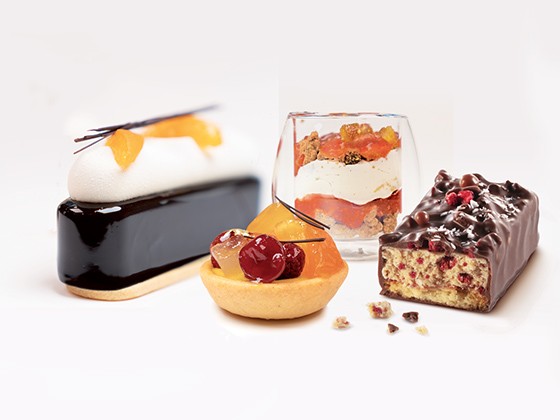 More Images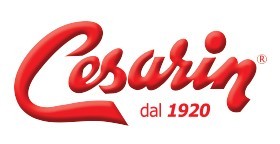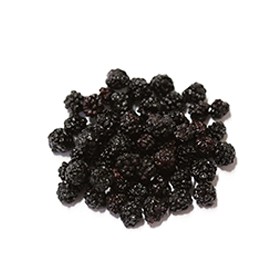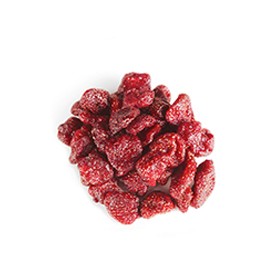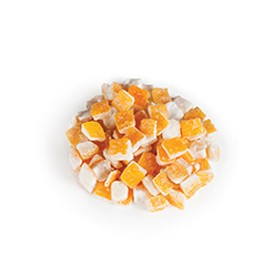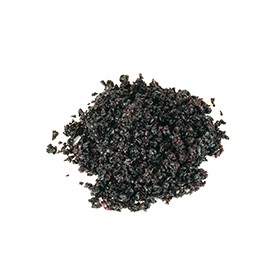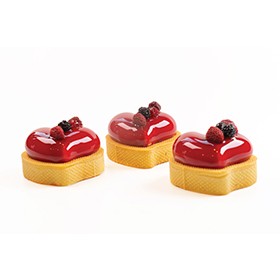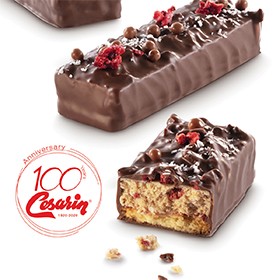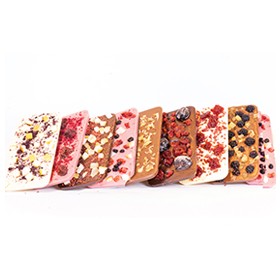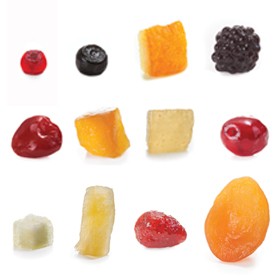 Cesarin
Research, innovation and high quality of raw materials to allow you the best result in your products
Cesarin is synonymous with semi-finished fruit products par excellence dedicated to the best traditional and industrial confectioners.
A quest for quality achieved through a traditional approach to the processes of fresh fruit transformation: from French candying for candied fruit and citrus zest, to the study for inhibiting the activity of water and preserving the organoleptic characteristics of raw materials.
So perfection as a sweet obsession made possible through the tireless work of the in-house Research and Development Centre.
Ciokkoline
HG Fruit in granules
Discover a new size of fruits with low water activity: there are fresh fruits and citrus peels stabilized and minced in granules. Excellent in rich real fruit taste and nutritional characteristics in full accord with healthiness requirements of the market. Produced using only sugar and lemon juice without any colour and preservatives.
HG Fruit
Now you can enrich your creations using real fruit with low water activity and a shelf-life up to 12 months, obtained through an exclusive processing method, reducing residual moisture and water activity but preserving all organoleptic properties of natural fruits. There are only the best whole and diced fruits and berries, sugar and lemon juice. Simple natural ingredients make easy the label declaration for your finished products
Candied Fruit
Candied fruit came into existence from a traditional manufacturing method which, through a slow osmotic process, preserves the organoleptic characteristics of consistency, shape and colour of the original fruit. Combined with cocoa fragrance, candied fruit guarantees a delicious product satisfying the highest culinary requirements.
Stabilized Fruit
LWA fruits are obtained through an exclusive production process which allows inhibiting of water activity in fruits without upsetting their organoleptic properties, Results of our long-time experience, it is a product with a pleasant fruity taste and soft structure, LWA stabilised fruits are favourites used as inclusions in chocolate bars or filled chocolate. Because it does not feature the viscosity of traditionally candied fruits, where the humidity of the fruit is a disturbing factor for the shelf-life and integrity of finished product, LWA fruits are free flowing and can be dosed on automatic lines.
Farciciock
Farciciok are ideal fruit fillings for chocolate and waffle. Thanks to high dry residue and low water activity, these fillings guarantee stability and long shelf-life to the finished product. Rich in fruit juices, fibre and natural sugars, you can use Farciciok as pure layer in chocolate bars or mixed into a ganache. The fruit is recognized in taste, fragrance and well preserved structure. It makes possible to achieve a natural and tasty flavour in your chocolate creations. A particular consistency allows easy dosage with one shot machines.
Stabilized Vegetables
Stabilized Vegetables HG
HG Vegetables are comparable to dehydrated vegetables for ease of use, storage, and their remarkable resistance to mechanical stress during processing. Unlike dehydrated vegetables they are decidedly superior from the point of view of taste since, thanks to the exclusive technology developed by Cesarin S.p.A., they have less than 0.6 W.A., which keeps the majority of it edible. The structure of HG Vegetables is less fibrous than that of dehydrated products. All products in the range are GMO free, do not contain allergens and are made with natural ingredients (vegetables, glucose and salt) with no added colours or preservatives.
Stabilized Vegetables LG
LG Vegetables are a great alternative to frozen vegetables. They have the same ease of use and comparable taste, with slightly less water activity. From an aesthetic point of view, they have a brighter colour, and because of their superior resistance, they preserve their original appearance even after processing. They are the ideal ingredients for deli products preserved in a modified atmosphere, including fillings and toppings
Ice cream
Dolcefrutta ice cream
The high percentage of fruit (80%), the low sugar residue (45 ° Brix) and the syrup full of flavour are the winning characteristics of the Dolcefrutta Ice Cream Selection range. Fresh fruit that has been processed well, kept intact and unaltered in taste and colour, will enhance the authenticity of your products allowing you to enrich your ice cream uniquely.
Dolcefrutta bakery
Many variants of taste for countless applications as a viable alternative to fresh fruit. The Dolcefrutta Bakery range consists of rigorously selected fruit (70%), subject to a process of semi candying (45 ° Brix) specifically delicate so as to preserve the quality, the natural colour and the pleasantness of the taste of the raw materials.
Ripples with pieces
The Ripples with pieces Selezione is the best rich pieces of fruit (about 50%), with the right balance between texture and spreadability. They are the perfect ingredient to enrich your ice cream with the flavour of fresh fruit and with a bright splash of colour.
Topgel mirror
The TopGel Mirror Selezione range are mirror or transparent glazes designed to cover mousses and semifreddo,The product guarantees a perfect hold on cutting and is suitable for giving a smooth and shiny cover to your cakes. TopGel Mirror selection range, which is conserved bright even at sub-zero temperatures, can be spread evenly accentuating the beauty of your final decoration.
Amarena, Amarenata
The dark candied Amarena for Bakery and bright red Amarena for Ice Cream shops are Cesarin's range for the decoration and the filling of cakes and ice creams. Real candied amarene cherries with the flavour and softness that are characteristic of the fruit, without preservatives and dyes (without sulphites). colour and percentage of fruit contained, and are immersed in their syrup rich in natural flavours. Dark Amarena Cherries for Bakery and bright red cherries for Ice Cream shops differ in the percentage fruit contained. They are immersed in their syrup which retains the natural colour of the raw materials and are suitable for all bakery uses (less syrup) and industrial ice cream shops (more syrup).
The genuine taste guaranteed by the absence of artificial flavourings and preservatives (no sulphites), variations in calibre, the turgid consistent and juicy texture make the product versatile for all types of decoration.
For more information contact Apromo Trading today.
Apromo Trading
Since 1987 Apromo has been supplying quality European patisserie ingredients, Belgian couverture, semi-finished products, gourmet foods, frozen Danish and desserts - to Australia's finest chocolatiers, patisseries, restaurants, hotels, bakeries and caterers.
Cesarin - Sigep 2019 Interview
Sigep 2019 Interview
---
Cesarin Academy
At Chocolate Academy Center Milan
---