Crop's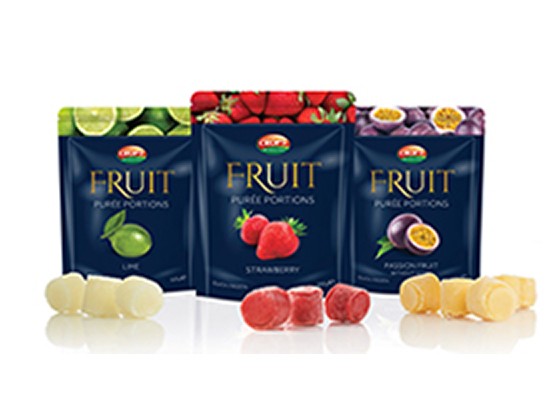 More Images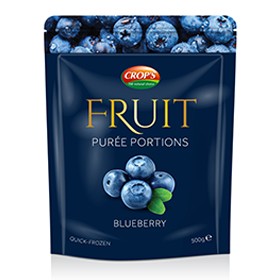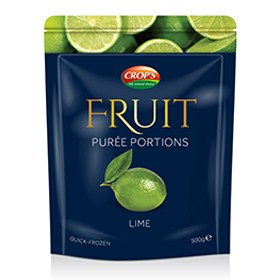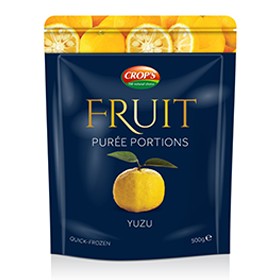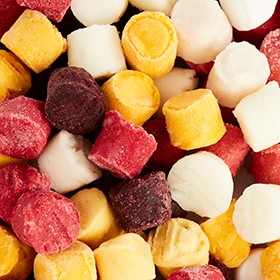 Crop's
This is not only the tastiest fruit purée, it's also the easiest.
READY TO USE
BETTER PORTION CONTROL
INTENSE FLAVOUR
NATURAL FRAGRANCE
VIBRANT COLOUR
Crop's has recently developed our unique 10g Purée Portions
helping pastry chefs prepare exactly the right quantity for each individual recipe. Crop's Purée Portions let you bake with precision, while also cutting down on waste. There are currently ten fruits in the new range from classics like strawberry, raspberry, passionfruit and blueberry to exotic fruits like sudachi and yuzu.
Welcome to the world of Crop's Freshly Frozen Fruit
More than thirty years ago we started out as a small agricultural family business with a passion for fruit & vegetables and a keen eye for excellence. Today we operate all over the world, cultivating and freezing fresh fruit and vegetables in the world's best growing regions.
From the exotic soils of Costa Rica and Chile to the rich grounds of the Baltic States, we build longstanding and loyal partnerships with local growers and farmers, to make sure our fruit is handled with the best care.
We can rely on them to grow our fruit products under the best conditions, picked at their very peak of sun-drenched ripeness.
To capture the freshness of the field, each one of Crop's freezing and packing units is located in close proximity to the growing area. That is why we make sure, the sunripened fruits are selected, cut and frozen within 2 to 4 hours of harvesting.
Because we are able to freeze our fruit products quickly, we can assure maximum preservation of vitamins, flavours and texture. This guarantees 100% natural fruit with 100% pure taste without artificial colouring or additives.
Furthermore we see to it that all work is carried out with respect for the environment by keeping energy consumption low and recycling the water used in processing. This way, we can keep our promise: to deliver quality products, today as well as in the future.
Portions – Convenience
✓ Will revolutionize frozen fruit puree market in the way callets did for chocolate
✓ No waste
✓ Ready to use
✓ Just in time, flexibility in production planning
✓ Enable to shake cocktail with frozen puree portion
✓ Convenient 100% real fruit solution compared with flavoured syrups
Portions – Highest quality in the market
✓ Top raw materials grown by Crop's:
Senga Sengana strawberries from Poland (only 3% of Polish strawberries)
Clean Willamette raspberry crumble from Serbia
100% wild blueberries from Serbia
✓ Conservation of aroma, flavour and colour thanks to:
Flash freezing: 36 minutes for portions compared to 36 hours for punnets
Quick defrosting or even use without defrosting
Ohmic pasteurization: same food safety but less time at high temperature
✓ Natural alternative to artificial flavours and colouring
For more information contact Apromo Trading today.
Apromo Trading
Since 1987 Apromo has been supplying quality European patisserie ingredients, Belgian couverture, semi-finished products, gourmet foods, frozen Danish and desserts - to Australia's finest chocolatiers, patisseries, restaurants, hotels, bakeries and caterers.
Crop's Fruit Puree Portions
Crop's unique 10g Purée Portions range includes strawberry, raspberry, passionfruit and blueberry to exotic fruits like sudachi and yuzu.
---